Phoenix Newsletter
Our Meadowhead newsletter, the 'Phoenix' records all aspects of the life of our school and raises issues of importance to the school community.
Contributions are invited from all members of the community, especially students.
Please view the embedded issue on this page or download PDF here
Summer (2)
Summer (1)
Click image below to view the newsletter in a new tab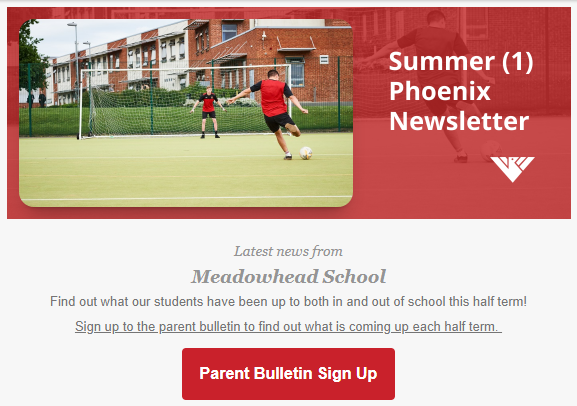 You can access past copies by clicking the links below.
Spring (2)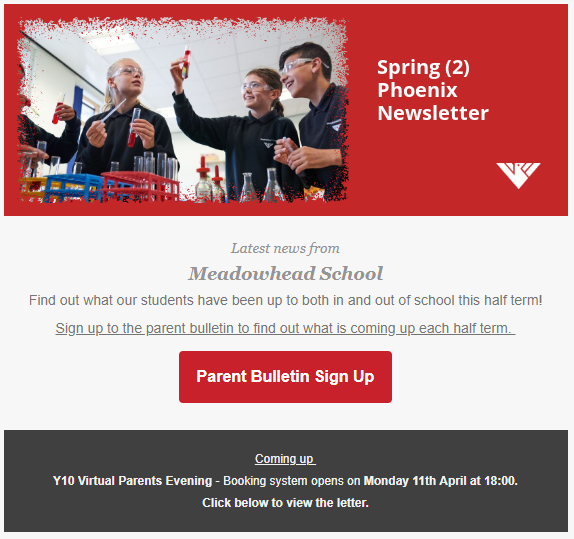 Spring Term 2 : https://mhsch.uk/phoenixspring2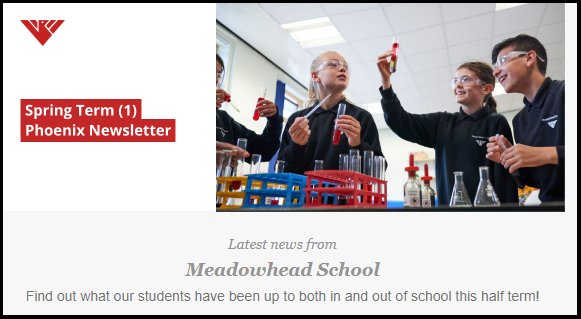 (please note: this was created and sent out via mailchimp, so some formatting may have been lost - click here for mailchimp version )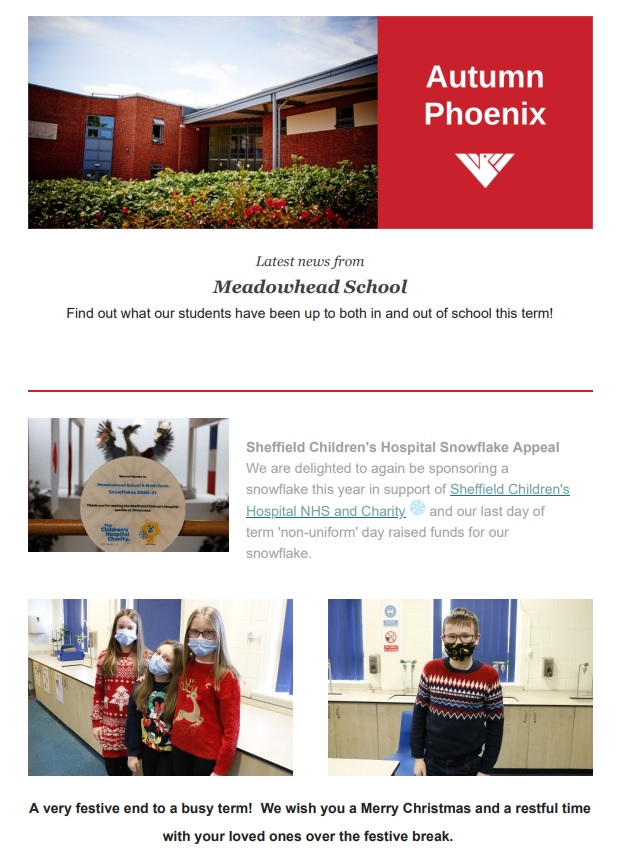 (please note: this was created and sent out via mailchimp, so some formatting may have been lost - click here for mailchimp version )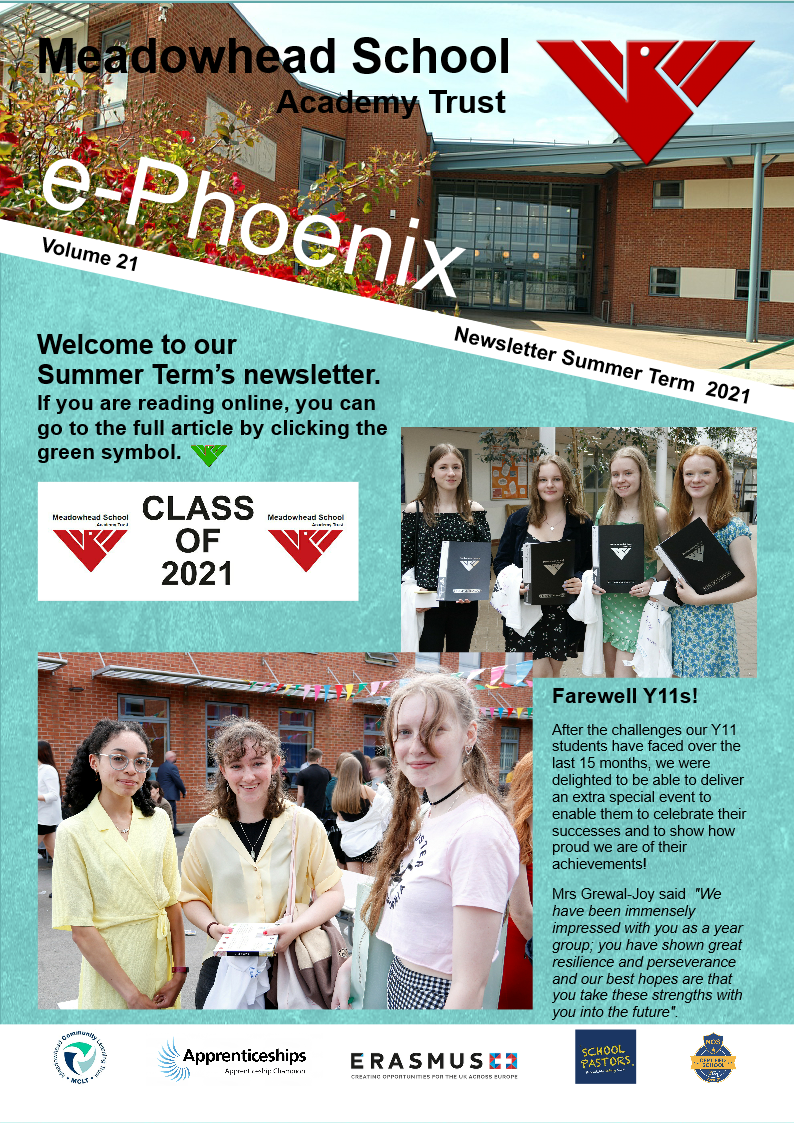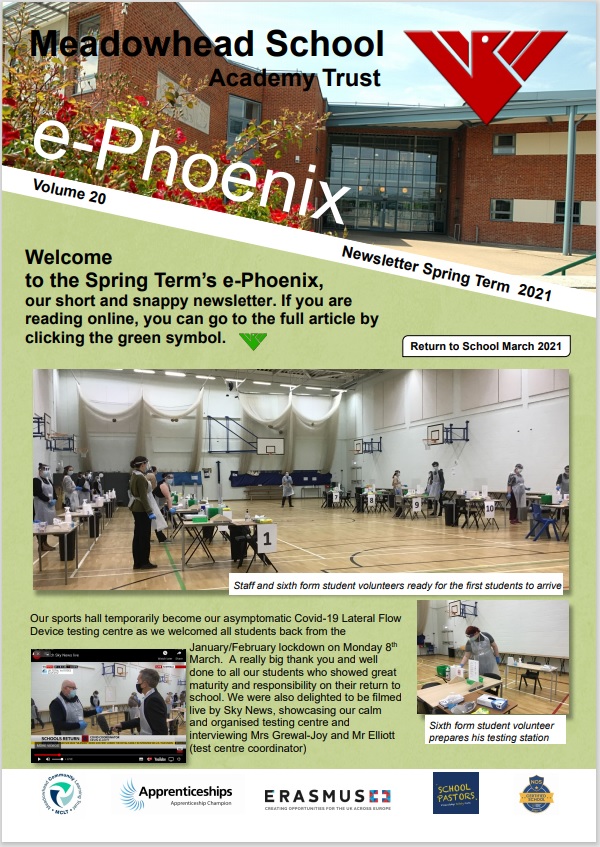 Also available as a PDF Version here