Y13 Mock Interviews 2018
In January, Y13 students had the opportunity to experience an interview with an employer linked to their career aspirations. We had support from a broad range of employers, including the costume department of Sheffield Theatres, the RAF and an animation studio, as well as the more traditional opportunities in law, engineering, education, construction, business and finance.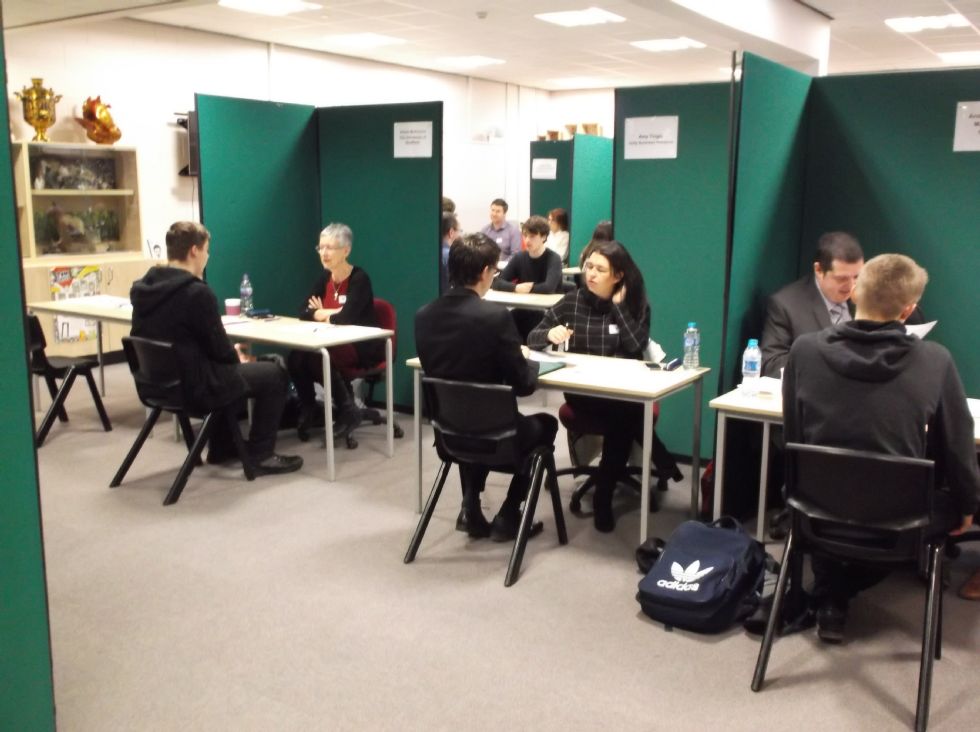 the interviews taking place in our Learning Resource Centre
As a result of the interviews, students have received offers of part-time work, a university placement year, an apprenticeship and the possibility of work whilst at university. Students told us that they found the experience valuable and will be using what they learned in future.
The employers were very positive about the experience:
'All attended, on time and it was evident that they had put in the preparation beforehand. They were a motivated group who are a real credit to Meadowhead School and I have no doubt will be a success in whichever career path they decide to follow.'

Jenat Shah, Prospects (Sheffield's Working for Ex-Offenders)
'Thank you for having us as we really enjoyed it. When we have apprentice roles available we will approach Meadowhead to see if we have anyone interested.'

Jamie Ainley, Sopra Banking Software
'They were an absolute pleasure and all came across very well. A couple in particular seemed very determined and suited to journalism. Do encourage them to keep in touch.'

Nancy Fielder, Editor, The Star