World Book Day 2016
Thursday 3rd March saw staff and Sixth Formers emptying out their wardrobes to dress as their favourite literary character for World Book Day! Amongst the range of characters lurked a terrifying Ms Gallacher as the Mad Hatter, smooth Mr Sheppard as Gatsby and the fantastic Ms Key scared a few students with her excellent demonstration of the grieving bride who was abandoned at the altar, Miss Havisham.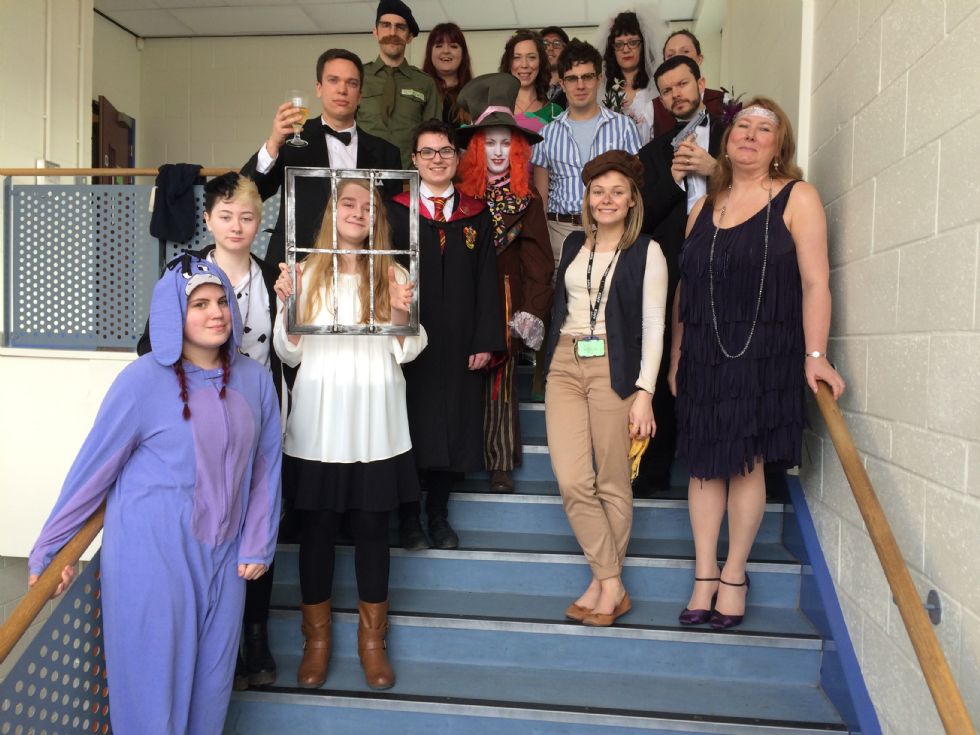 There was also a tattooed Mrs Webb as the Illustrated Mum, Ms Dale as Oliver, a stylish Ms Aitken as Daisy Buchannan and Mr Edwards-Broome wearing slippers, greyed hair and a flat cap as the 100 Year Old Man! Mrs Hills made an excellent Titania and Mrs Kelly a jolly Pirate who Loves Underpants! Well done to the Sixth Formers who came as Cruella, Cathy from Wuthering Heights, Eeyore and Harry Potter.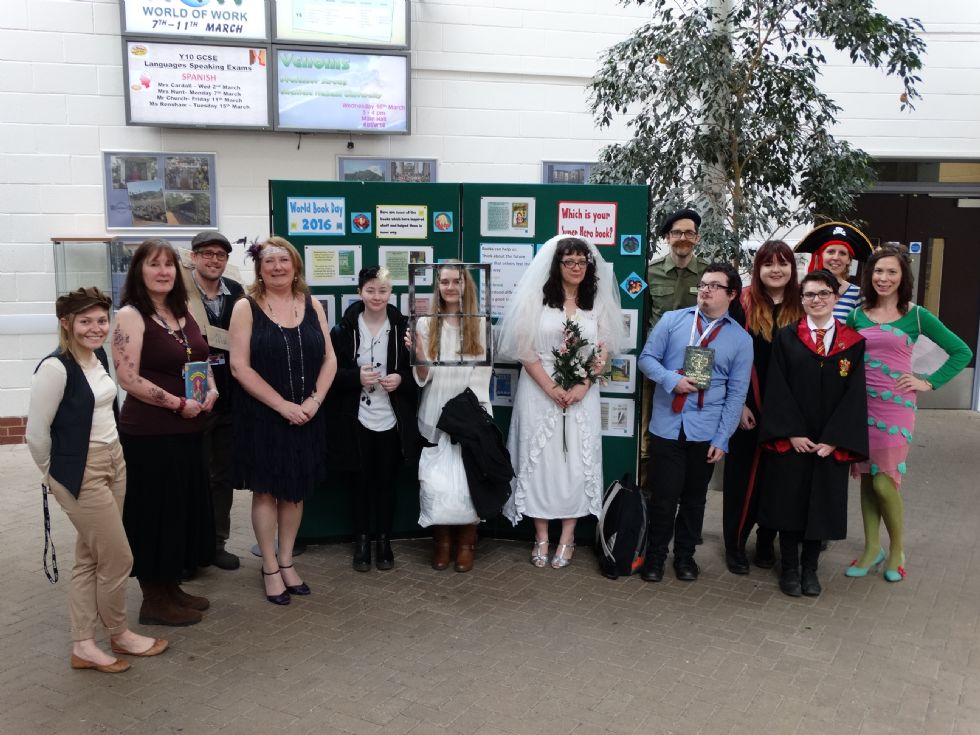 Students also took part in creating their own 'Book Hero', to help everyone recognise and celebrate the many different ways in which books can help us, from simply relaxing to exploring new worlds, to know that others share our experiences and understanding other cultures and differences.