Valuing Diversity
We want our students to be able to understand and empathise with people who do not share the same background as them.
Core Activities
Year Seven

Sikhism

(Ethics)

The World Six

(Ethics)

Blues Music

(Music)

People and Places Poetry (English)

Migration

(History)
Year Eight

Prejudice

(Ethics)

Rites of Passage

(Ethics)

Islam

(Ethics)

World Music

(Music)

Empires and Slave Trade

(History)
Year Nine

Religion and Society (Ethics)

Purple Hibiscus – Novel (English)

Factfulness

(Geography)

Discrimination and Abuse (Ethics)

Rebel Voices

(English)

The Holocaust

(History)
How else does the school support students to value diversity?
The school is committed to sharing a diverse range of stories, people and texts as part of its curriculum. As such, key faculties such as English, History, Geography and Ethics ensure that their lessons and resources reflect the diversity of modern Britain.
Student groups such as Meadowhead Against Racism and the LGBTQ+ Support group have a crucial role in shaping this curriculum and providing feedback on how the school can be as inclusive as possible for all. We work hard to ensure diverse representation as part of our student leadership role so all students feel included and heard.
While we mark Black and LGBTQ+ history month as well International Holocaust Memorial Day with assemblies, we also aim to ensure tackling racism, homophobia and prejudice is something we engage in all year round.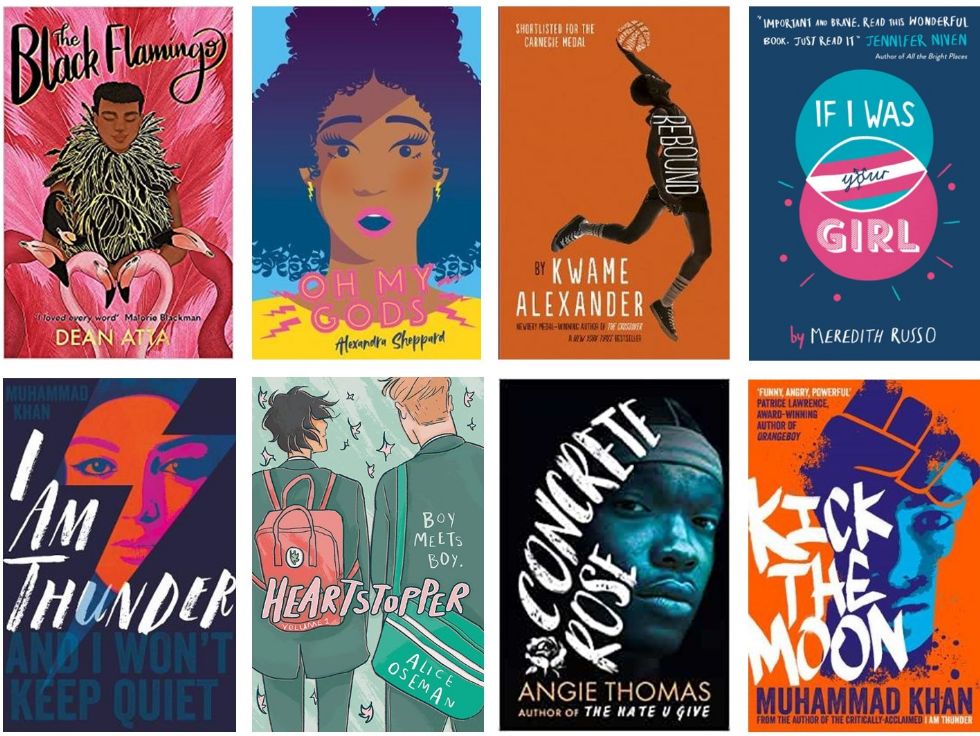 Just a few of the many books available in the school library valuing diversity