Uniform
Meadowhead School Uniform
At Meadowhead we believe very strongly in developing and maintaining the school's identity both amongst our students and within the community. The most obvious identifying link between students and the community is the school's Dress Code (available at the foot of this page)
Pupils should be proud to wear the uniform and act as an ambassador for their school.
"School uniform supports effective teaching and learning and engenders a positive, calm and respectful teaching and learning environment."

(Department for Education)
The continued support from families in maintaining high standards of uniform at Meadowhead is greatly appreciated and if you require further clarification on uniform standards please contact your child's Head of Year or Pastoral Manager.
Black or green sweatshirt with school logo (compulsory item).
Black or white polo shirt with school logo.
Plain black trousers or skirt (with black tights). No short skirts allowed.
(No jeans, jogging trousers, leggings, shorts or cut offs and no stripes or logos).
Plain black shoes – NOT TRAINERS OR CANVAS SHOES. No logos or coloured lines.
No jewellery is allowed except a wristwatch worn on the wrist and stud earrings/ small nose stud. No hooped earrings or other body piercing allowed e.g. eyebrow, tongue.
Excessive make-up (including any nail varnish and false nails) and extreme hairstyles or hair colours are not allowed. There should be no patterns or lines cut into a student's hair.
Hats or hoodies must not be worn in school.
PE Kit
Students are required to wear appropriate PE kit
Green rugby shirt (obligatory for rugby) / Fleece or Meadowhead Hooded top / Green T-Shirt with logo or PE Polo shirt.
Black shorts or plain black tracksuit bottoms (no large logos)/ black sports leggings (no large logos)
Black socks.
Outdoor PE: boots or trainers. Indoor PE: white trainers.
Watches should be removed.
Meadowhead School Uniform can be ordered from Logo Leisurewear on their website via the following link:
http://www.logoleisurewear.com/meadowheadschool
Delivery
No collection service at this time from Logo Leisurewear
Delivery to your home address is £3.00
Orders over £75 qualify for free home delivery
Free delivery to school (current pupils only, not Y6s joining in September - Logo Leisurewear will deliver to the primary schools)

Logo Leisurewear's telephone number is: 0114 251 1171
A paper order form can be printed (at the foot of this page) and are also available from the school finance office if you prefer not to order online.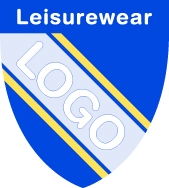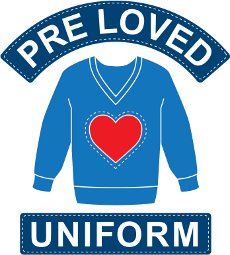 PreLoved Uniform hold regular drop in events where good quality, laundered items of school uniform are available for a suggested donation of 20p for plain items and 50p for those with a school logo (Free to those on benefits who bring proof).
Donations of uniform which your child has outgrown are welcome and be left at our school reception.
We publish dates of the next event on our facebook/Twitter pages and you can go to their website here: http://www.preloveduniform.org.uk/