Uniform
Meadowhead School Uniform September 2019/2020
We believe our uniform should instil a sense of identity, pride and belonging. We want our students to be comfortable in school as well as ensuring high standards and consistency.
"School uniform supports effective teaching and learning and engenders a positive, calm and respectful teaching and learning environment."

(Department for Education)
Following feedback from students, staff and parents/carers we are pleased to be able to confirm the following changes to the Meadowhead School uniform from September 2019.
Compulsory for Year 7: New black school logo sweatshirt for all students. The sweatshirts will be available from our regular supplier with the cost remaining the same at £11.
Compulsory for Years 8,9,10 and 11: New black or green school logo sweatshirt for all students. The sweatshirts will be available from our regular supplier with the cost remaining the same at £11.
Staying the same:
Black or white school logo polo shirt
Black trousers (no jeans or leggings)
Black skirt with black tights
Plain black shoes (strictly no trainers)
No hooded tops or jumpers other than school logo sweatshirts to be worn in school
Families of students in Years 8,9,10 and 11 have the option of purchasing and wearing the new black logo sweatshirt from September 2019 or to continue to wear the green school logo sweatshirt until such time as a new black school logo sweatshirt can be purchased. We aim to fully integrate the new black logo sweatshirts for all students by September 2020.
As part of the school dress code we also have the following:
Excessive make-up is not considered suitable for school. NO JEWELLERY IS PERMITTED EXCEPT FOR A SINGLE WRISTWATCH.
Extreme hairstyles, and hair shaved shorter than Grade Number 2 and/or with lines or logos, are not acceptable.
There are no changes to requirements for PE kit for September 2019 (see below)
In reaching these decisions we have taken into account the extensive feedback from all stakeholders in school and in particular the overwhelming desire from the student body to wear the new style black logo sweatshirts.
The continued support from families in maintaining high standards of uniform at Meadowhead is greatly appreciated and if you require further clarification on uniform standards please contact your child's Head of Year or Pastoral Manager.
PE Kit
Students are required to wear appropriate PE kit and the following items are compulsory unless stated otherwise for participation in PE activities at Meadowhead School:
Emerald Green/Black Meadowhead Rugby Shirt or Fleece
Plain Black Meadowhead Shorts
Black Football Socks
Green Meadowhead T-shirt/Sports Polo Shirt
Trainers (outdoor trainers plus indoor trainers with non-marking soles)
Meadowhead Track-Suit Bottoms (optional)
Shin Pads and Gum Shields (recommended)
Studded Boots (recommended for football and rugby
Meadowhead School Uniform can be ordered from Logo Leisurewear on their website via the following link:
http://www.logoleisurewear.com/meadowheadschool

Delivery to school is free. Delivery to your home address is available at extra cost.
Logo Leisurewear's telephone number is: 0114 251 1171
A paper order form can be printed (at the foot of this page) and are also available from the school finance office if you prefer not to order online.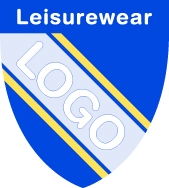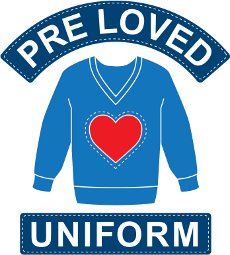 PreLoved Uniform hold regular drop in events where good quality, laundered items of school uniform are available for a suggested donation of 20p for plain items and 50p for those with a school logo (Free to those on benefits who bring proof).
Donations of uniform which your child has outgrown are welcome and be left at our school reception.
We publish dates of the next event on our facebook/Twitter pages and you can go to their website here: http://www.preloveduniform.org.uk/