Y6/7 Transition 2020
A warm welcome to Meadowhead School! This section of our website is dedicated for the parents and carers of current Y6 pupils who are due to come to Meadowhead in September 2020 as Y7s.
We are pleased to be able to give you this virtual tour of our school, filmed especially for current Y6 pupils. We hope that listening to our students and becoming familiar with the layout of the school building will help alleviate some of the worries Y6s may have about joining us in September.
View on YouTube: https://mhsch.uk/y6virtualtour
Mrs Brown will be your Pastoral Manager when you come to Meadowhead in September. She has recorded this message for you:
View on YouTube: https://youtu.be/Kun-rLSu75Y
As you are aware we are not in a position to confirm when we will be re-opening our school at the moment, but in the meantime in order to ensure that we are as prepared as possible it is vitally important that you have returned the pink information booklet and orange friendship form from within the transition pack. This helps us place students into tutor groups and supports with friendships and language choices. Thank you to all those parents who have done this already. If there are any outstanding please can you post them to us or drop it into reception if you are passing. We are in the process of planning our Y7 tutor groups and would like to share this information with Y6 students and their families as soon as possible. Therefore your help in ensuring we have all your completed documents is vital to aid us in this process.

As mentioned in the letter sent to parents before Easter, as soon as we know when school is re-opening we will be in a better position to confirm Transition Days.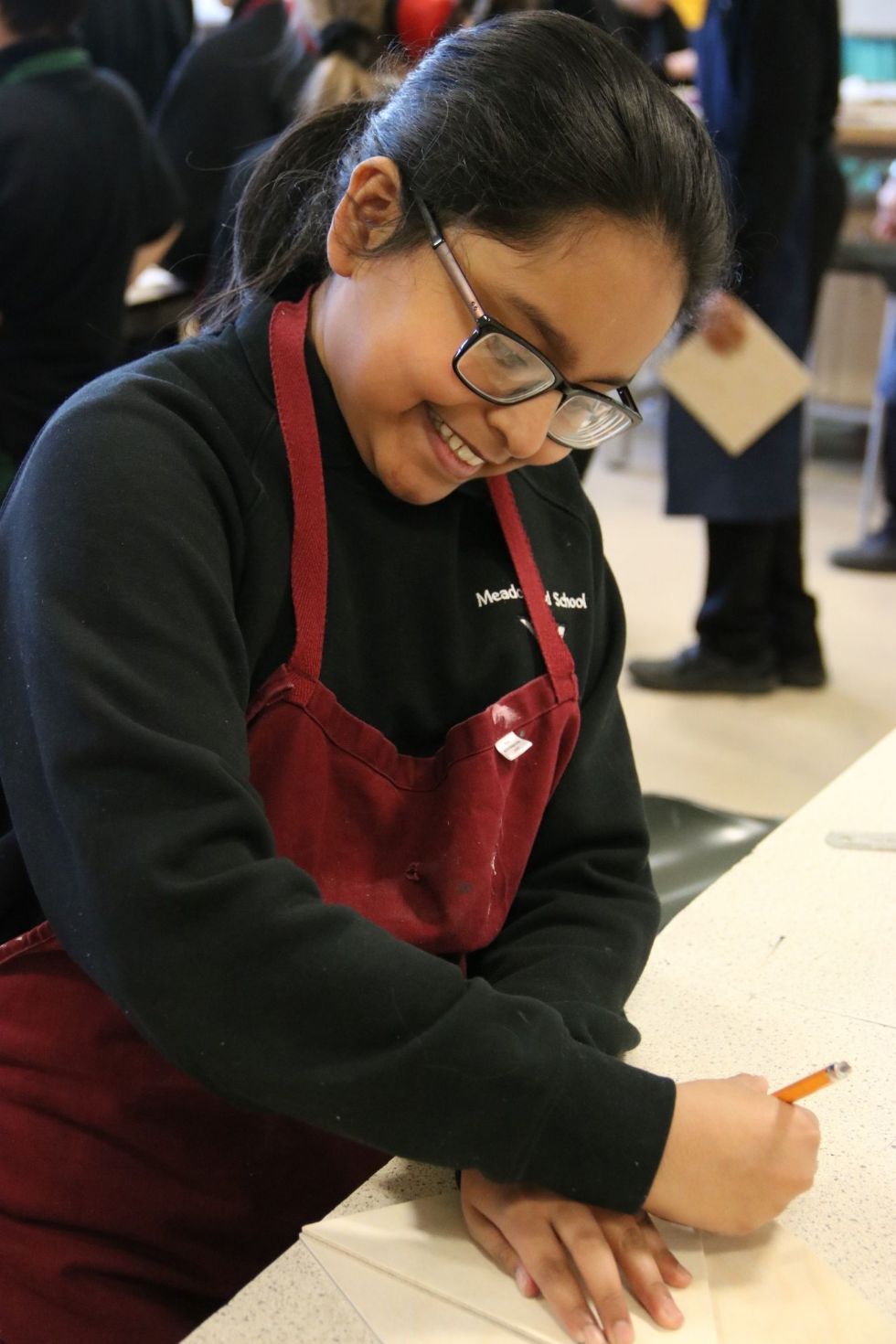 Reassurance about not sitting SATs and completing Y6 studies

We appreciate that Y6 students are feeling anxious as they have not completed all their Y6 studies, taken their SATs and had chance to say goodbye to all their teachers and friends. However please be assured that we are speaking to all Y6 teachers to gain an understanding of students English and Maths grades, as well as any other pastoral or medical information teachers can share with us.
We will have plenty of time in September and throughout the rest of the school year to assess students' levels as appropriate and ensure that students settle into Meadowhead as smoothly as possible. We have excellent pastoral teams and teaching staff who are all well aware of the challenges the current climate has presented us with. We will do our utmost to ensure that your son or daughter feels happy and settled in Y7.
Pictured on this page are a small selection of our current Y7 students enjoying their Art, Design and Technology lessons.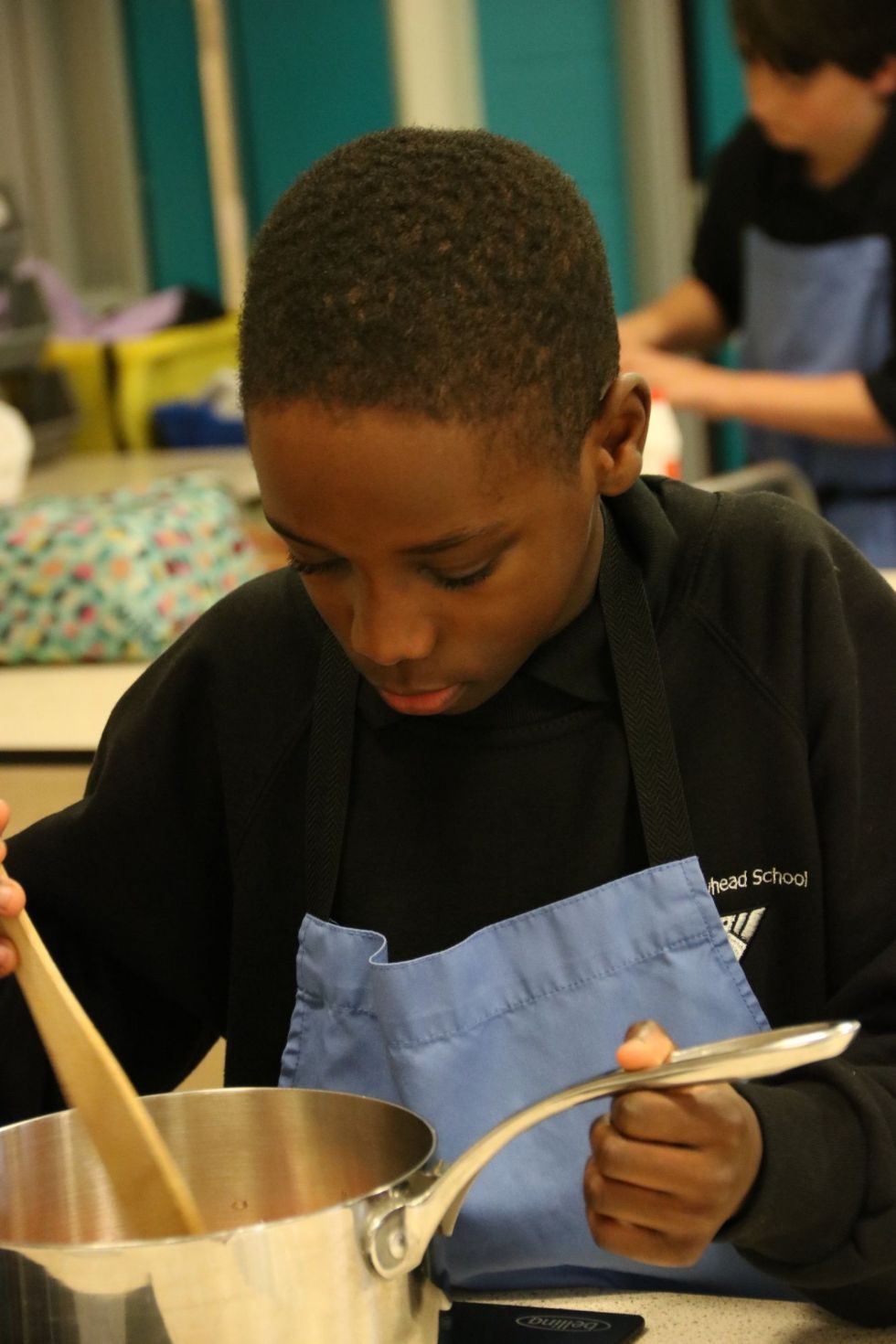 Uniform

Uniform can be ordered online. Please see the information on the 'Uniform' link on the right hand menu.


Wellbeing

Student wellbeing is vital and we appreciate that in the current climate of uncertainty students may be feeling anxious about the transition to Secondary School. It is really important that together we support students to manage the transition from Y6 to Y7 at Meadowhead School. We have a section with some easy to use guidance for students on how best to manage their wellbeing called 'Healthy Minds' - please go to the link on the right hand menu. Please see the Wellbeing tab on the main website for further information.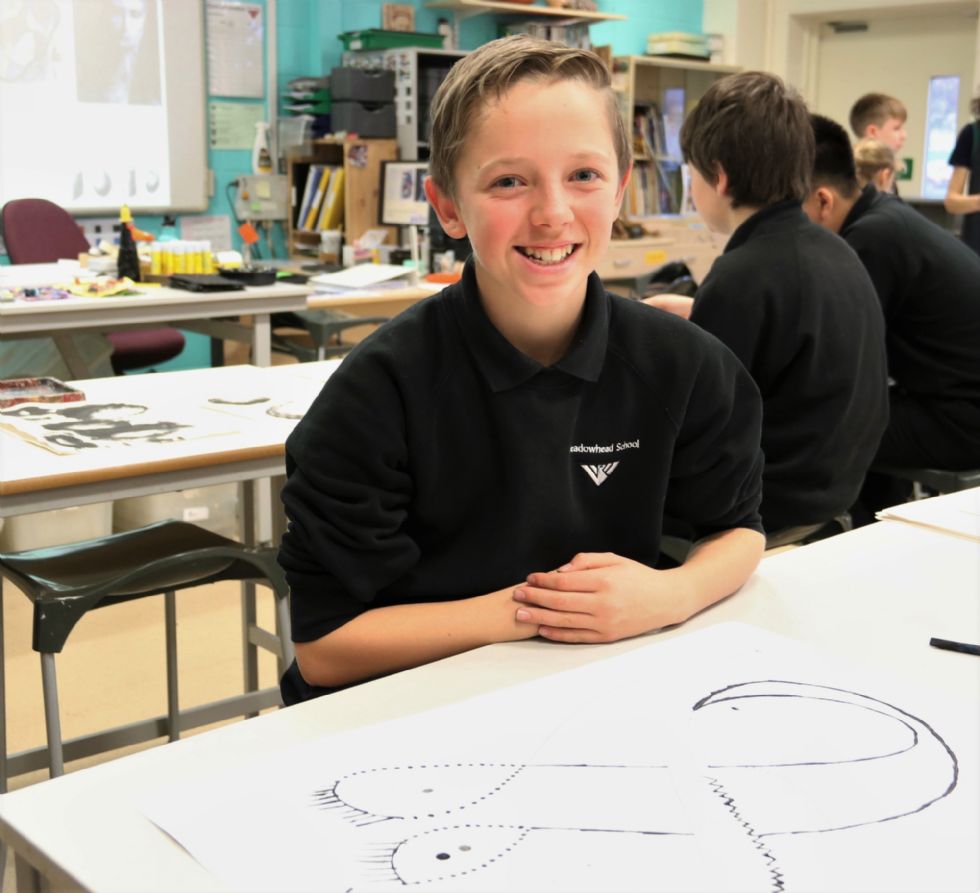 Positive working habits

It is really important that children are still having some structure to their day and are continuing to build positive working habits throughout school closure. This will enable a smooth transition into Secondary school life in terms of the amount and type work which is expected.
We would recommend that students spend at least 30mins per day reading as well as completing any work set by their teachers at Junior School. We will be setting some transition work (Maths and English) to help support students continue their studies during school closure and over the holiday period.
We will be in communication with Y6 teachers regarding this and the best way to share this with you and the students.
If you have any questions or queries

Please contact Mrs H. Weeks - Transition@meadowhead.sheffield.sch.uk
We will continue to post updates here. We look forward to working with you to ensure that your son or daughter's transition to Meadowhead is a happy and successful one.