The Meadowhead Bake Off 2017
For the fourth year running, the Meadowhead Bake off has delighted us with tasty cookie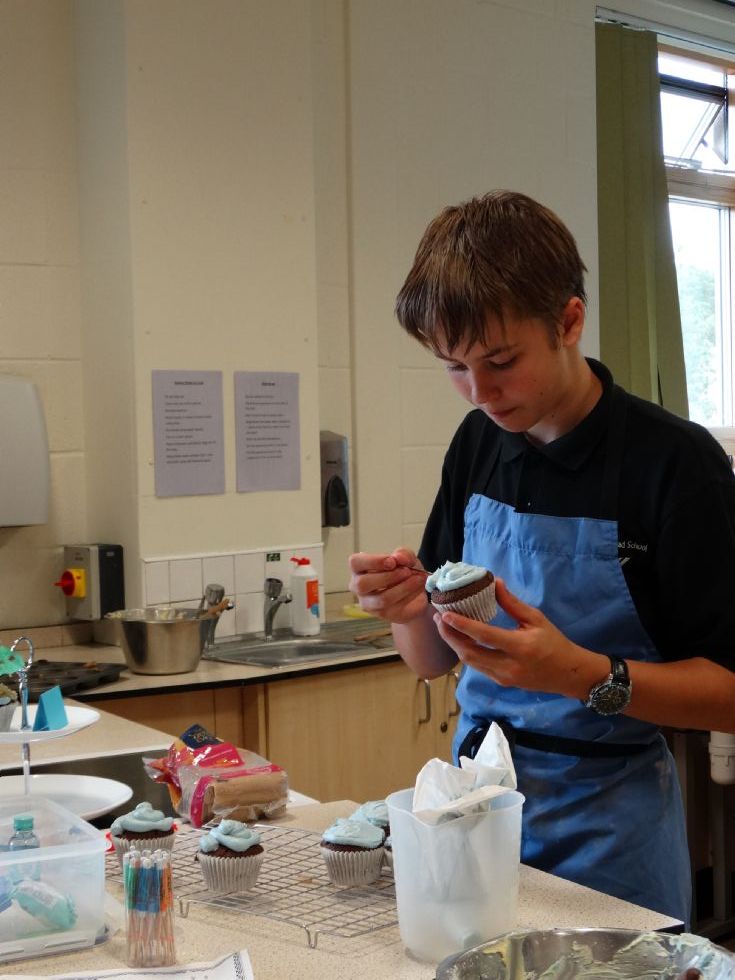 s and cakes.
The competition has been run in conjunction with one of our Trust partners, Vine Hotels (Doubletree), who have very generously provided the fantastic prizes.
Open to Year 7, students were given the task of creating a cookie with an interesting flavour.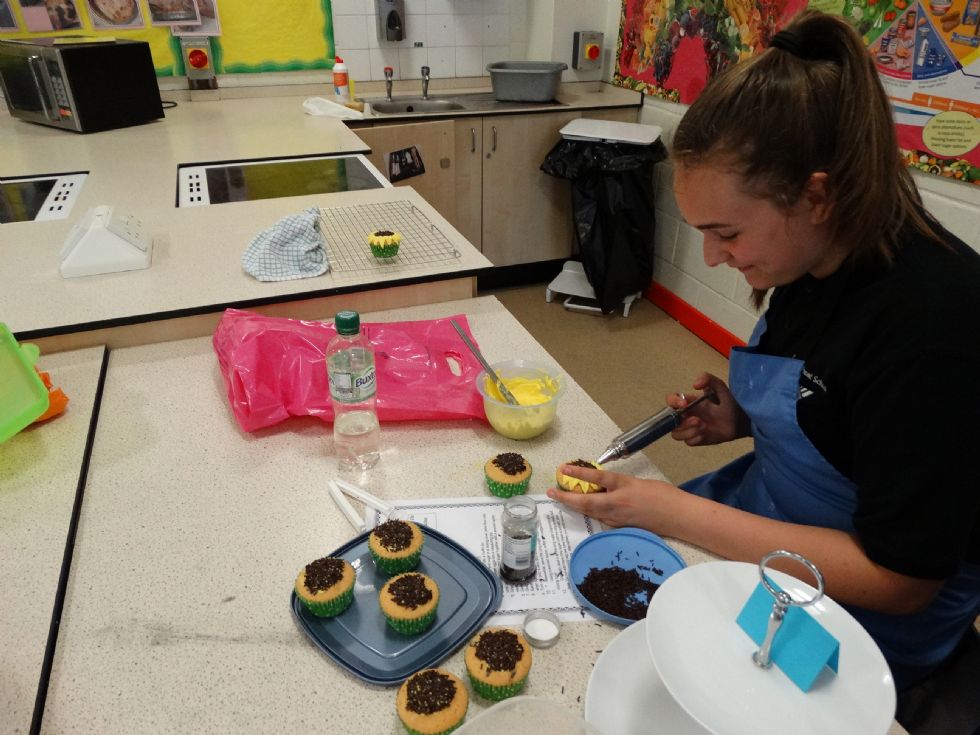 Each week a Star Baker was awarded by the Chef, the prize being a Sunday Lunch for themselves and their family at the Doubletree. A second place was awarded, winning a tin of cookies baked by the chef. There were also two runners-up each week. All four winners from each week were invited to participate in the final - a total of 12 competitors!
The final took place on Friday 7th July with the star bakers and runners-up competing against each other and their task was to create six cupcakes with a summer time theme.
The standard of baking and decorating was extremely high and ideas were really innovative. It gave the judges some tough decisions to make, but after much deliberation, the prizes were awarded to Arzoo for Overall Star Baker 2017 and to Leo as Runner-up 2017.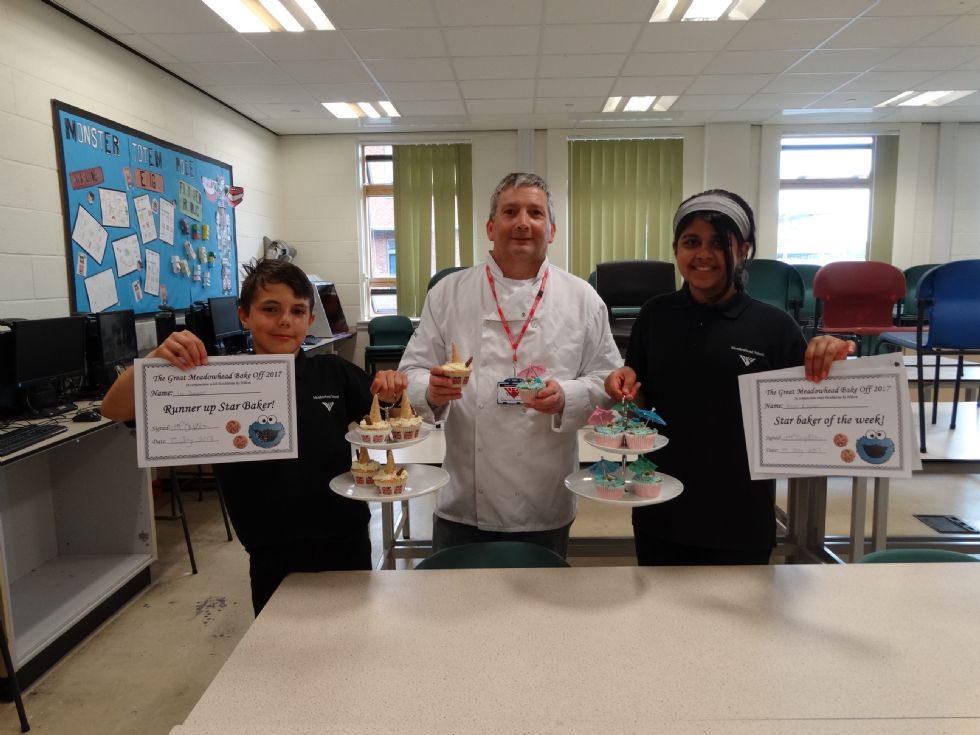 Well done to the winners and to all Year 7 students who entered the competition. Also a big thank you to all of our judges, who you can see deliberating below!