The Meadowhead Bake Off 2016
There were three heats before the final which took place on Friday 1st July, each judged by former student Chef Vaughan Richardson from DoubleTree by Hilton and a senior member of staff. Open to Y7 students, the brief was to design and bake an interesting cookie!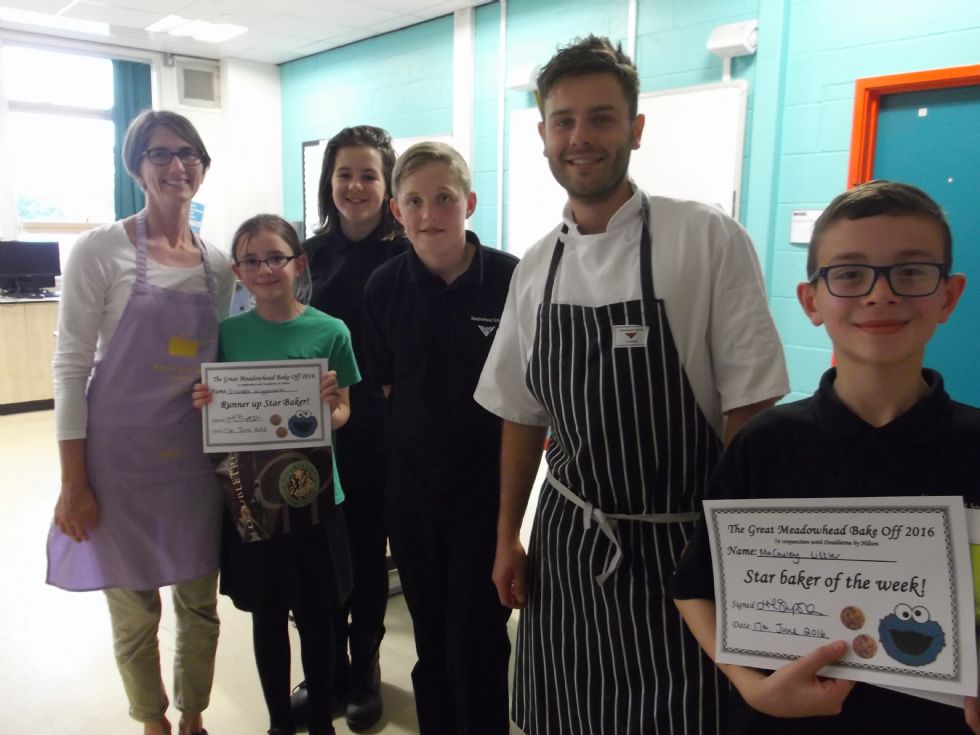 Congratulations to all the runners up and the weekly star bakers; Isaac, Macauley and Erin.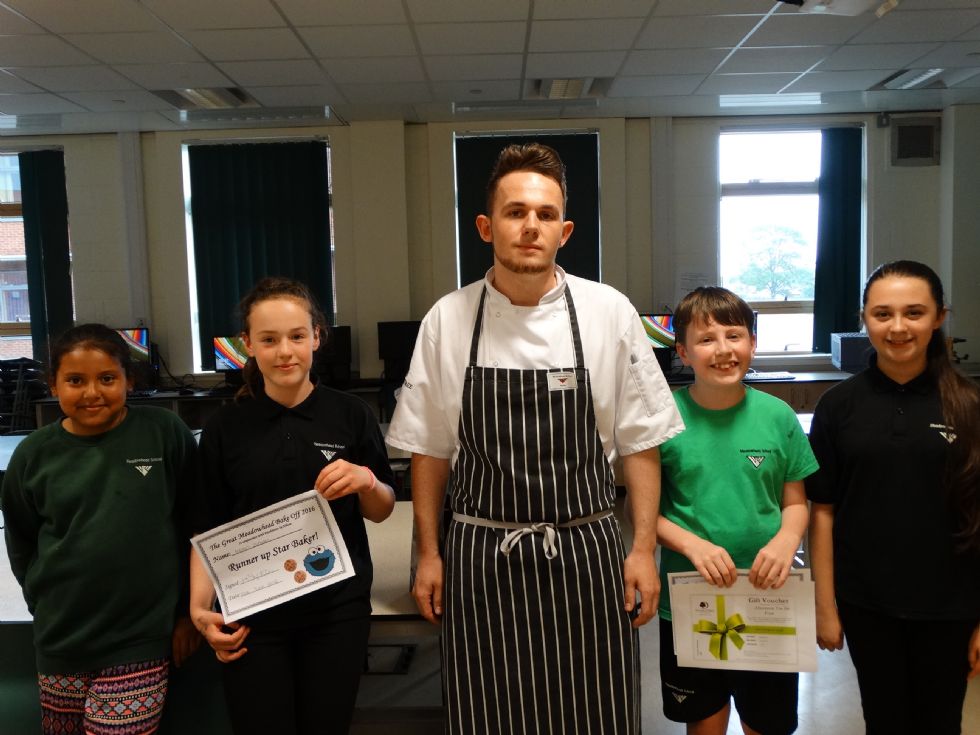 The 12 finalists on Friday were: Isaac, Megan, Maya, Bethany, Macauley, Elizabeth, Amy, Harry, Erin, Poppy, Abigail, Cara. Their brief was to make a batch of cupcakes with a Summer time theme.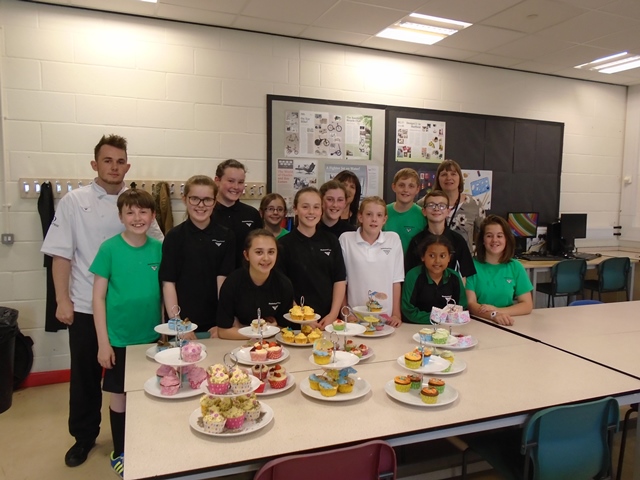 Congratulations to Abigail who won the overall Star Baker with a prize of Sunday lunch for four at the Doubletree. Congratulations to Macauley, the overall Runner-Up, who won a batch of cookies baked by the Doubletree chef.