Terry Jordan (Quantity Surveyor)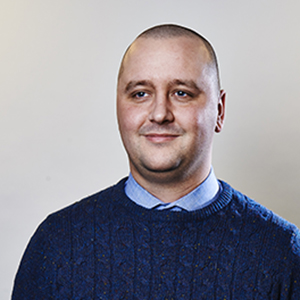 Terry Jordan
Class of 1999
Senior Quantity Surveyor
"I am currently living in Sheffield, working as a Project Quantity Surveyor for Henry Boot Construction Ltd earning circa £40,000 per year.
I Left school and studied at college, initially down a leisure industry route but soon changed to a construction course - I studied a construction BTEC and passed with Distinction, I then studied a full time degree course at Sheffield Hallam University and soon decided this route wasn't for me.
I therefore applied for a Trainee Quantity Surveyor role at Henry Boot Construction and have been here now for 11 years, in that time I have had several promotions and looked after various large scale projects in various sectors including, but not limited to, healthcare, commercial, Housing and Extra Care Housing ranging from £1million to £15million in value."
Best and worst parts of your day-to-day? "The best part of my day is not knowing what may crop up on that day and the worst part is never having enough time in the day to get done what I need to get done."
Hopes for the future? "To continue to progress in my career and enjoy my home life as much as possible."
We ask our former students for one piece of advice which they would give to themselves as a 16 year old. Terry's is:
"Never waste opportunities - I nearly have on several occasions and can only vouch for working hard which reaps its rewards. Myself and my family treasure our time together and I wouldn't swap it for the world."