Teacher Evaluation/planning visit
As part of our 2 year Erasmus+ International project entitled 'Passport to your Future' we were delighted to host 8 teachers from our 3 partner schools in Finland, Slovenia and Spain between 26th – 30th September.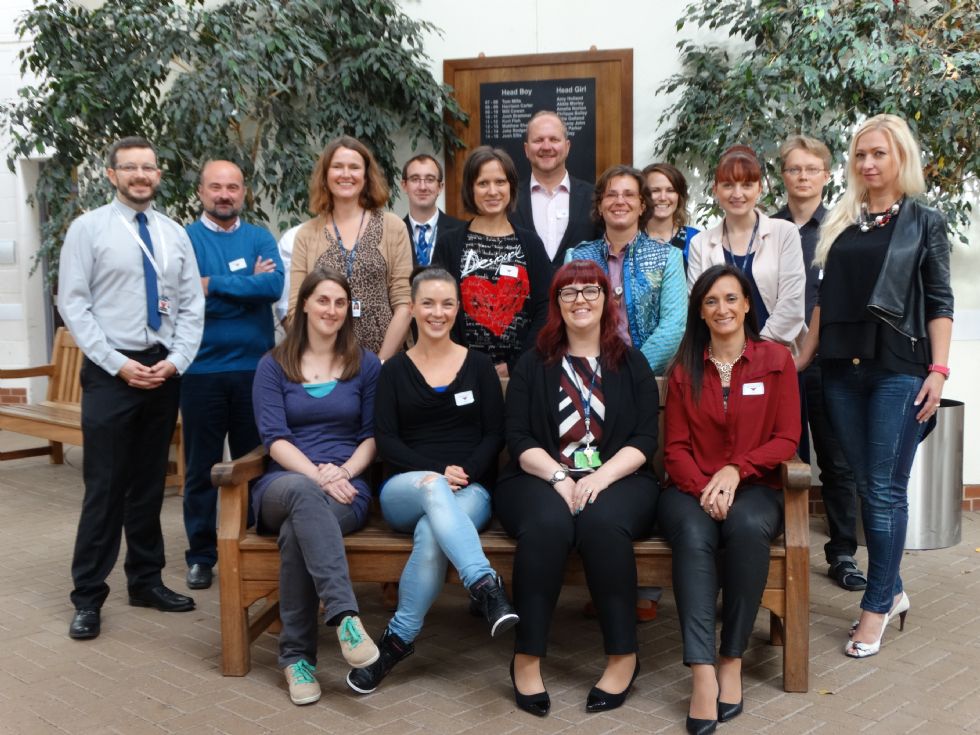 The purpose of this visit was for the teachers in all our 4 schools to evaluate the progress of this exciting project at the end of Year 1, ensure we are on-track and plan all aspects of the student exchange visits and collaborative project work still left to complete in Year 2. It was also a perfect opportunity for all of our teachers to meet our overseas partners in person for the first time as a whole group and put a face to the name of the person we have been communicating with via email for a while now.
This was especially important in the case of our Slovenian team who have had some staffing changes recently resulting in new staff becoming involved as of September, so we welcomed them into the project and ensured that we all had the same expectations and understanding about the plans going forward into Year 2 of our employability skills project work.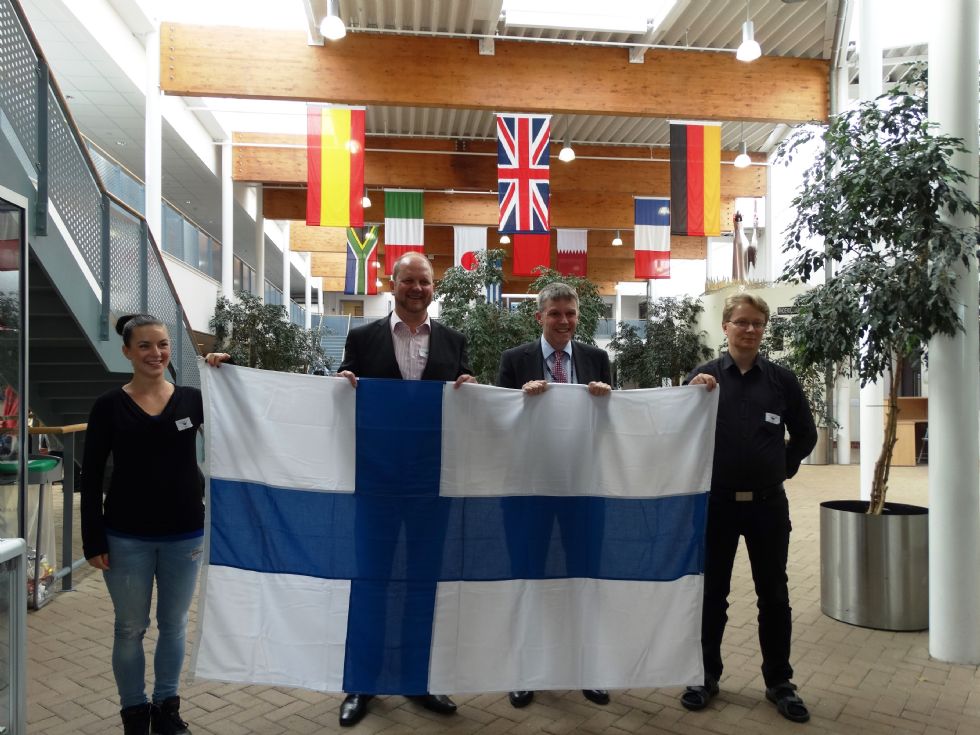 Mr Fowler presented with the flag of Finland
In addition to several meetings each day on different aspects of the project, our partner school teachers enjoyed a welcome meeting with Mr Fowler, tour of the whole school, visits to several lessons of the subjects they teach in their own schools to get an insight into how we UK teachers teach, and a visit to a local company to see how the local job market looks and what opportunities are on our doorstep for our young school leavers.
All of our 8 visitors thoroughly enjoyed their visit and are now looking forward to continuing the project work throughout this academic year and to welcoming the next group of students to the Finnish partner school on 18th October for the second exchange visit.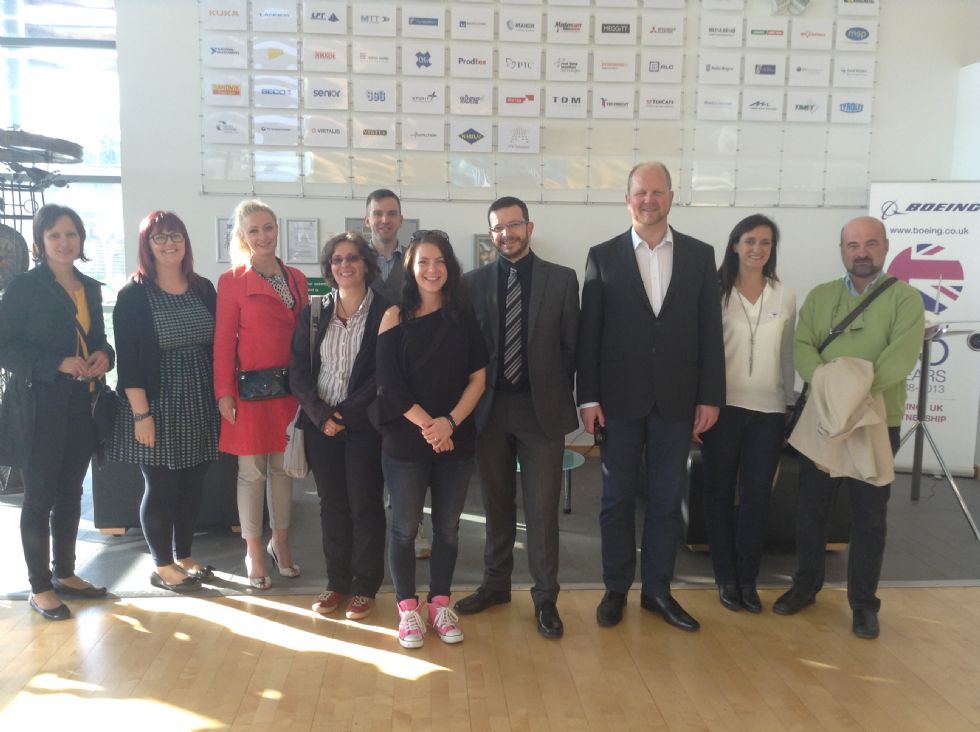 Visit to AMRC
Left to right: Katarina Pirnat, Mrs Silverwood, Ajda Kamenik, Lucija Sljuka Novak, Mr Senior, Janette Kontio, Mr Cocken, Samuli Salonen, Sonia Mora, Juanjo Luna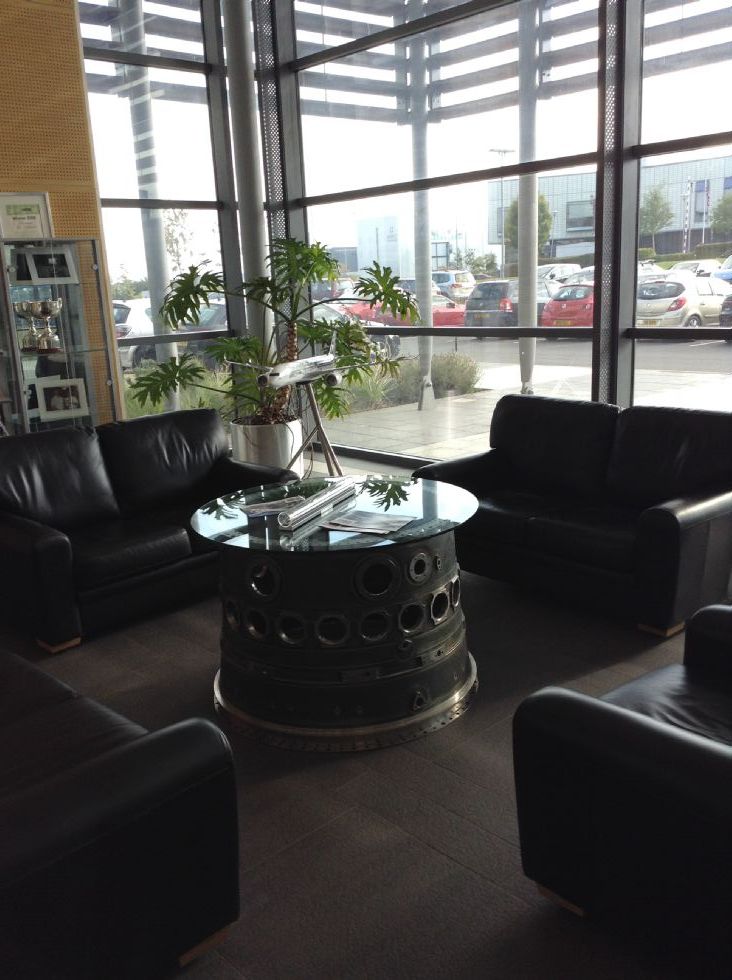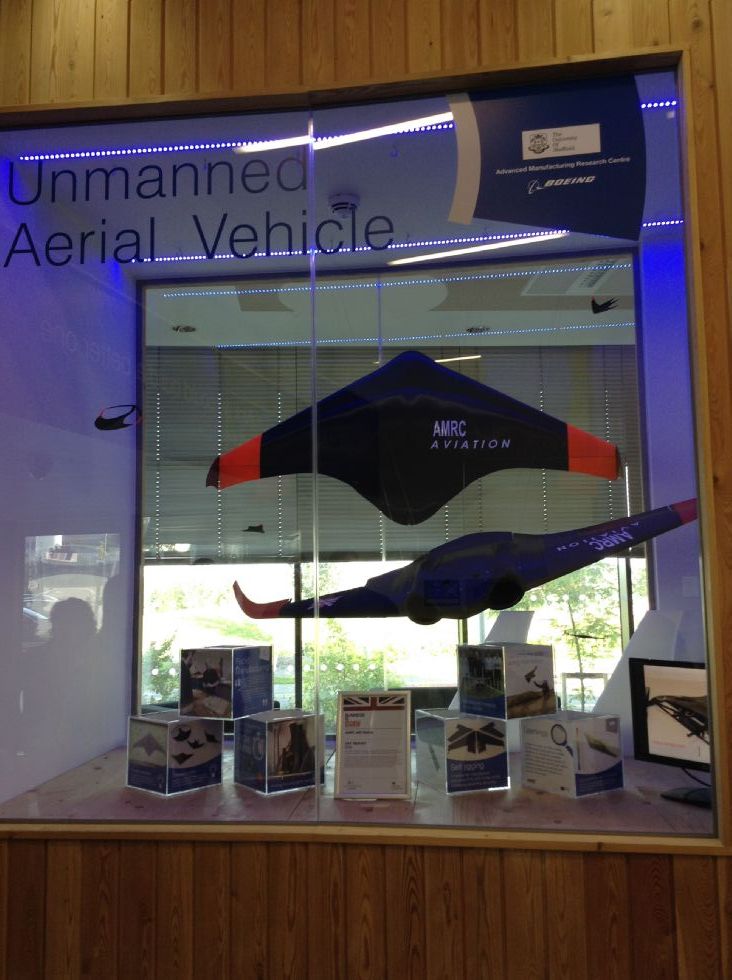 Our visitors also saw some interesting items at AMRC, including the upcycled jet engine casting coffee table in reception (left)