Student exchange to Spain
Just before the February half term 2016 Miss Perry and Mr Kay spent 8 days in Zaragoza (Northern Spain) with nine Year 10 students.
Starting with an early snowy Saturday morning and a trip down to Stanstead Airport, the students were greated at Zaragoza airport at around 6:00pm – we did have fun sitting on the runway whilst they were looking for an extra bag. A warm Spanish welcome made the students instantly feel at home.
The students spent the rest of the weekend with their host families, enjoying Spanish food and traditions. On the Monday morning the students met the other 20 students from Finland and Slovenia.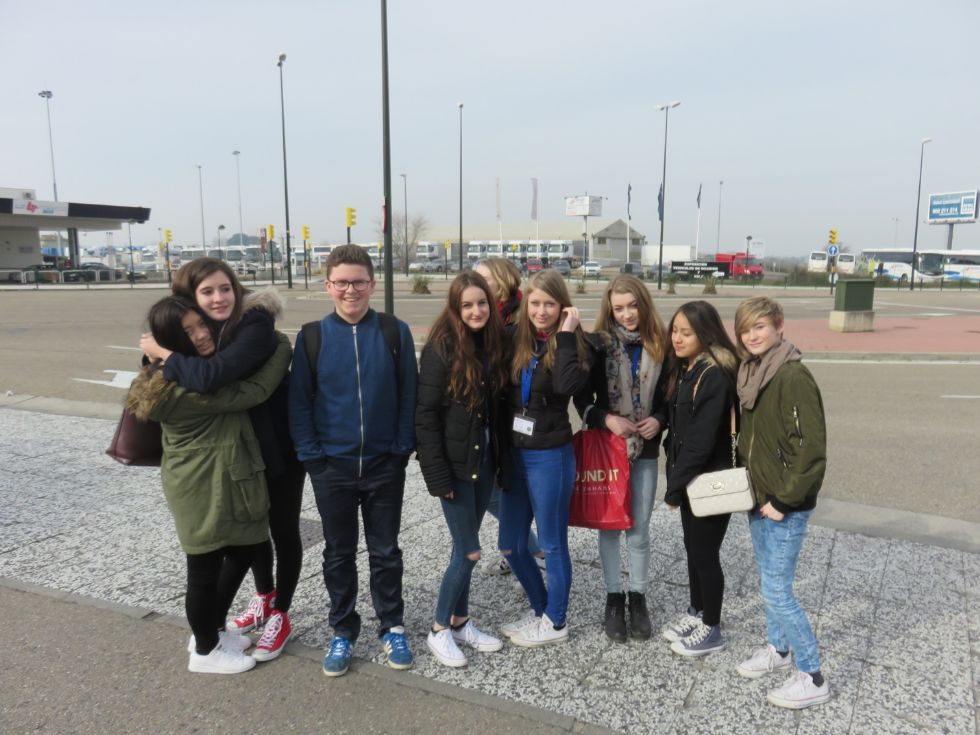 During the week the students worked in mixed nationality groups on the "Passport to your future project". They also enjoyed many other activities including high ropes/climbing, a trip to Plaza del Pilar and Aljaferia Palace.
The week went quickly with all the students having a fantastic experience. The final day in school involved a morning of celebration and evaluation of the week. In the evening the students had the chance for some final shopping in one of Zaragoza's shopping centres.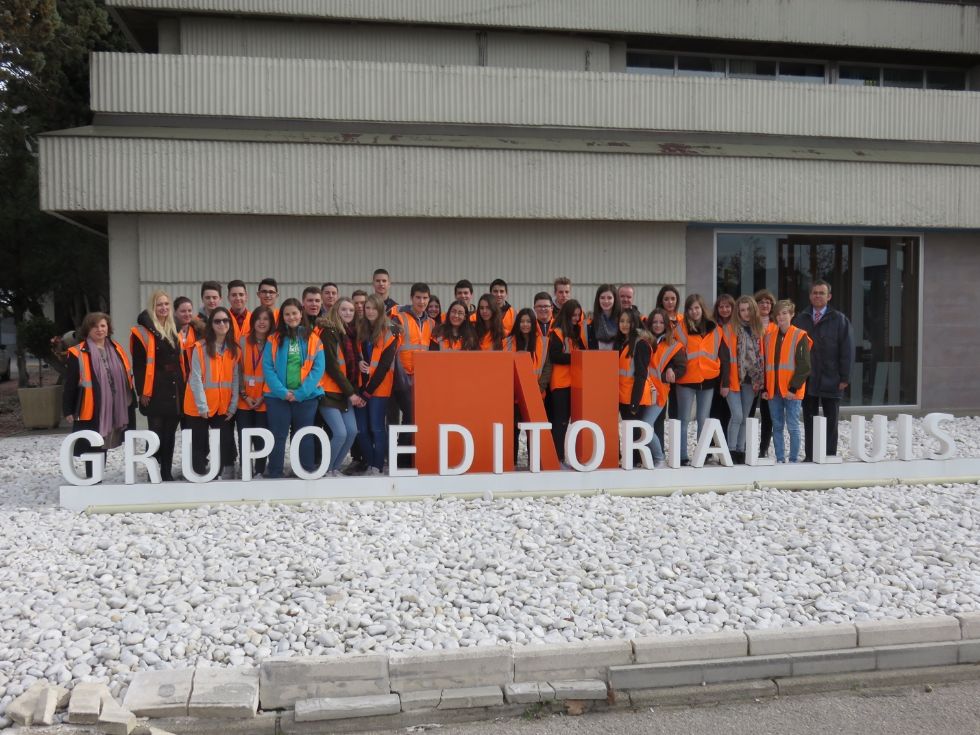 Saturday was spent with the host families before meeting at the airport on the Sunday afternoon. Life-long friendships were formed during the week with students upset about the thought of being apart. All involved are now looking forward to the return visit to the UK.