Student exchange to Slovenia
On the 2nd May 2015 Miss Davis and Mr Clarke took nine Y10 students on an exchange trip to Slovenia as part of our new Erasmus Project 'Passport to your Future'. The aim of the project is to boost the Employability Skills of European teenagers through a collaborative project with four partner schools across Europe (UK, Finland, Spain and Slovenia).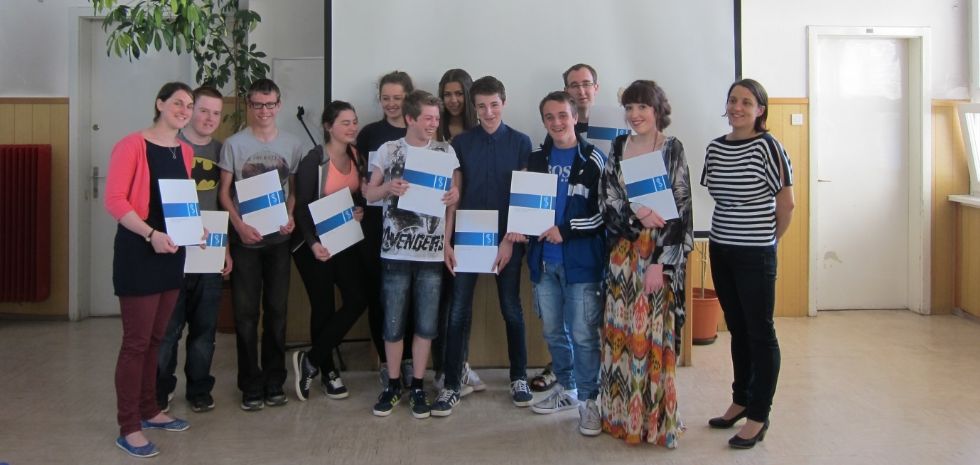 Teachers and students collecting project certificates with Miss Brezovar
Our students lived with exchange partners for a week and attended Srednja poklicna in strovna sola Bezigrad, a vocational and technical secondary school. Students from all four countries worked together to compare the similarities and differences of Career's Education they receive at their own school. The UK students then worked together to produce designs for a Mobile App which Meadowhead School is going to create for the Erasmus Project.
As well as experiencing typical school life in Slovenia our students were able to explore the capital, Ljubljana and visited Skocjan Caves (UNESCO World Heritage site) and The Technical Museum of Slovenia. We all had a very enjoyable time and our students are now looking forward to hosting their exchange partners in the UK in April 2016.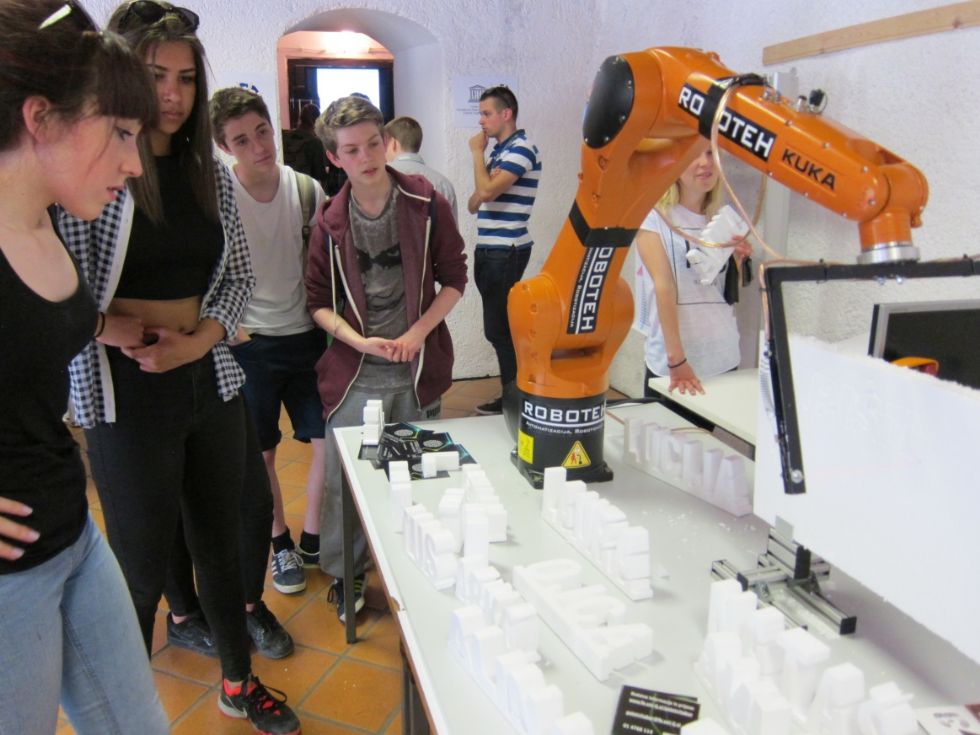 Students viewing an exhibition of 'Innovation' at The Technical Museum of Slovenia.