Student President attends NUS National Conference
Ellie Day, Student President 2015-17, has written this piece about her trip to the NUS Conference at the end of April 2017:
Recently, our Sixth Form became a member of the National Union of Students (NUS) following a meeting with the student president of The University of Sheffield. As the Sixth Form president team, we spoke to him about what the students' union is able to do and how they put students' voices forward to make significant change. He told us about the National Union of Students, how they influence decisions on important issues and how they make it possible for new and growing institutions, like ourselves, to drive student-led change.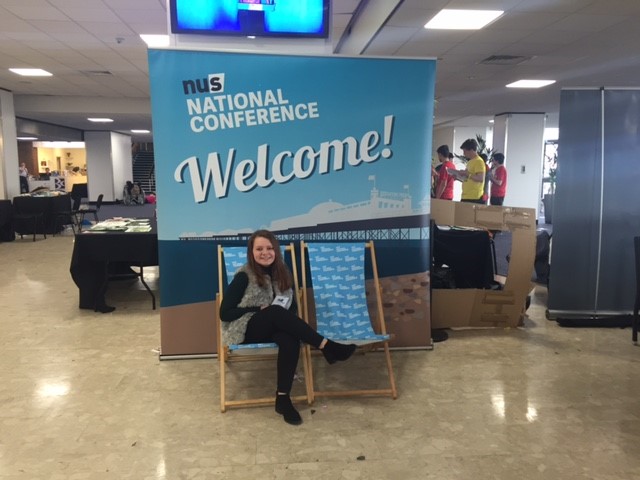 When I was later invited to go to the NUS National Conference to represent our Sixth Form at our first event I thought it was great since I have never been to a conference or to Brighton either. I did not expect it to be as interesting and exciting as it was!

Listening to the candidates' speeches and to other delegates' views was so inspiring. Everyone was so passionate about their cause and their energy filled the room. Everyone was jumping out of their seats to cheer and applaud the speakers. It was also so heartening to hear all about the work and demos activists had done to support the LGBTQ+ community, to battle anti-semitism and how they fought alongside the Black Lives Matter organisation. I hope in the future that Meadowhead, as a Sixth Form and a whole school, will become more proactive in these campaigns and get their voice heard on the larger scale that it should do.
I may not be old enough to vote in the general election this year but I am so glad I was given the opportunity to vote in motions and elections within the National Union of Students.