Safeguarding
The terms of the Children Act 1989 means that staff in schools have a duty to report any concerns that they may have that any child may be suffering significant harm, particularly as a consequence of possible abuse.
It is a Department for Children, Schools & Families requirement that each school in the country nominates a senior member of staff who will have special responsibility for Child Protection. In Sheffield, this member of staff, known as the Child Protection Liaison Teacher, has been in receipt of training in this area and can be trusted to deal with all these matters with professional confidentiality. In this school those persons are Mr Geoff Dearman (Designated Safeguarding Lead) (from Easter 2023) and Mr Dan Healey (Online Safety Officer).
The school has a policy on Child Protection which has been agreed by the Governing Body (see policies below). As a school, we have close contacts with the School Health Service, CYPD Social Care and the Police, any or all of whom may become involved if abuse is suspected or alleged.
The school has a responsibility to collate basic information such as who has parental responsibility for a child, and to pass this information to the relevant agencies if so requested.
In the event of an investigation into possible child abuse, the school has a duty to co-operate with the investigating agencies to the best of their ability to promote the welfare of the child.
Whilst the school will always attempt to work in partnership with parents and try to ensure that parents are fully informed of, and participate in any action concerning their child, if there is a conflict of interest the welfare of the child must be the paramount consideration.
Should you wish to discuss Child Protection and the safety of your child, or indeed any other topic involving your child, please feel free to contact the school.
Please visit Sheffield Children Safeguarding Partnership for the Policies and Procedures for 2022-23, which is the guidance we follow.
Specific Meadowhead safeguarding policies are below. Our related policies (for example attendance, behaviour, bullying, health and safety, equality and diversity) can be found by following the menu links on the right.
Please visit the Sheffield Children Safeguarding Partnership homepage for all aspects of Safeguarding Sheffield Children.
https://www.safeguardingsheffieldchildren.org/sscb

Are you a new staff member looking to join our school? We have the following key policies for you to look at:

For Whistle-blowing Policy and Procedure, click here

For Recruitment and Selection - we follow Sheffield City Council's 'Safer Recruitment' here

For Code of Conduct for all Employees - see document below
Sheffield Safeguarding Children and Adult Partnership's in collaboration with the national child safeguarding charity NWG has launched the Safe to Play Campaign, providing advice to parents and carers before they let their children attend any sports or other physical activity clubs.
Please read the document below 'Safe to Play Campaign Statement' for more information and useful links.
Click here to go to the campaign website: Safeguarding in Sports - stop-cse.org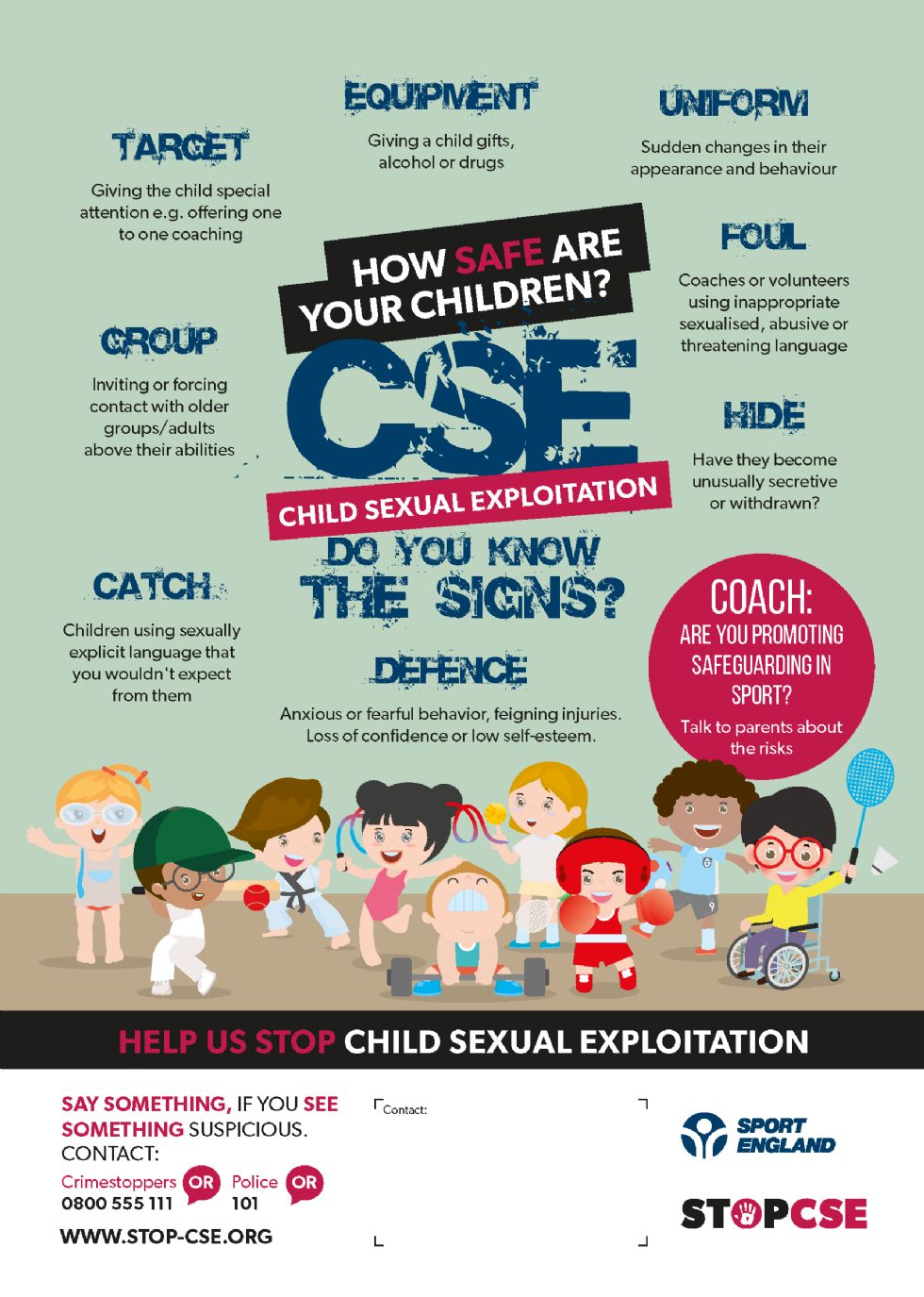 Our Online Safety Policy is here