Results 2019
School Performance Tables this link takes you to the performance results from schools across England. You can search for schools and see us, or go directly to our page here: Meadowhead School Academy Trust performance information where you can access the full performance measures.
Below is the overall data: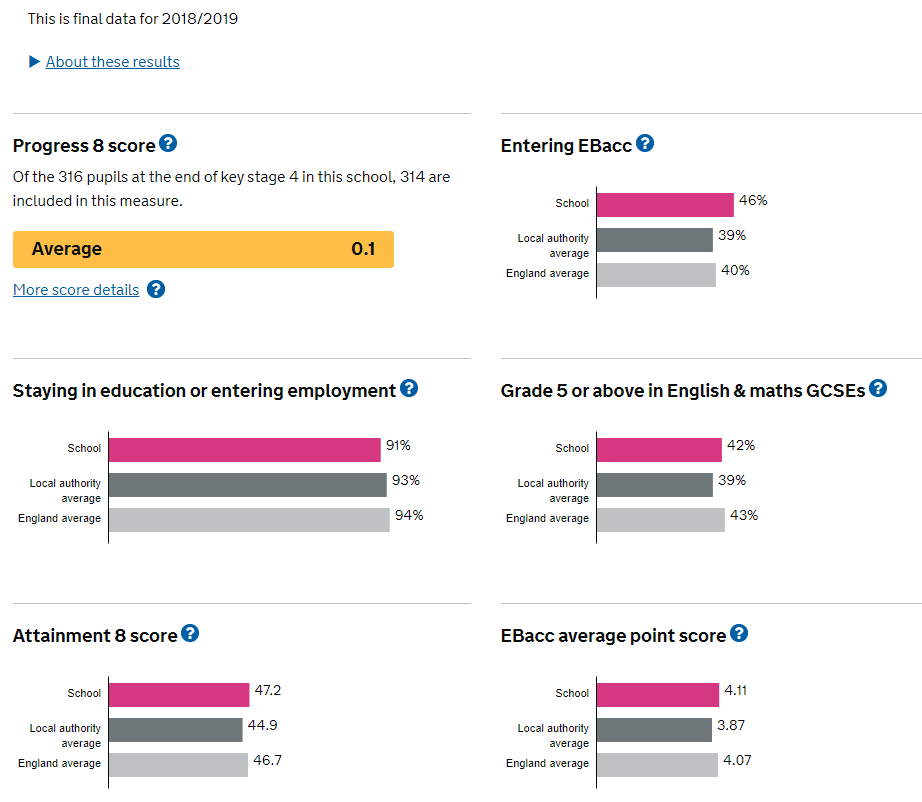 A record breaking year for students at Meadowhead! Congratulations to all of our students who worked so hard in conjunction with their teachers and families to produce such positive outcomes.
Key Stage 4 Results
| Headline Figures | 2019 | Sheffield Schools |
| --- | --- | --- |
| % of pupils achieving a grade 5+ in English & Maths | 41.5% | 38.6% |
| % of pupils achieving a grade 4+ in English & Maths | 66.1% | 59.4% |
| % of students achieving English Baccalaureate (Grade 5+ Passes) | 18.7% | 16.3% |
| % of students achieving English Baccalaureate (Grade 4+ Passes) | 28.8% | 23.9% |
| English Baccalaureate Average Point Score* | 4.11 | 3.80 |
* EBacc A.P.S. – A national headline measure that calculates the average grade achieved by students focusing on their performance in English, Maths, science, geography or history and a language.
Progress 8 figures are produced nationally and are available late October.
We will publish this here as soon as it is available.
Key Stage 5 Results
| Headline Figures | 2019 |
| --- | --- |
| A* – B Grades | 42% |
| A* – C Grades | 74% |
| A* – E Grades | 100% |
| A – Level Average Grade per entry (of best 3 qualifications) | C+ |
| BTEC Level 3 Distinction Grade + | 52% |
| BTEC Level 3 Merit Grade + | 91% |
| BTEC Level 3 Pass Grade + | 100% |
| Number of students heading to University or other Higher Education Establishments | 56 |
Here is a glimpse of GSCE results day 2019!
We are overjoyed with this year's exam results and pleased to see that our students have been rewarded for all their hard work. The school has seen improvements across most measures and most importantly, the increases seen in students' grade quality will provide greater choices with post 16 options. Students from across the ability range have achieved results that are a credit to them showing good progress. In many cases students exceeded their predicted grades. Students' performance in the Sciences, Geography, Food Technology, Physical Education, Product Design, ICT, BTEC Dance, and BTEC Sport was particularly impressive.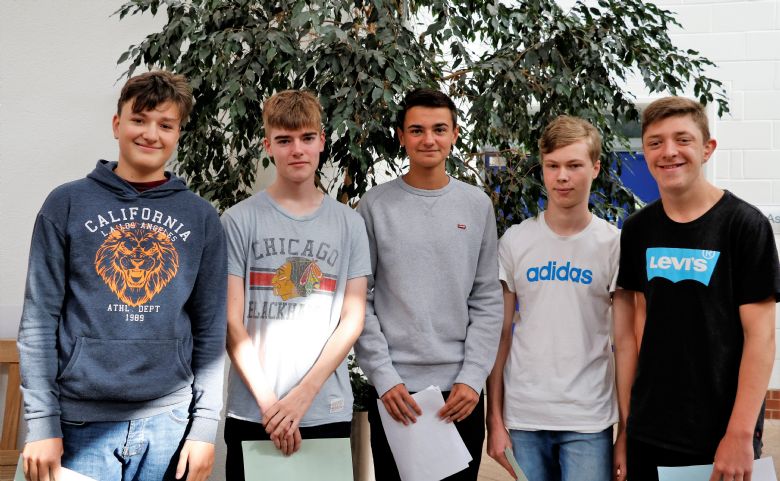 The basics measure has improved this year with two thirds of the cohort achieving a 4+ in both English and Mathematics - the two most crucial subjects for further study and employment.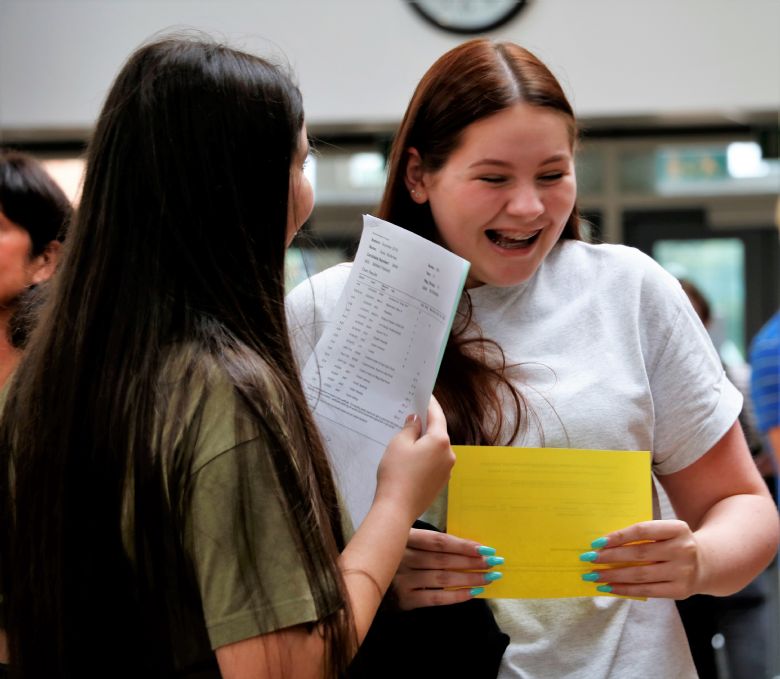 Record number of top grades (9s) were awarded in: Biology, Chemistry, Maths, Physics, English Literature, Geography and History.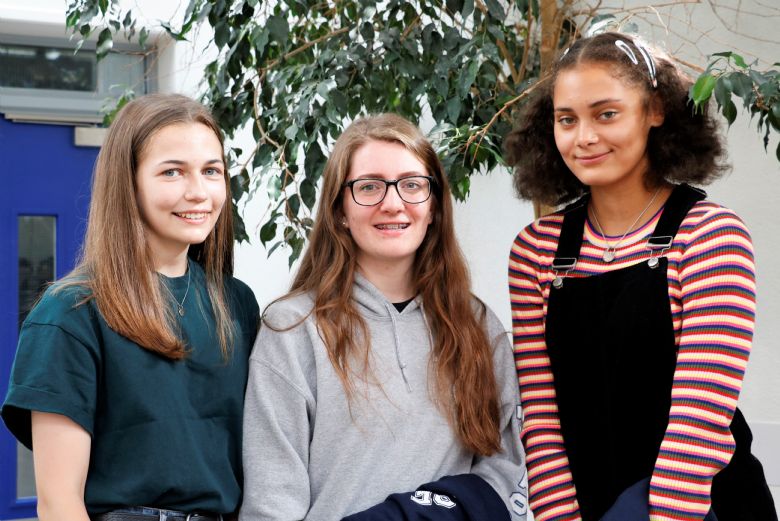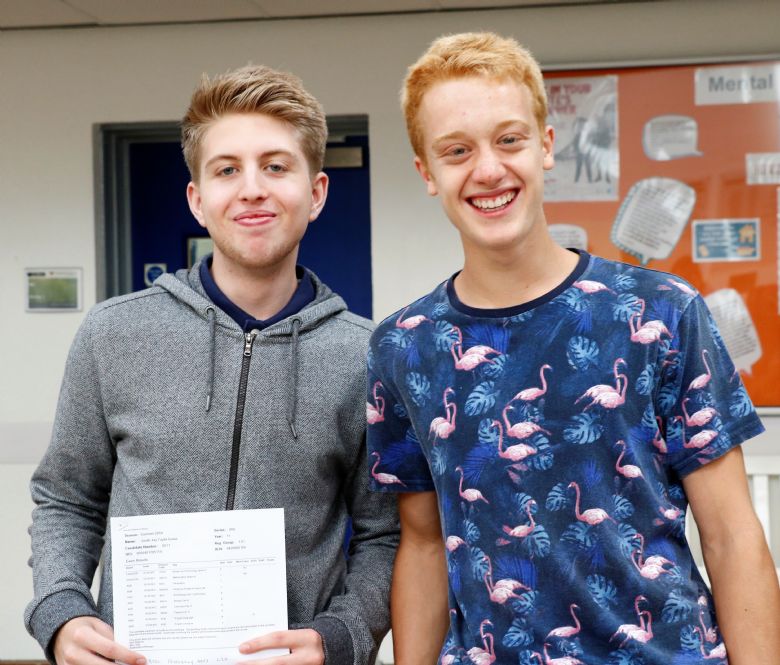 Headteacher, Mrs Kam Grewal-Joy is delighted with the record results, she said "It has been a very good year for Meadowhead students this year. We have seen sharp increases in both the A level and GCSE performances which is a wonderful achievement for students, staff and governors, and is testimony to everyone's hard work and commitment".
We look forward to celebrating these results with students and their families at our GCSE Certificate and Awards Presentation Evening on Thursday 14th November 2019 at 6.30pm in the Devonshire Suite at the DoubleTree by Hilton Sheffield Park Hotel.
https://www.compare-school-performance.service.gov.uk/school/138545/meadowhead-school-academy-trust/secondary