Results 2017
Congratulations to Y11 on the new CGSE exams!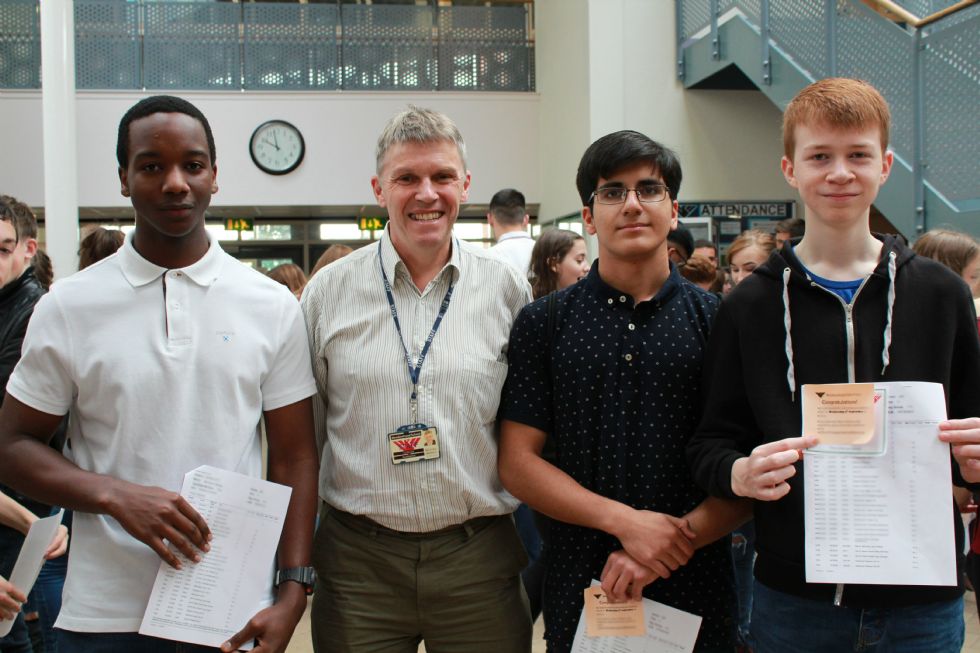 This year has seen significant changes in the GCSE system. New exam specifications have been introduced with an increase in course content. These are examined by an increased number of more challenging written exams and a new grading system for GCSE English and Maths, with Grades 9 to 1 replacing A* to G.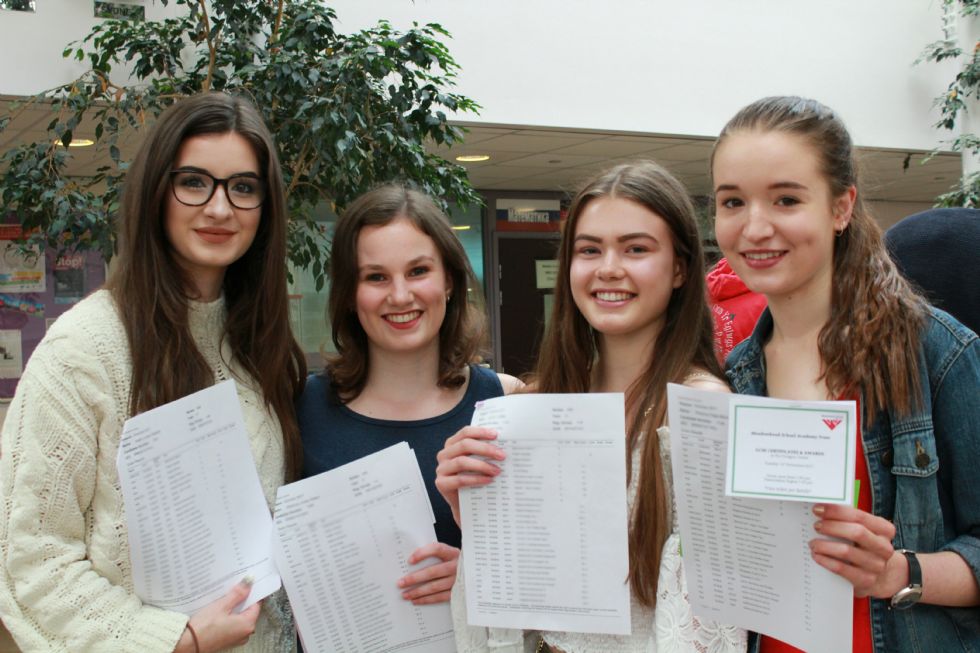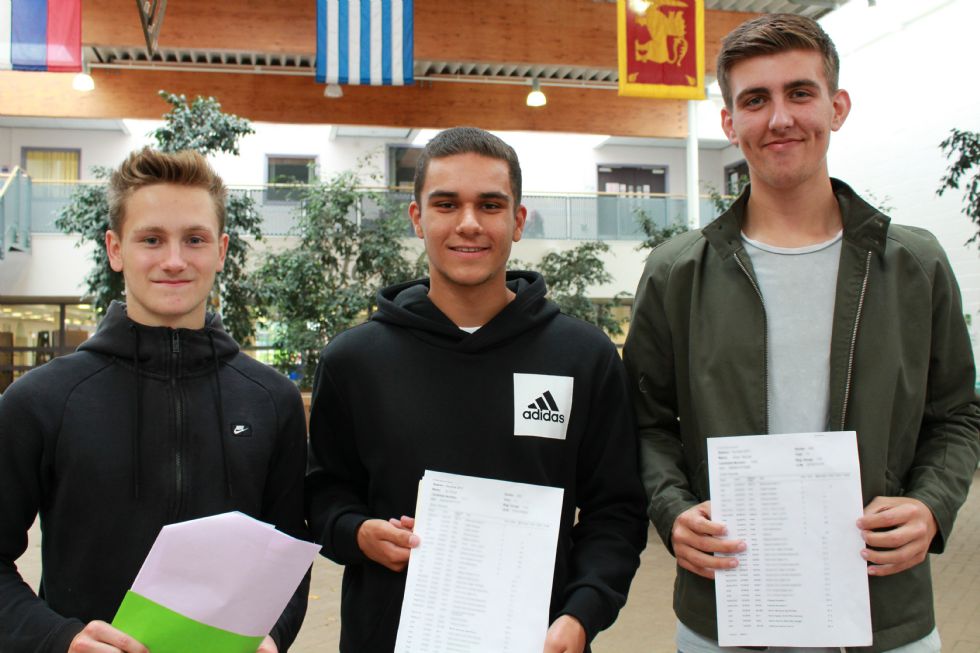 At this stage it is unclear as how this combination of changes will affect national results. However we are pleased to report that 71% of pupils achieved a new grade 4-9 in English Language with 70% in English Literature. These grades are equivalent to C-A*. In Maths 63% of pupils achieved grades 4-9 with 58% of pupils achieving these grades in English and Maths combined.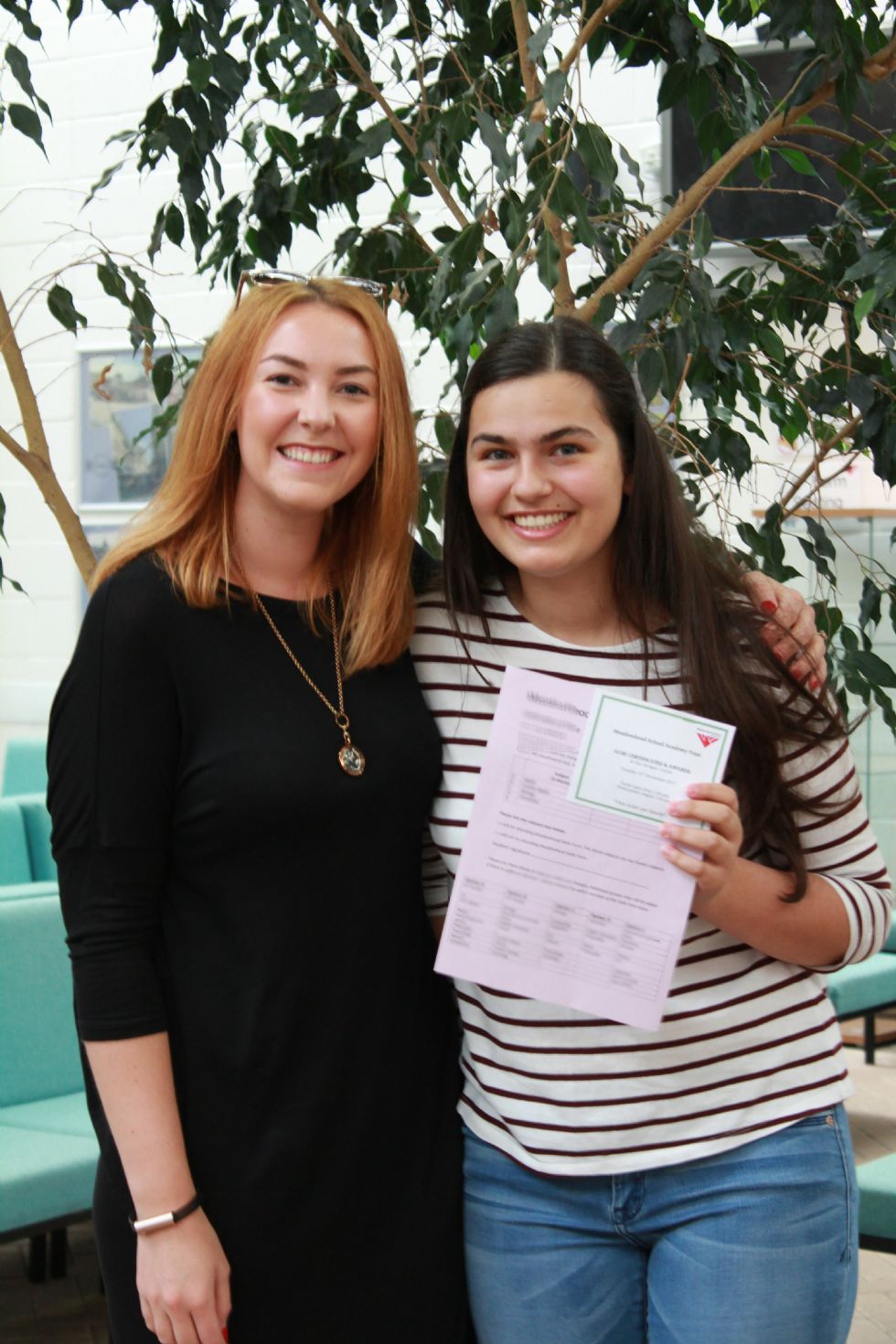 Many pupils achieved the new grades 7-9 in English and Maths, or the more recognised equivalent A/A* grades in other subjects.
Our pupils are now making final decisions about their Post-16 choices, based on their results. All those who are staying on in the Meadowhead 6th Form will be seen by our staff to confirm the arrangements for September. If any Y11 needs further advice about choices at Meadowhead or elsewhere they should see Mrs Evans (Careers Advice and Guidance) or a member of the Sixth Form Team (Mrs Burdekin, Mr Sheppard).
Well done again to our Y11 pupils, and to the staff, for their commitment and hard work and thanks to the parents and families for their continued support of their children and of the school.
2017 KS4 Headline Results Summary
| | | | |
| --- | --- | --- | --- |
| Measure | 2017 | | 2016 |
| Attainment 8 | 41.89 | | |
| Progress 8 | -0.320 | | 0.03 |
| Basics (9-4 in English & Maths) – Standard Pass | 58.1 | | 68.7 |
| Basics (9-5 in English & Maths) – Strong Pass | 31.9 | | |
| Ebacc Entrered (% of cohort) | 69.1 | | 63.1 |
| Ebacc – Standard Pass | 25.3 | | 37 |
| Ebacc – Strong Pass | 20.3 | | |
| 1+ Qualification | 98.8 | | 99.7 |
| 5A*-C Inc English and Maths (9-4) - Standard | 56.6 | | 65.3 |
| 5A*-C Inc English and Maths (9-5) - Strong | 31.9 | | |
2017

No.

A*-C (9-4)

A*-A

(9-7)

A*-G

(9-1)

Subject

All

Male

Female

English

316

72.2

61.5

82.5

12.3

97.5

English Lit

311

69.8

60.1

79.1

12.2

95.8

Maths

316

63.3

59.6

66.9

10.4

96.8

Further Maths

20

95

90

100

30

95

Core Science

311

54

51

57

11.9

97.7

Additional Sci

310

54.8

52.6

57

11.6

97.7

Further Add Sci

103

46.6

44.4

49

20.4

100

French

77

51.9

32.3

65.2

14.3

100

German

83

65.1

62.5

67.4

12

100

Spanish

90

53.3

48.8

57.4

13.3

100

Geography

138

55.8

51.3

61.7

14.5

99.3

History

205

45.4

38.2

50.9

7.3

98.5

Ethics (RS)

311

48.9

40.3

57.3

9.6

94.5

Art

56

64.3

41.2

74.4

17.9

100

Art Textiles

37

83.8

100

82.9

24.3

100

Art Applied

21

38.1

21.4

71.4

4.8

100

Art 3D

14

35.7

0

62.5

0

100

D&T Prod Design

42

61.9

50

91.7

9.5

100

D&T Catering

74

60.8

44

69.4

13.5

98.6

D&T Res Mat

34

23.5

23.5

0

94.1

ICT

105

78.1

72.2

84.3

20

100

Music

6

100

100

100

50

100

Sports Studies

50

78

80

70

10

100
2017 KS4 Non GCSE Qualifications
%

Entries

D*

D

M

P

L1P

BTEC Acting

63

17.5

3.2

28.6

34.9

15.9

BTEC Sport

31

9.7

16.1

29

41.9

3.2

BTEC Music

27

7.4

7.4

18.5

59.3

7.4

BTEC Dance

13

30.8

0

15.4

38.5

15.4

BTEC Health & Social Care

40

12.5

7.5

40

30

7.5