Results 2017
Meadowhead Sixth Form's largest ever Y13 cohort celebrate excellent A Level results
Meadowhead's overall results were excellent – with around 67% of entrants achieving A*- C grades and around 42% achieving A*-B grades and over two-thirds of students achieving or exceeding challenging personal targets. These results are particularly impressive given the Sixth Form's "you start, you finish" commitment to students on two year A Level and BTEC courses and the significant amount of assessment and curriculum change that has been introduced for this year group.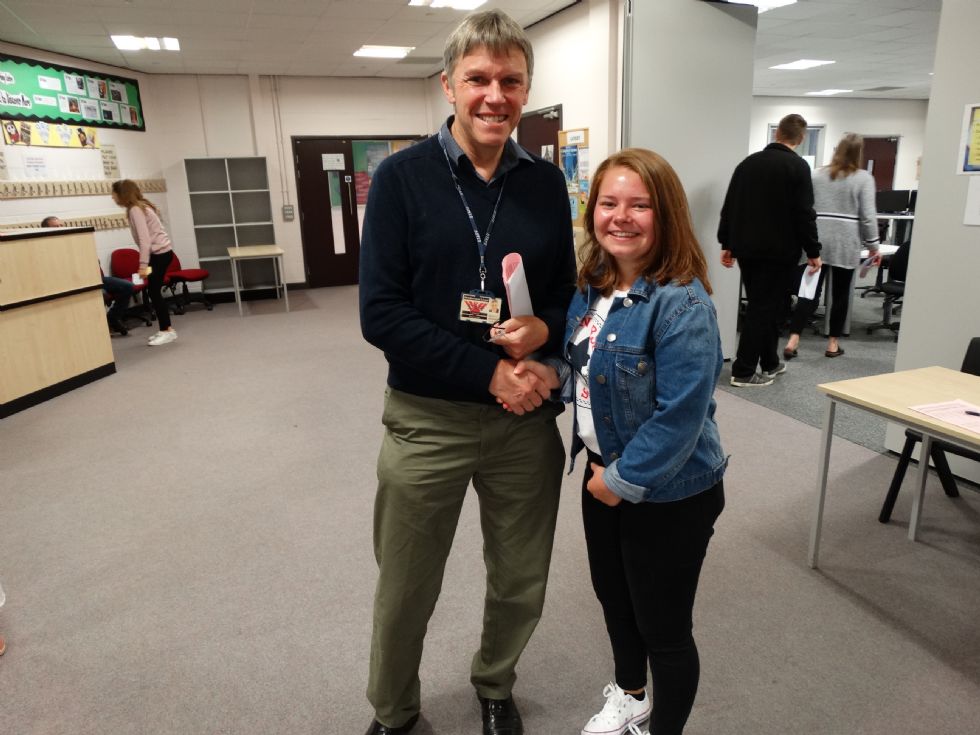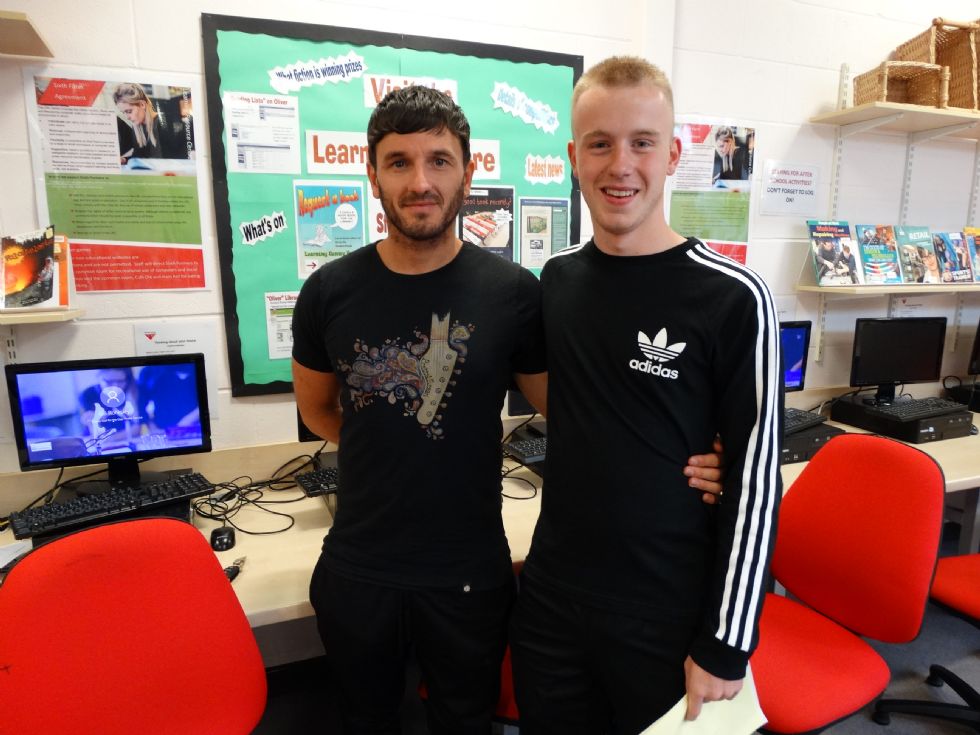 The results are a testament to the success of Meadowhead's distinctive Sixth Form offer which features ambitious teaching, targeted academic support and personalised pastoral care. This cohort were especially positive about their experience - giving the school its highest ever rating in its annual Leavers' Survey.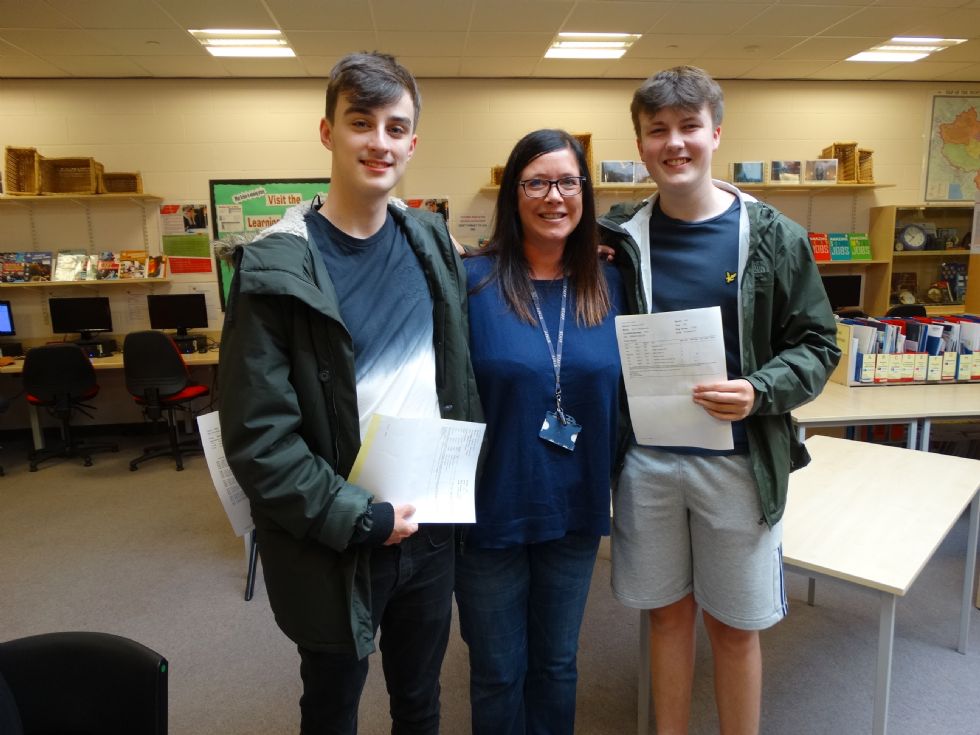 There were especially strong results from the school's Science faculty. Both Chemistry and Physics saw A*-B grades of over 70%. The long tradition of excellent results in Maths and Further Maths continued this year – all students on the Further Maths course achieved an A* or A. There was success too in the A Level English Language course with over half of the students achieving a B grade and all but one student achieving a C grade or above. Both History and Philosophy A Levels also saw strong results. The school's vocational courses also performed strongly with Science, Performing Arts and Sport achieving impressive levels of success. There were also excellent results for the first cohort of the EPQ course.
We are incredibly proud of all of our Sixth Formers' efforts but want to pay special congratulations to the following students for their outstanding results.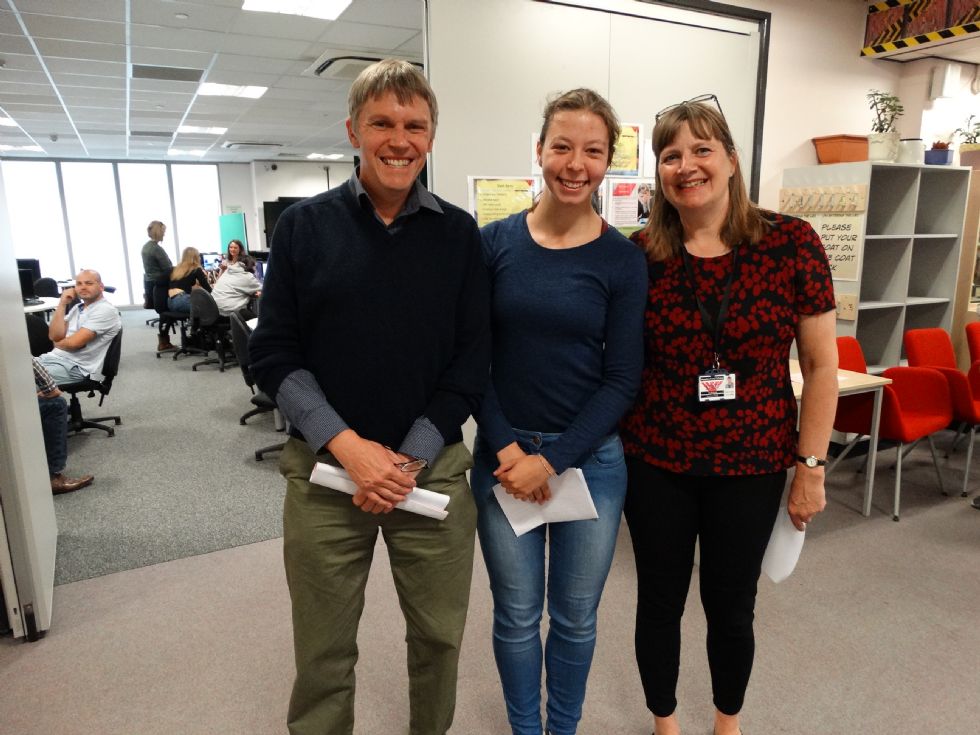 Amongst the cohort, there were a number of "firsts":
Maddie Swannack is the school's first successful applicant for Medicine – she will be studying at the University of Leicester – after achieving the excellent grades of AABA*. Rebecca Samuels is the school's first successful applicant to Cambridge gaining a place at Trinity Hall to study Law from September 2018 with A*AAA* grades. Jessica Smith has achieved another first – the first Meadowhead student to attend the University of St Andrews with A*AACA* grades. Curtis Unwin is the school's first successful applicant to Nestle's very competitive degree level apprenticeship programme and achieved AAB grades. Francesca Smith is the school's first occupational therapist – heading to the University of Derby – with two distinction-starred grades.
Also achieving an impressive level of success were:
Conor McDermott achieved A* in history along with three other A grades and is heading to the University of Nottingham to study Law. Noah Knox – who studied an impressive five A Levels – achieved A*AAAB and is heading to Durham University to study Physics. Noah Plattonachieved the excellent feat of A* in both Maths and Further Maths and will be studying Maths at Warwick. James Hall and Charlie Wade both achieved A* in Maths alongside a pair of A grades and are heading to the Universities of Bristol and Sheffield respectively. Louisa Mckenna A* in Maths has led to a place on the University of Sheffield's Maths course. Chloe Scothorne's AA and Distinction* grades mean she will also be heading to the University of Sheffield to study Psychology.
Kate Bottomley achieved a clean sweep of A grades in Biology, Chemistry and Maths is heading to study Biomedical Sciences at the University of York. Shivani Kotak achieved a similar clean sweep in Biology, Chemistry and Spanish and is to take a gap year before applying to medical school. Calum Holloway also achieved a set of three A grades is heading to the University of Sheffield to study Engineering. Student President, Ellie Day, is heading to the University of Cardiff to study Pharmacy with ABB.
We wish all students all the best for the future and look forward to welcoming them back into school for the presentation of their A Level certificates in December 2017.
2017 A LEVEL SUBJECTS - summary of results
Subject

Meadowhead 2017

Entries

A*-B

A*-C

A*-E

Art

3

33.3

66.7

100

Art Textiles

6

0

100

100

Biology

26

42.3

61.5

92.3

Business Studies

17

29.4

47.1

82.4

Chemistry

18

72.2

83.3

100

Eng Literature

28

28.6

64.3

100

Eng Lang

25

56

96

100

Ethics & Philosophy

24

45.8

83.3

91.7

French

2

0

0

100

Further Maths

3

100

100

100

Geography

8

25

50

100

History

21

42.9

81

100

ICT

26

7.7

26.9

96.2

Maths

30

60

60

93.3

Physics

10

70

70

100

Product Design

12

25

50

91.7

Psychology

34

17.6

35.3

79.4

Sociology

20

45

95

95

Spanish

5

60

80

100

Sports Studies

6

16.7

83.3

100
A-Level

2017

All

(A-Level, EPQ, Vocational)

2017

A-Level

2016

All

(A-Level + Vocational)

2016

Number of 16-18 students at the end of A level study

121

123

62

62

Number of full-time equivalent students at the end
of A level study

121

123

56

56

% of students at the end of A level study achieving at least 3 A levels at A*-E

62

86.2

70.5

87.1

% of students at the end of A level study achieving at least 2 A levels at A*-E

85.1

27.6

95.1

100

% of students at the end of A level study achieving at least 1 A level at A*-E

97.5

100

100

100

% of students at the end of A level study achieving grades AAB or higher in at least 2 facilitating subjects

10.8

10.8

10.2

10.2
2017 BTEC SUBJECTS
Subject

2017

Entries

D*

D

M

P

Business

16

56.3

31.3

12.5

0

Performing Arts

4

100

0

0

0

Science

16

93.8

6.3

0

0

Sport

17

52.9

29.4

17.7

0