Results 2015
A Level Results Day 2015
Thursday 13th August saw Meadowhead Sixth Formers head in to school to collect their A Level results. Students nervously opened their envelopes and then, at 8am, were able to log-on to the UCAS application system to confirm university places. Teachers, members of the Sixth Form team and the school's specialist careers adviser, Cerys Evans, were on hand to provide invaluable help and advice.
Meadowhead's overall results were excellent – with over 70% of entrants achieving A*- C grades, and over two-thirds of students achieving or exceeding challenging personal targets. Perhaps most impressively, every single one of the students who began their A Level course in September completed in the following July. The results are a testament to the success of Meadowhead's distinctive Sixth Form which features ambitious, small group teaching, and warm and supportive pastoral care.
There were especially strong results from the school's renowned Art Textiles course with over half of the students achieving an A or an A*. In French 80% of students achieved a B grade or above, while in English Literature all students achieved at least a C. In History, over 80% of students achieved a C grade or above, while in Sport two-thirds of students achieved the highest possible award of distinction.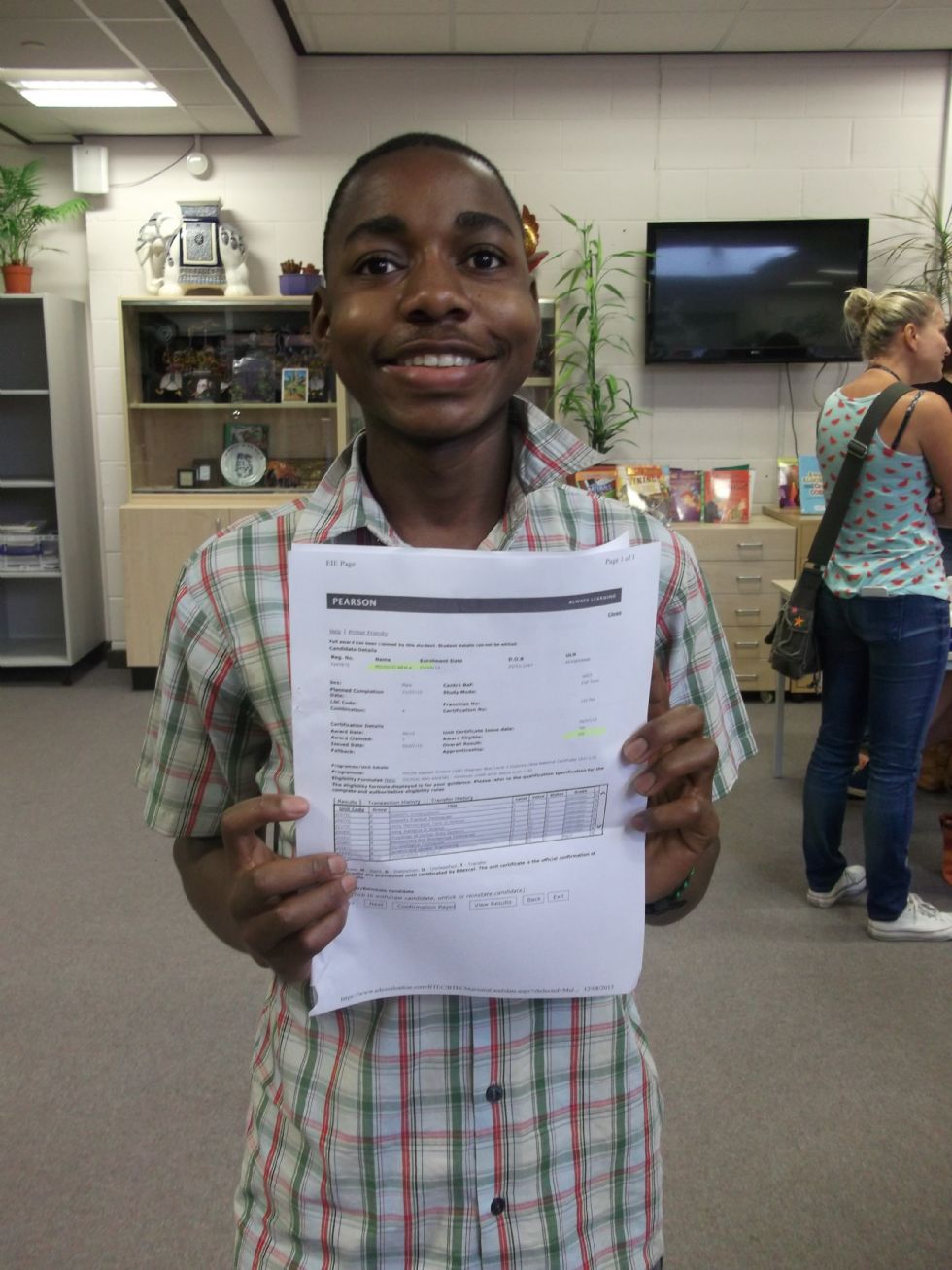 We are incredibly proud of all of our Sixth Formers' efforts but want to pay special congratulations to the following students for their outstanding results:
Elliot Hague who achieved a clean sweep of A grades and will be studying Law at York University. Daniel Setterington, who achieved an impressive A* in History, is also heading to York University to study a combined honours in history and philosophy. Thomas Champion with A grades in both History and Geography will be studying History and Politics at Sheffield.
Christiana Mckenna, whose outstanding corset design had impressed attendees of the A Level exhibition, achieved a well-deserved A* in Art Textiles. She will be heading to Birmingham City University to study fashion. She will joined there by Katie Turton, who also achieved an A*, who will begin a course in textile design.
James Neal achieved the highly sought after A* grade in Mathematics and is hoping to become an accountant. Alex Williams won a place on the highly-competitive Physiotherapy course at Sheffield Hallam University, while Libby Dyson will study combined History and Philosophy at University of Sheffield. Both achieved straight B grades alongside an outstanding distinction starred grade in BTEC Sport.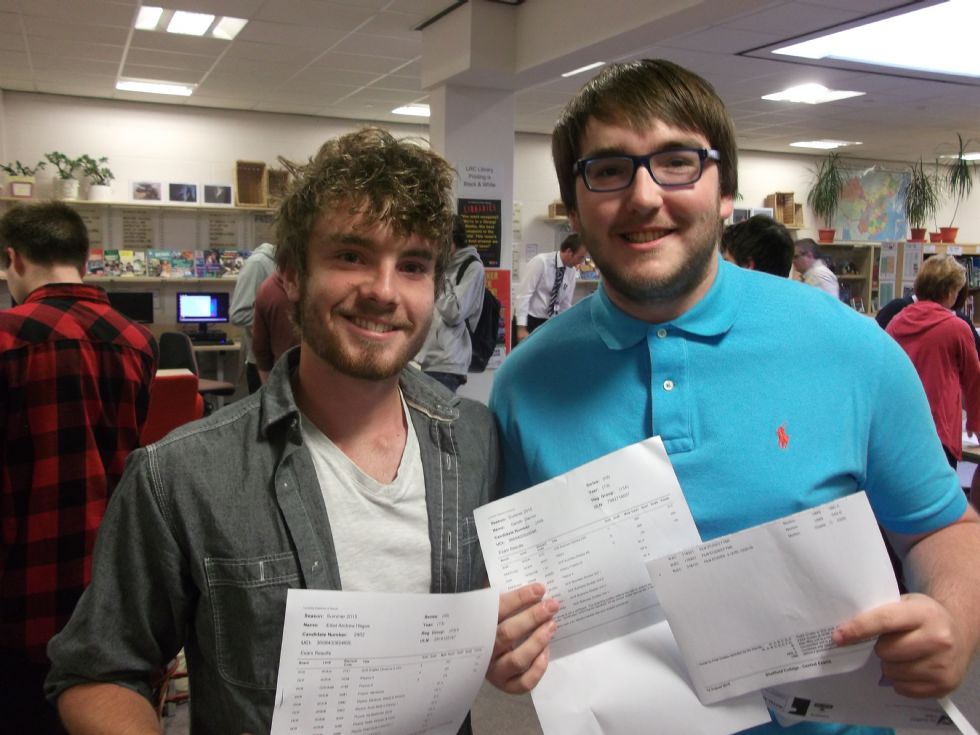 We wish all students all the best for the future and look forward to welcoming them back into school for the presentation of their A Level certificates in December 2015.
A-level Results 2015
The table below shows the final A-level results for subjects taught at Meadowhead School. Overall the students achieved a 97.9% pass rate.
| | | | |
| --- | --- | --- | --- |
| Qualification | A*-B% | A*-C% | A*-E % |
| Art Textiles | 77.8 | 100 | 100 |
| Biology | 22.2 | 77.8 | 100 |
| Chemistry | 0 | 50 | 100 |
| Eng Literature | 47.1 | 88.2 | 100 |
| Eng Lang | 25.9 | 70.4 | 100 |
| Ethics & Philosophy | 61.5 | 76.9 | 100 |
| French | 80 | 100 | 100 |
| Further Maths | 0 | 33.3 | 100 |
| Geography | 28.6 | 57.1 | 92.9 |
| German | 0 | 0 | 100 |
| History | 36 | 84 | 100 |
| ICT | 18.8 | 31.3 | 100 |
| Maths | 44.4 | 55.6 | 100 |
| Physics | 14.3 | 57.7 | 100 |
| Psychology | 0 | 75 | 100 |
| Sociology | 57.1 | 71.4 | 100 |
| Spanish | 16.7 | 50 | 100 |
Percentage

2015

2014

Students achieving 2+ A-level passes

98.6

89

Students achieving 3+ A-level passes

84.5

74