Resources for Students
In this section we have gathered some resources which have been created and made available from mental health charities and the NHS. If you would like any of these resources printing please let your key worker or year team know so we can get these out to you.
Click on each thumbnail to open the document or download from the foot of the page
Action for Happiness Calendar - find a new calendar each month with daily actions to try.
You can find other language versions on their website too.
8 ways to cope with change

Decision Tree -

problems or worries

Benefits of a good

night's sleep

Top tips for feeling good

Worried about going
to school

Defeating boredom activity menu

How to manage and reduce stress

Reasons why breakfast
is important

Mindful Colouring - a simple &
fun way to reduce the stress
in your life

Mindful colouring -
more patterns and a quick
guide to how it helps

How to manage worry

Top tips during Covid-19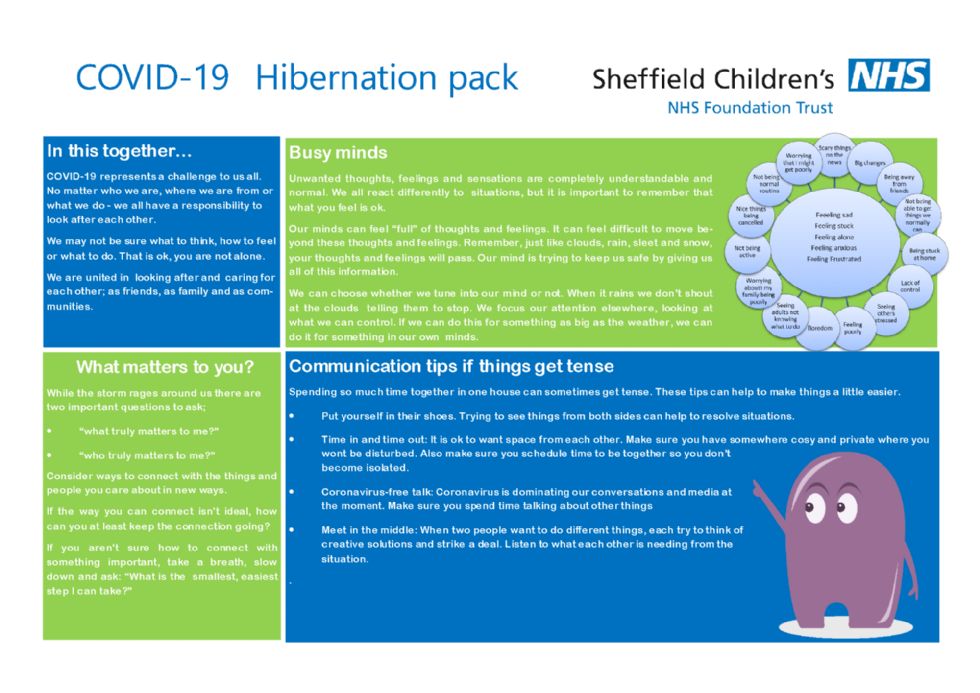 NHS advice pack COVID-19