Resources for Parents
Child Mental Health & Wellbeing - 10 Top Tips for Parents
For a text version of the 10 tips mentioned in the video, please visit
Tips for Supporting Children in Dealing with Grief
A free guide on supporting children in dealing with grief, in collaboration with The National College, published in response to the death of Her Majesty Queen Elizabeth II
It's important that trusted adults feel able to help children and young people cope with grief –particularly at the moment, when we are mourning the loss of a public figure who was cherished by so many. Children are seeing bereavement and sadness being featured heavily the national news and in their favourite online spaces, and hearing it being talked about extensively among families and in the community. How can we help them in processing grief healthily at this potentially upsetting time?
In the guide, you'll find tips such as understanding what grief is, encouraging coping strategies and reaching out for support.
(pdf version here)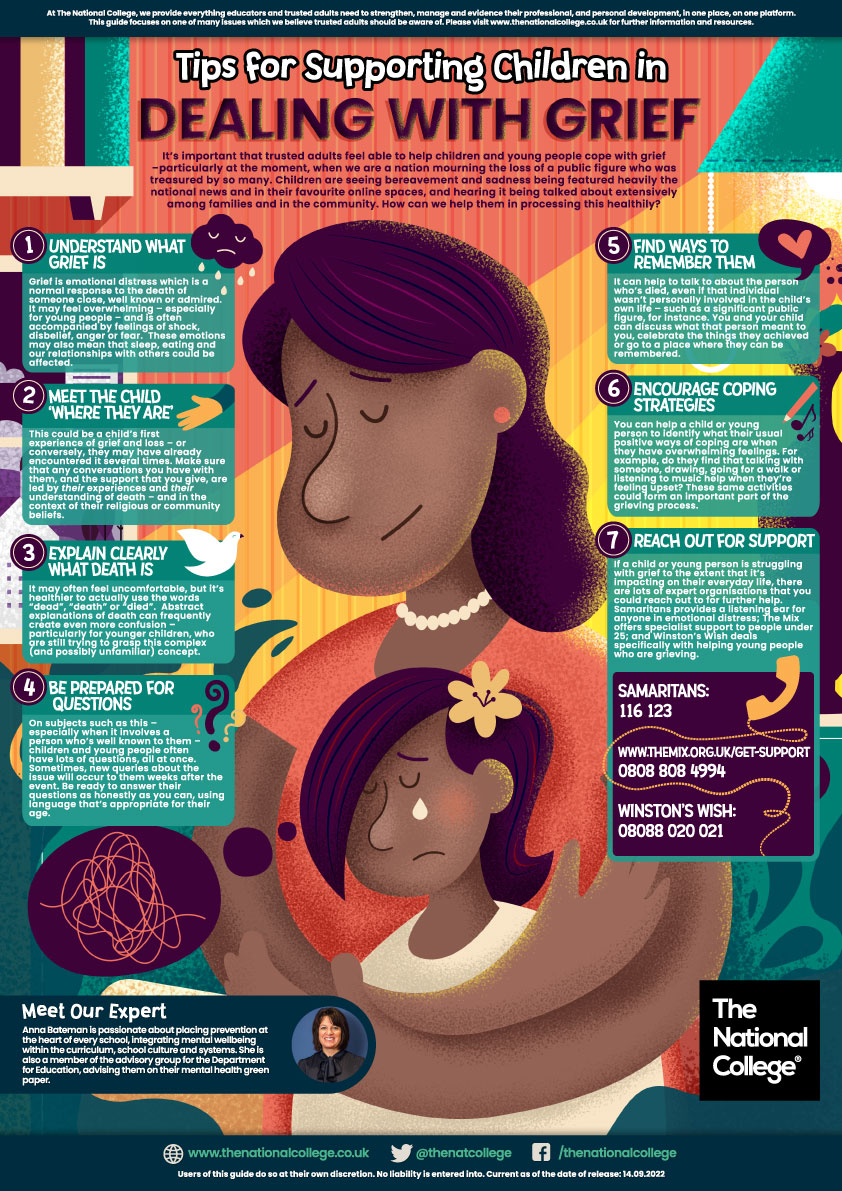 Teen Mental Health - A Guide for Parents
A guide from MyTutor about teen mental health, with useful tips and advice for parents to help their teens overcome body image issues, academic anxiety, peer pressure and cyberbullying, and links to other important mental health resources.
https://www.mytutor.co.uk/blog/teen-mental-health-a-guide-for-parents/
Sadly, due to the months in lockdown, school closure and cancelled social events, and more hours spent on social media has meant teens are more vulnerable to cyberbullying, body dissatisfaction, and other mental health issues. We feel this blog offers some valuable suggestions for what parents can do to help.