Ready, Steady, Go
Thanks to another successful ERASMUS+ bid between Meadowhead School and our partner schools in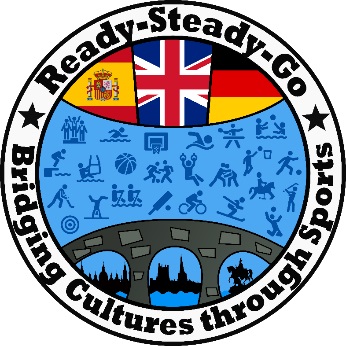 Germany and Spain, we were able to welcome 16 excited Y9 students and their two teachers, Frau Caesar and Frau Poertzgen from the Gymnasium auf der Karthause for a week long exchange programme (26/2-4/3/2020)
READY STEADY GO – Bridging languages through sports, is a 2 year, European funded project between our school and our long established partner schools in Zaragoza, (Spain), and Koblenz (Germany), comprising 3 core aims:
1 : To improve language skills of students aged 13-18, and to encourage uptake of MFL study at Further/Higher Education level.
2 : To allow disadvantaged students to participate in exchanges and travel abroad
Abroad in this fully funded project,
3 : To enrich foreign language teaching and learning, and intercultural education through a new collaborative project focused on European sports.
In line with our project theme, we started our sports activities straight away on the first evening, when first friendships were formed while ice skating at ICE Sheffield.
On the second day, our German visitors were welcomed into the school, where they went to lessons and were introduced to the rules and insights of a variety of sports loved by their exchange partners.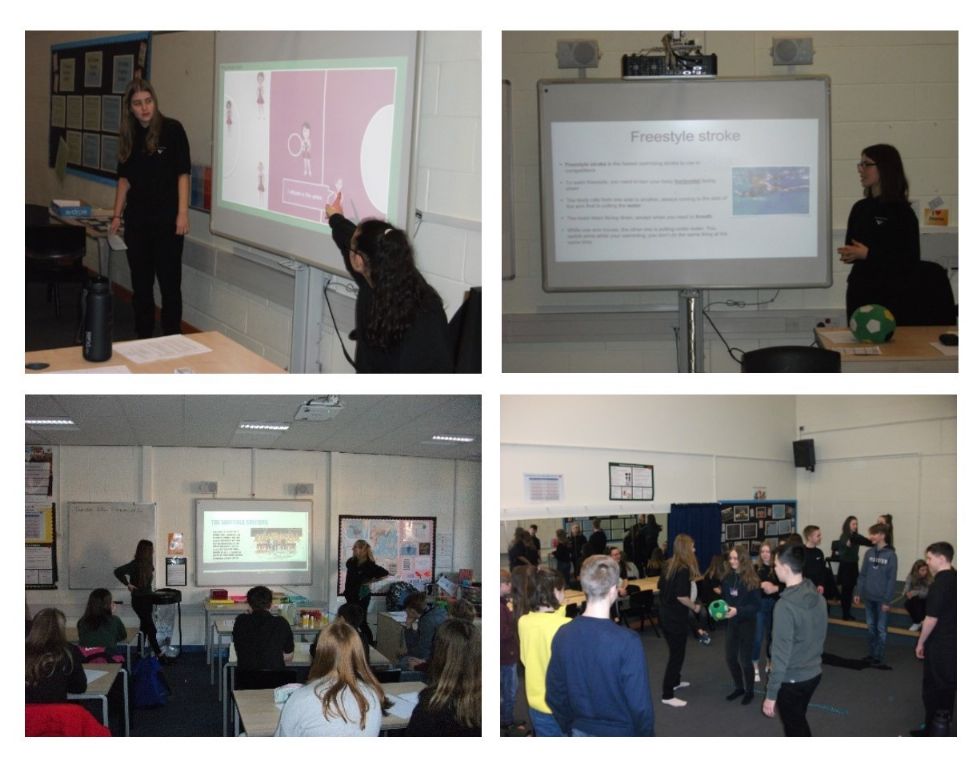 After a successful trial run under the fantastic coaching from Alex W. and Eve, we were able to play several rounds of netball outside. This is a very unknown sport in Germany and the students did very well learning some of the basic rules so quickly.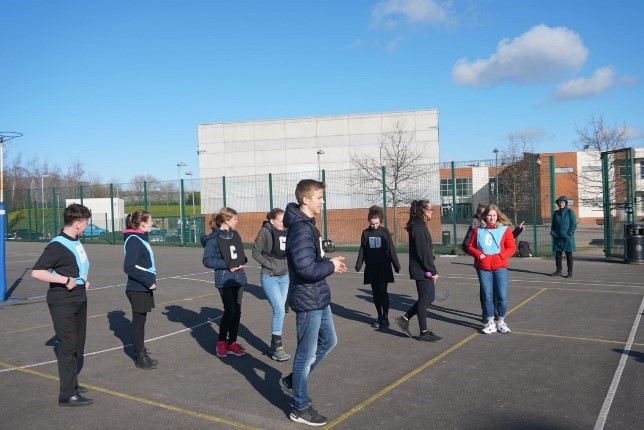 On Friday, the German students explored Sheffield town centre with the cathedral and Weston Park museum.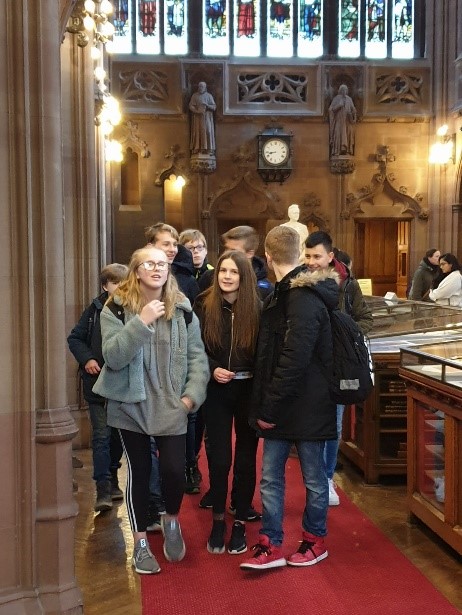 In the evening, as well as Saturday and Sunday, the host families provided a varied programme of activities including climbing, trampoline jumping, board games, walking, and excursions to York, the Butterfly House, Yorkshire Sculpture Park or London. On Saturday evening, we all attended the ice hockey match between Sheffield Steelers and Fife Flyers. Everyone loved the experience and the amazing atmosphere, not least because the Steelers won 8:2!
Monday continued in the name of sport as we enjoyed a joint trip to Manchester, where we explored the football museum. Students and teachers got involved in the many interactive activities and were amazed by the many items on display.
We also enjoyed time in the Science Museum and the beautiful John Rylands library.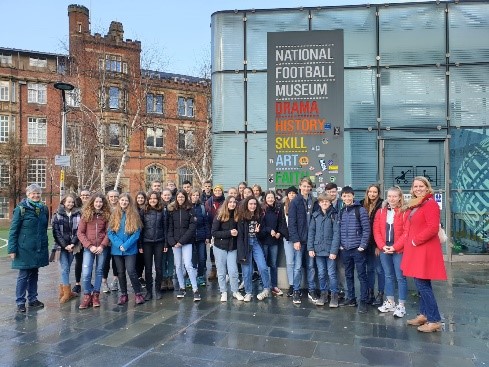 Tuesday came too soon, and after lessons for our students and an adventurous walk from Bakewell to Chatsworth for the German students, we all welcomed the afternoon tea at the Double Tree Hilton, which served as a great opportunity to thank everyone for the fantastic week, hand out certificates and watch a few dance moves.
A few tears were shed on Wednesday morning before our visitors had to make their journey back.
It was, once again, a fantastic opportunity for our students and their families to experience this intercultural exchange funded by ERASMUS+ and we are looking forward to our return visit in the future.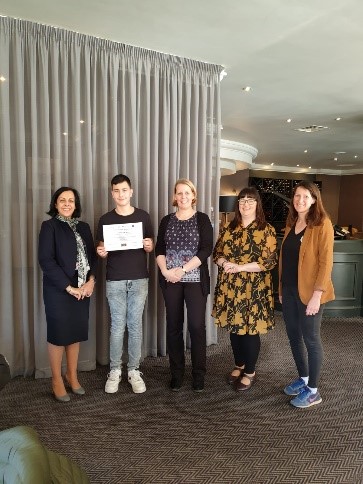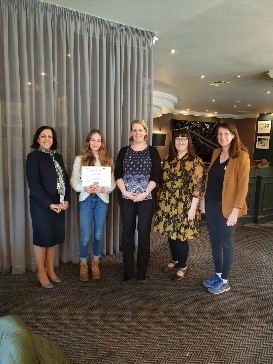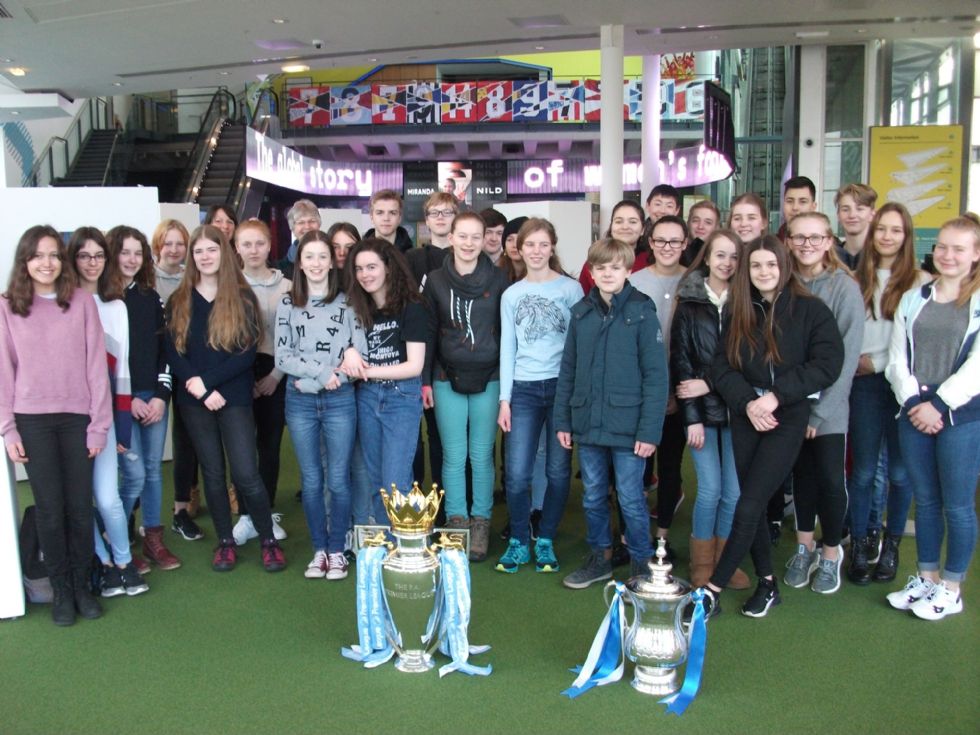 Ready, Steady, Go Erasmus + exchange 21-28 April 2022
With the aim of the project being to promote sports that would be unfamiliar to the Spanish group and to give them a taste of British sporting activities and cultural highlights of the region, many events were planned successfully and the pupils enjoyed the wide range of activities during their stay in Sheffield. Spanish pupils experienced a trip to Ice Sheffield and enjoyed the Ice skating, Hollywood bowl and a tennis lesson in Graves leisure centre. The highlight was a trip to Old Trafford in Manchester in which the pupils experienced a tour of the stadium and museum and a learning experience about Manchester United. Pupils thoroughly enjoyed this day. Cultural experiences included visits to Chatsworth and Bakewell. They experienced an afternoon tea at the local hotel which they have not experienced before and enjoyed very much.
The main focus of the exchange, however, was the presentation afternoon. English students had prepared presentations in groups about sports which are known in the UK like Netball, Rugby, Curling and Rounders. The aim was to educate the Spanish students about the sport, the rules, the equipment, the history and the popularity of the sport. This was a very successful afternoon and the Spanish students commented on how much they had learned about these sports. This will be reciprocated when we go to Spain and our students will learn about lesser known Spanish sports.
Our students thoroughly enjoyed hosting the Spanish students and cannot wait to go to Zaragoza on the return visit.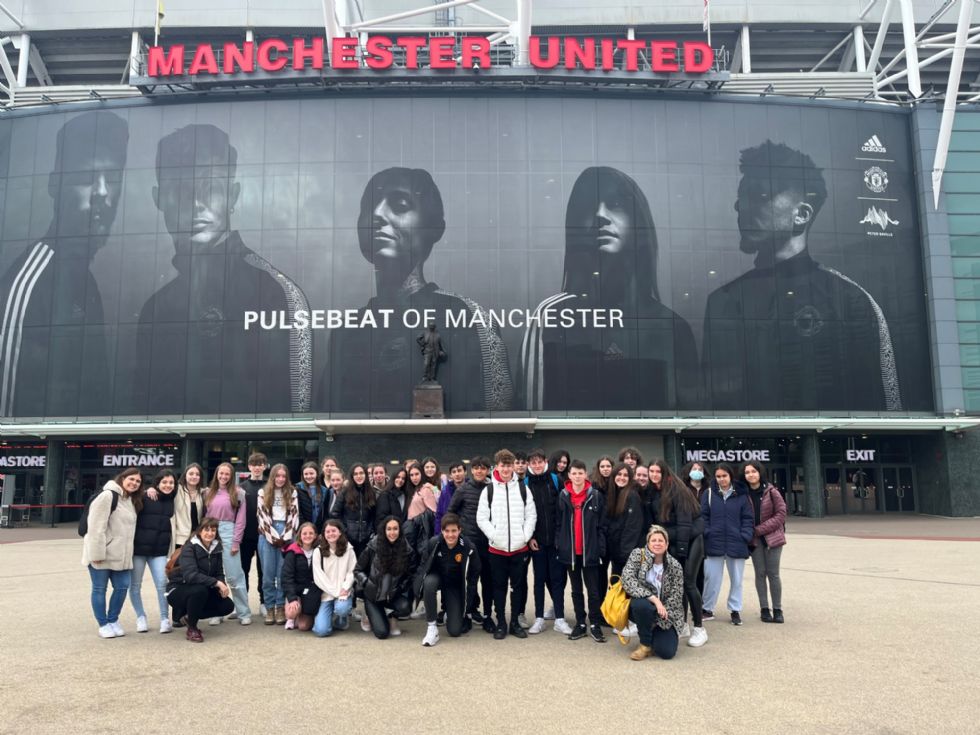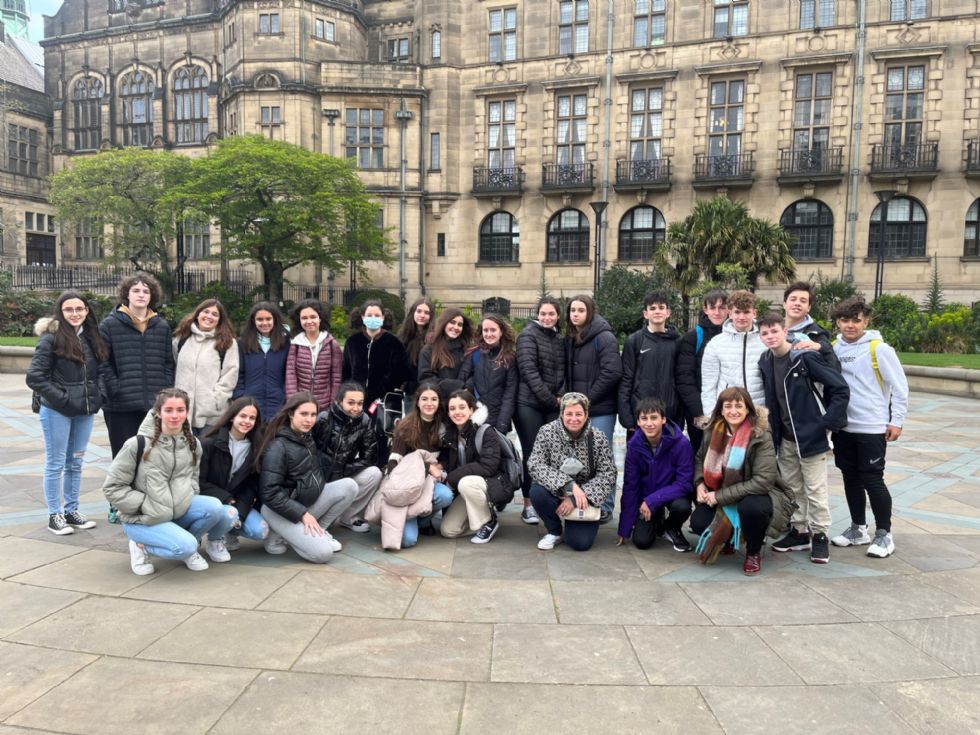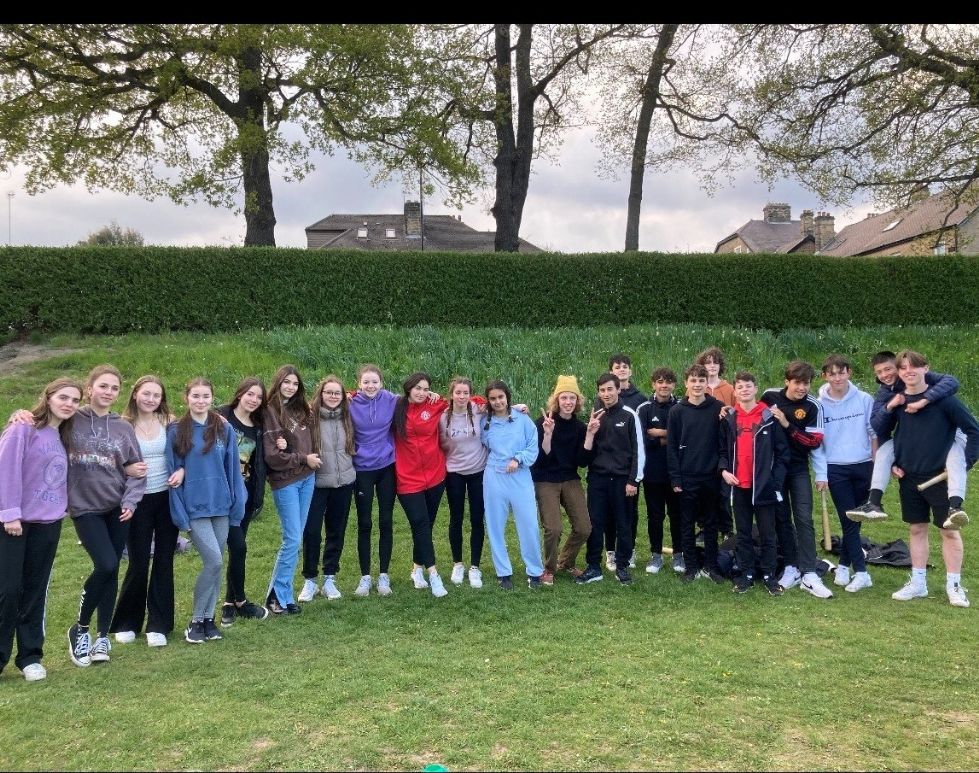 German Exchange - July 2022
After a Covid-enforced delay, it gave us great pleasure to be able to run the German Exchange once again with our partner school 'Gymnasium auf der Karthause' in Koblenz, Germany.
The students from both schools had excitedly been keeping in touch with each other since they were partnered up in December, practising both their English and their German. Finally, after what seemed like an eternity, the German students arrived in Sheffield ready for their week of the sports themed exchange. During their time here they had a day in Sheffield, played golf, went hiking in the Peak District and had a day in our school observing lessons and noting differences between the two schools and school systems, as well as having a taster session in Cricket led by Mr Tyas. The highlights for our students were the joint activities where the German and English students went to Ninja Warrior, had a joint cultural excursion to Manchester, where we had a tour of Manchester United's ground, Old Trafford and visited the Science and Industry Museum. We celebrated the end of the English leg with a traditional English afternoon tea in a hotel.
Less than a week had passed before we had to pack our cases and fly to Germany for the return leg. When we arrived, the German Exchange partners and families were excitedly waiting at the railway station ready to carry on where we had left off in England. In Germany we also visited lessons in their school, had a fencing lesson, went to a trampolining park and also went Stand Up Paddleboarding on the river Moselle. The students particularly enjoyed the joint trip on the train to Cologne where we saw the cathedral, had a guided tour of the sports museum and went to the top of the Kölntriangle for a panoramic view of the city. We finished our stay there with a day at the local outdoor swimming pool, having a farewell picnic with the Exchange partners.
An Exchange would never be possible without the willingness of students to push themselves to step out of their comfort zone and try new things. Our students were amazing, both in England and in Germany, and did not shy away from any challenge or opportunity. It was a pleasure to be involved with such a great group of young people. I would like to give a big thank you to Ms Campbell for giving up her time to accompany the students in Germany, but also to all the parents who opened their homes and provided care to a German student for a week, it really was appreciated.