Reading for Pleasure
"Books say: She did this because..... Life says: She did this. Books are where things are explained to you; life is where things aren't. I'm not surprised some people prefer books. Books make sense of life. The only problem is that the lives they make sense of are other people's lives, never your own."

Flaubert's Parrot by John Barnes, Man Booker Prize Winner
At Meadowhead School we strongly believe in the value of Reading for Pleasure and actively promote a reading culture where it is Cool to be Caught Reading!
As part of our drive to improve literacy, we have Reading Time every Thursday and Friday morning for Year 7, Year 8 and Year 9. As well as being a hugely enjoyable experience, being a regular reader has been scientifically proven to have many academic benefits. Reading enhances vocabulary, improves the ability to communicate and broadens a person's depth of cultural, historical and social knowledge. Reading also develops other generic interpersonal skills like the ability to empathise. There is a direct correlation with regular readers and achieving success.
Students are supported in finding books that will be both challenging and enjoyable, and we have an excellent library with a very wide range of books, including the very latest and best in young adult fiction.
Some readers in Y7 will also be paired with a Reading Mentor to develop their reading skills and further their enjoyment of reading.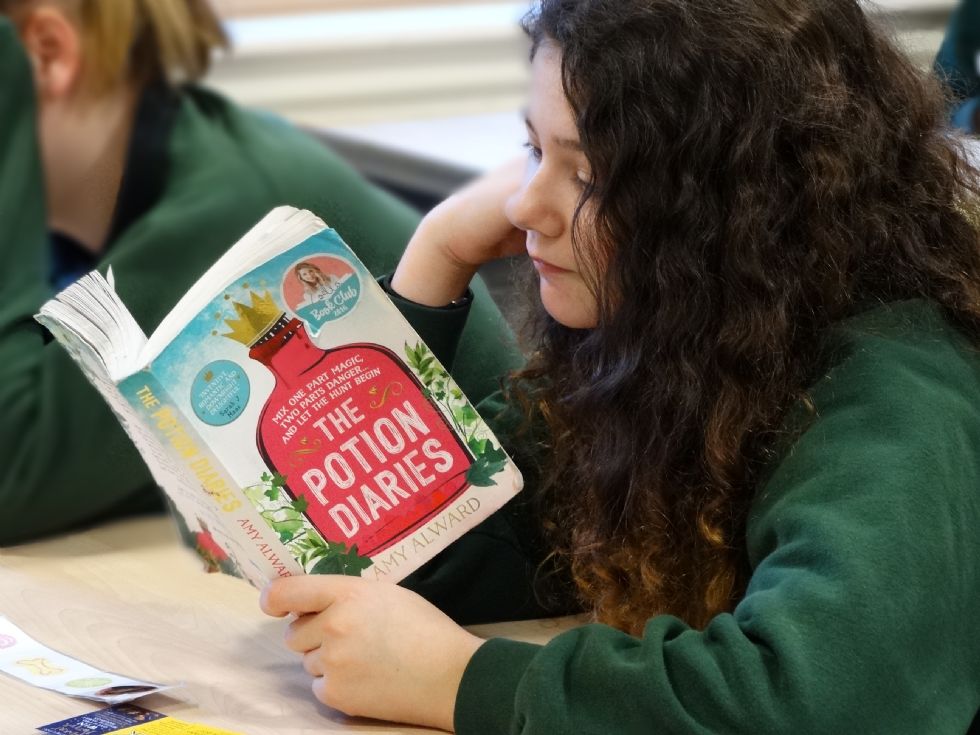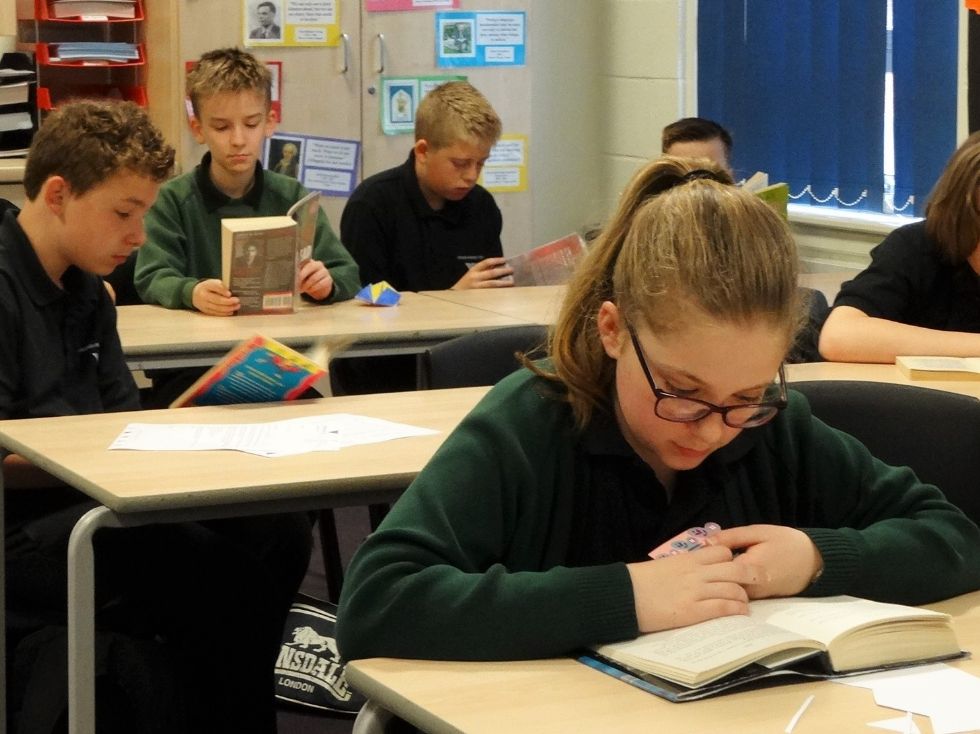 Books hold a whole world of knowledge and imagination which in turn stimulate our curiosity and our creativity. We can escape to other worlds, times and places. We can visit other lives and develop our understanding of complex emotions.
We celebrate reading throughout the year and also hold special events including author visits, Readathon and World Book Day celebrations. We are part of the BookBuzz reading programme from Booktrust which enables our students in Year 7 to choose a free book in September.
"The more that you read, the more things you will know. The more that you learn, the more places you'll go."
- Dr. Seuss