Project Runway 2014
The purpose of the brief was to transform a Sainsbury's man's 18" white shirt into a garment 'fit for the catwalk'. Year 9 students (age 13/14 ), most of whom are continuing to study Textile Design to GCSE and hopefully A level, completed the brief, assisted by our AS Textile Design students. This culminated in a Fashion Show in June 2014.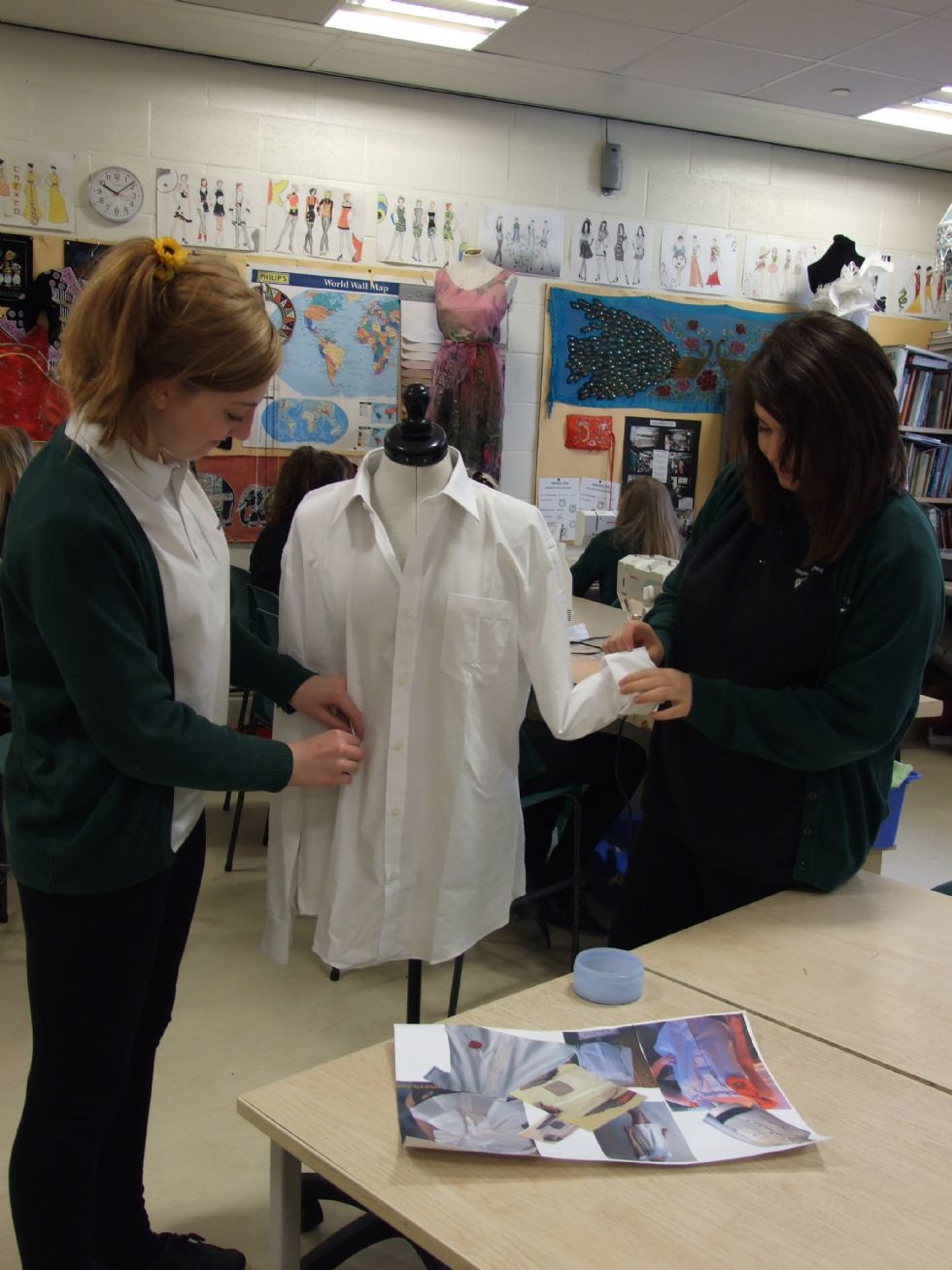 This year we were fortunate to be sponsored by Sainsbury's who have provided us with the shirts and Sam Graves, Dronfield Store Manager, was one of our judges.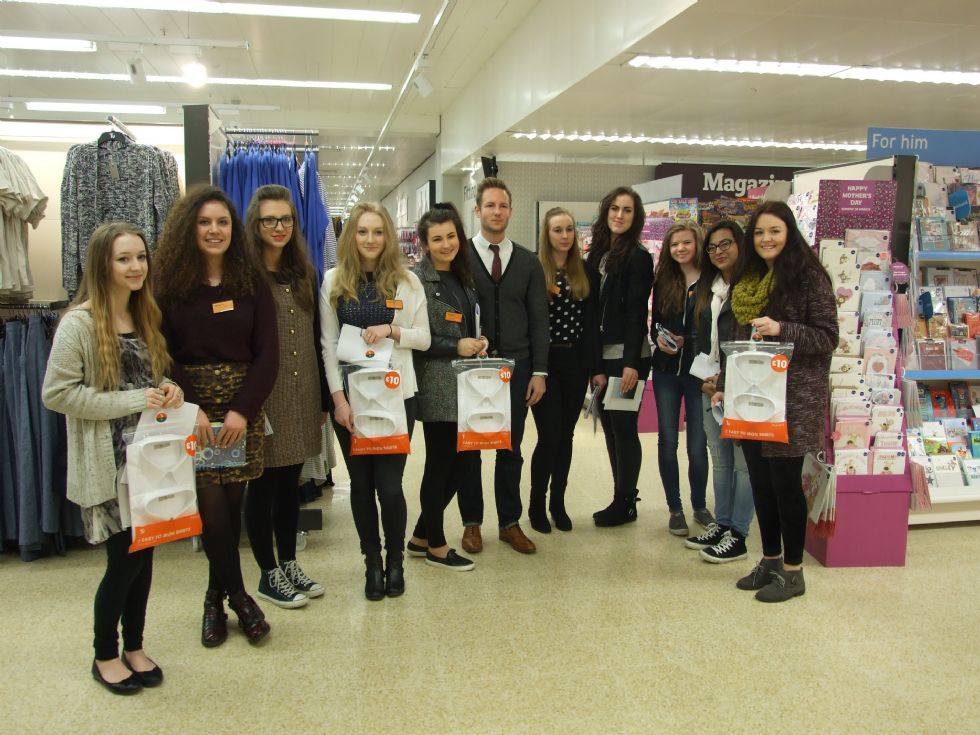 Meadowhall gift vouchers were awarded to the best designers in each class and certificates were given for highly commended work and effort. We thank both Sainsbury's and Yorkshire Bank who attended the catwalk show, judged the shirts and funded the prizes.
A display of the Project Runway Shirts can be seen in Sainsbury's in Dronfield during October 2014.