PE After School Sports
Autumn 2022
•3-4pm
•All clubs are open to boys and girls.
•Sports clothing must be worn.
•Changing rooms will be available for you to change in.
•All clubs are dependent on fixtures being run by staff
Parents wishing to watch sports fixtures after school
We welcome parents (Home and Away) who would like to watch and support our after school sports fixtures. For safeguarding reasons, you must enter through our main school reception and an escort will be provided to take you to the sports fields.
Once the game has finished, a member of the PE staff will show you off site via the sports corridor exit door.
Please note: we are not allowing any student supporters - home or away.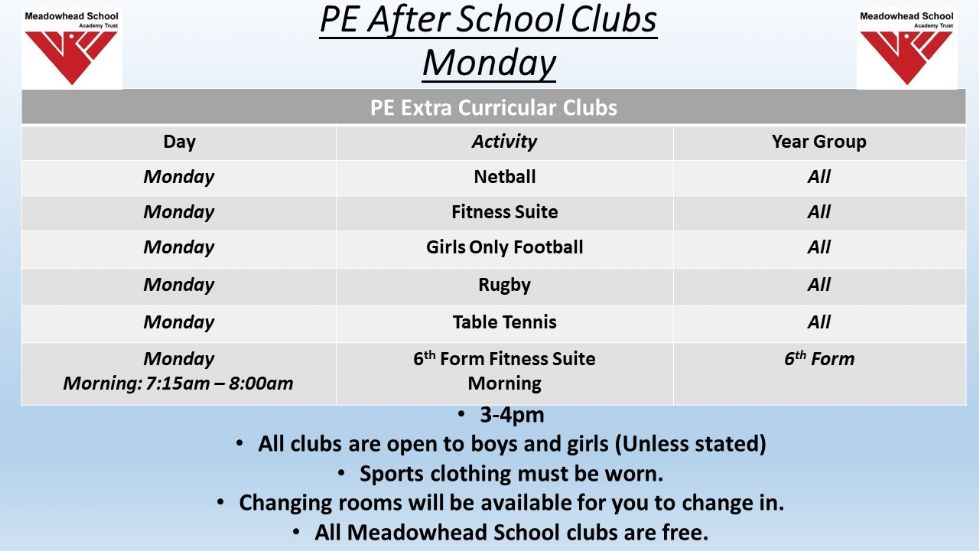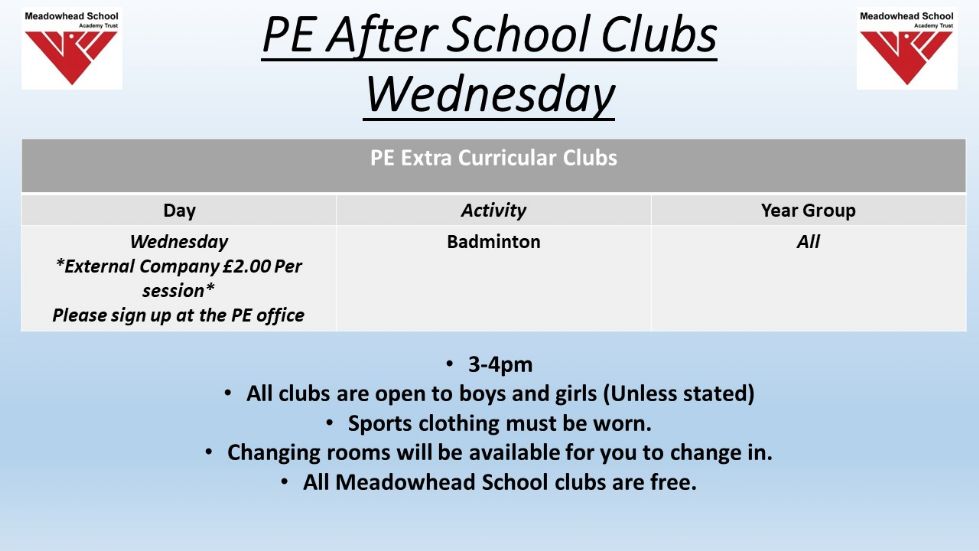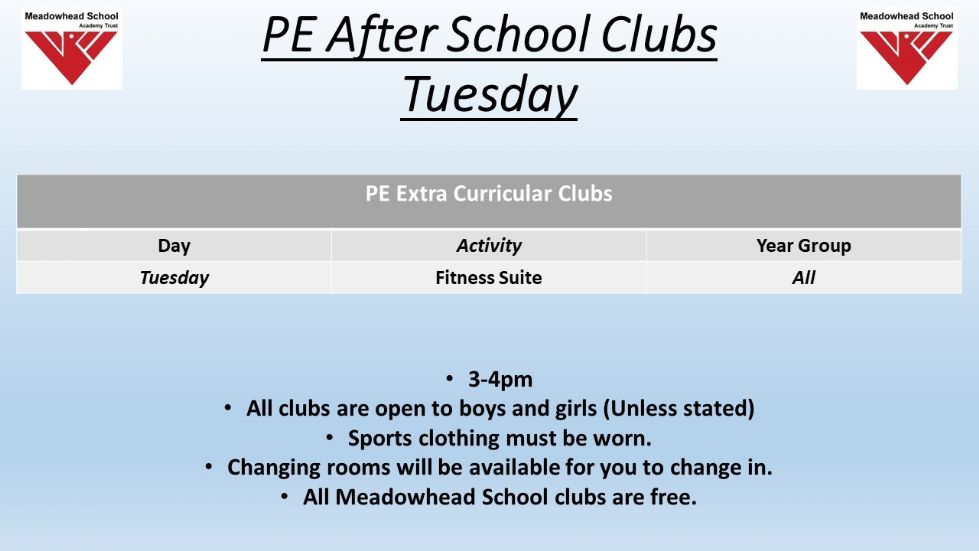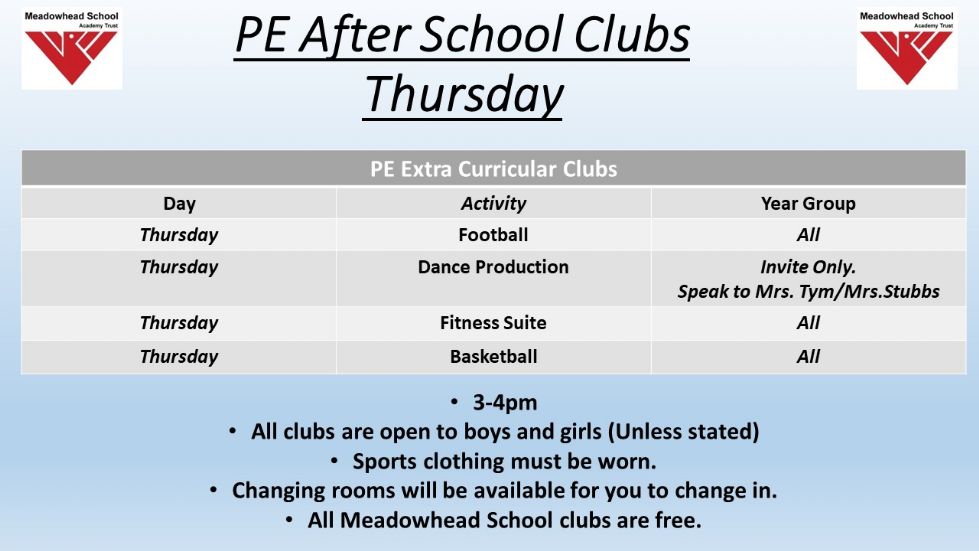 PE Extra Curricular Clubs - Monday

Day

Activity

Year Group

Monday

Netball

All

Monday

Fitness Suite

All

Monday

Girls Only Football

All

Monday

Rugby

All

Monday

Morning: 7:15am – 8:00am

6th Form Fitness Suite

Morning

6th Form
PE Extra Curricular Clubs - Tuesday

Day

Activity

Year Group

Tuesday

Fitness Suite

All

Tuesday

Table Tennis

All
PE Extra Curricular Clubs - Wednesday

Day

Activity

Year Group

Wednesday

*External Company £2.00 Per session*

Please sign up at the PE office

Badminton

All
PE Extra Curricular Clubs - Thursday

Day

Activity

Year Group

Thursday

Football

All

Thursday

Dance Production

Invite Only.

Speak to Mrs. Tym/Mrs.Stubbs

Thursday

Fitness Suite

All

Thursday
Basketball
All
PE Extra Curricular Clubs - Friday

Day

Activity

Year Group

Friday

Fitness Suite

Y9+

Friday

Morning: 7:15am – 8:00am

6th Form Fitness Suite

6th Form