Next Steps
We held our Y12 Next Steps evening at the end of May 2021, where we gave information and support regarding students' options after sixth form. There were presentations from Cerys Evans (Careers Advisor) and Richard Beigel (Head of Year), and opportunities for parents to ask questions to the above staff as well as Mrs Burdekin (Head of Sixth Form).
A recording of the live event is below, together with some videos and other supporting information.
Partner Universities
Applying for Medicine
Art Foundation
The Personal Statement (University of Manchester)
How to Apply guides from UCAS
HeppSY - is university-level education
still worth it post-Covid-19?
Parents, carers and supporters are invited to this ONLINE information session on Thursday 17 June 2021
17:00 - 17:45
UK University & Apprenticeship Search Virtual Fair
The UK University & Apprenticeship Search Virtual Fair is taking place on Wednesday 16th June from 12 - 6pm. Students, teachers and parents can register for their free place here.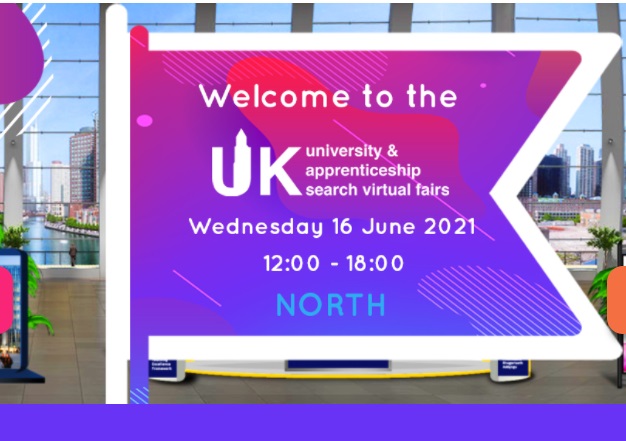 This free event for students in Years 13, 12, 11 and 10, will feature a vast range of exhibitors and vital webinars. Exhibitors will include the universities' of Warwick, Liverpool, Sheffield, York, Birmingham, Nottingham, Newcastle, Manchester Met, Lancaster, Exeter, Bradford, Queen Mary, Bristol, Cardiff, Glasgow, Kent, Reading, UCLan, Derby, Southampton and Salford, as well as the National Apprenticeships Service. See our list of exhibitors and webinars at: https://ukunisearchnorth.vfairs.com/
UCAS/DISCOVERY WEEK 22 - 26 June 2021
UCAS has a week of inspiration, information and live events on the theme of 'Discover your future in three steps....'
1. Discover your options
2. Discover Universities and Employers
3. Discover how to apply and more
Full Details: UCAS/Discovery Week | Exhibition | UCAS