National Online Safety
Welcome to National Online Safety web page. This is a school resource dedicated to helping parents keep their children safe in the digital age.
The guides are designed to educate parents on the potential dangers that children may face when using social media and Internet connected devices.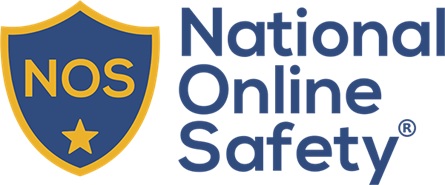 The guides cover all types of social media platforms and devices, including smartphones, tablets, and computers. They provide in-depth explanations of the risks associated with each platform, as well as strategies that parents can use to help their children stay safe online.
We understand that it can be challenging for parents to navigate the complex world of online safety. That's why NOS have designed their guides to be easy to understand and follow, with practical tips and advice that parents can implement right away.
Some of the topics covered in the guides include:
Cyberbullying: What it is, how to recognise it, and what to do if your child is a victim
Online predators: How to keep your child safe from people who may be seeking to harm them online
Privacy and security: How to protect your child's personal information and online identity
Inappropriate content: How to block or filter inappropriate content and protect your child from exposure to harmful material
We encourage parents to download the guides and read them carefully. They are an invaluable resource for anyone who wants to help their children stay safe online. If you have any questions or concerns, please don't hesitate to contact us.