Mental Health & Well-being
It is often so much easier to talk about our physical health - or lack of (remember your friend's anecdote about how he broke his arm?) than our mental health. It's time to change that and take the stigma out of something that affects us all, putting an end to people with mental health problems feeling isolated and ashamed.
The whole school took part in Time to Talk Day, a national event led by Time to Change, which encourages everyone to talk about mental health.

But it doesn't end with just one day - those conversations need to keep happening and we have created this area of the website to continue offering information for students and their families.
But what do we mean when we talk about Mental Health/Well-being?
People often jump straight to thinking about mental illness, but that is only part of the picture. We all have mental health – it is how we think about ourselves and those around us, how we feel and how we behave in different situations. It is also about how we handle stress, make choices and relate to others.
At times in our lives we can all face difficulties and challenges – being mentally healthy gives us the strength to cope positively.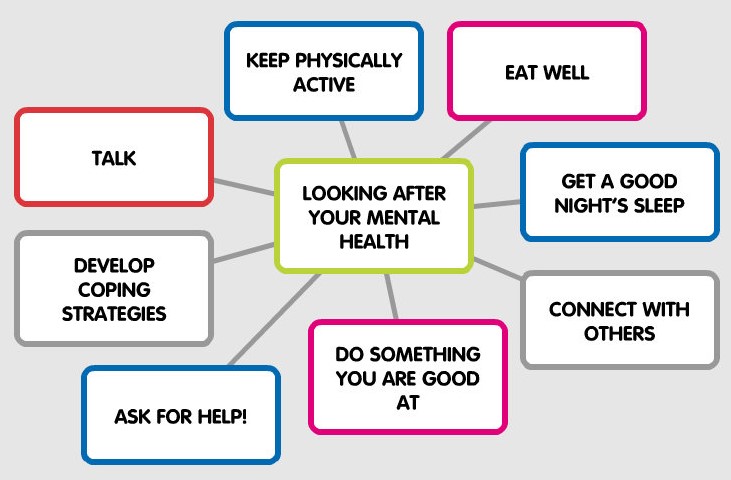 Top Tips for boosting our mental health:
Talk - share your feelings with friends and family - it doesn't have to be a big sit down conversation, let it develop as you do something together.
Keep physically active - get all those endorphins going in the brain which help us feel good
Eat well and regularly - this regulates your blood sugar levels which impacts on your mood and helps concentration - your brain needs nutrients too!
Get a good night's sleep – one of the hardest things to do sometimes – but here are some tips;
Leave your phone downstairs and get a traditional alarm clock
Get into a good routine
Practise some breathing and relaxation techniques
Connect with others and be sociable. Try volunteering - helping others can make you feel part of the community and make you feel good about your place in the world.
Do something you are good at ! Lose yourself in an activity or hobby - enjoying yourself can help beat stress and achieving something can really boost your self-esteem.
Develop some coping strategies for difficult/stressful situations - these will be personal to you, but could include writing lists, listening to music, repeating positive phrases to yourself, imagining a calm landscape. Know what works for you and practice them so they are ready at hand.
Ask for HELP! One of the bravest things we can do is ask for help, and there is no weakness or shame in doing so! One of the most important ways we can keep healthy mentally is to recognise when you aren't feeling good.
Please look at the link on the right for a bit more detail on some of these and other ways to Mental Well-being.
Giving help: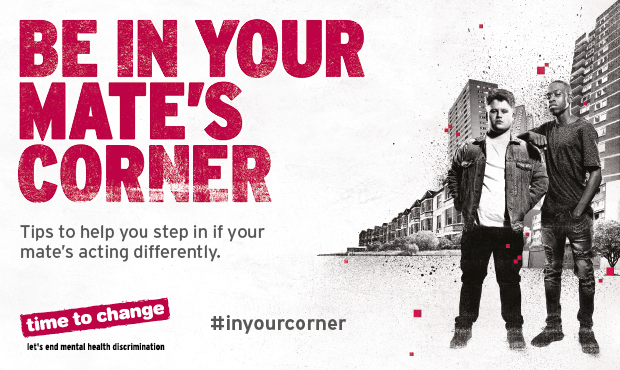 Please look at the menu links on the right which look at:
Where to get help for yourself - websites and books available.
Types of problems that can affect us.