Mental Health & Well-being
It is often so much easier to talk about our physical health - or lack of (remember your friend's anecdote about how he broke his arm?) than our mental health. It's time to change that and take the stigma out of something that affects us all, putting an end to people with mental health problems feeling isolated and ashamed.
The whole school took part in Time to Talk Day, a national event led by Time to Change, which encourages everyone to talk about mental health.

But it doesn't end with just one day - those conversations need to keep happening and we have created this area of the website to continue offering information for students and their families.
But what do we mean when we talk about Mental Health/Well-being?
People often jump straight to thinking about mental illness, but that is only part of the picture. We all have mental health – it is how we think about ourselves and those around us, how we feel and how we behave in different situations. It is also about how we handle stress, make choices and relate to others.
At times in our lives we can all face difficulties and challenges – being mentally healthy gives us the strength to cope positively.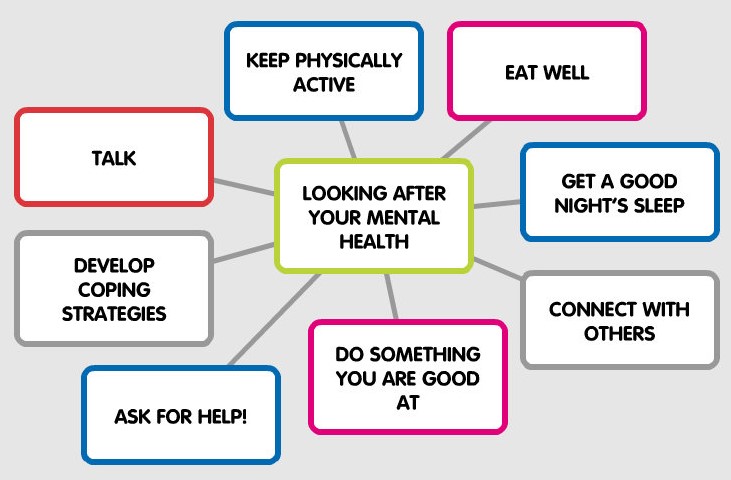 Please look at the menu links on the right with information on where to get help for yourself - and the types of problems that can affect us.
Giving help: