Meg Munn (MP 2001-2015)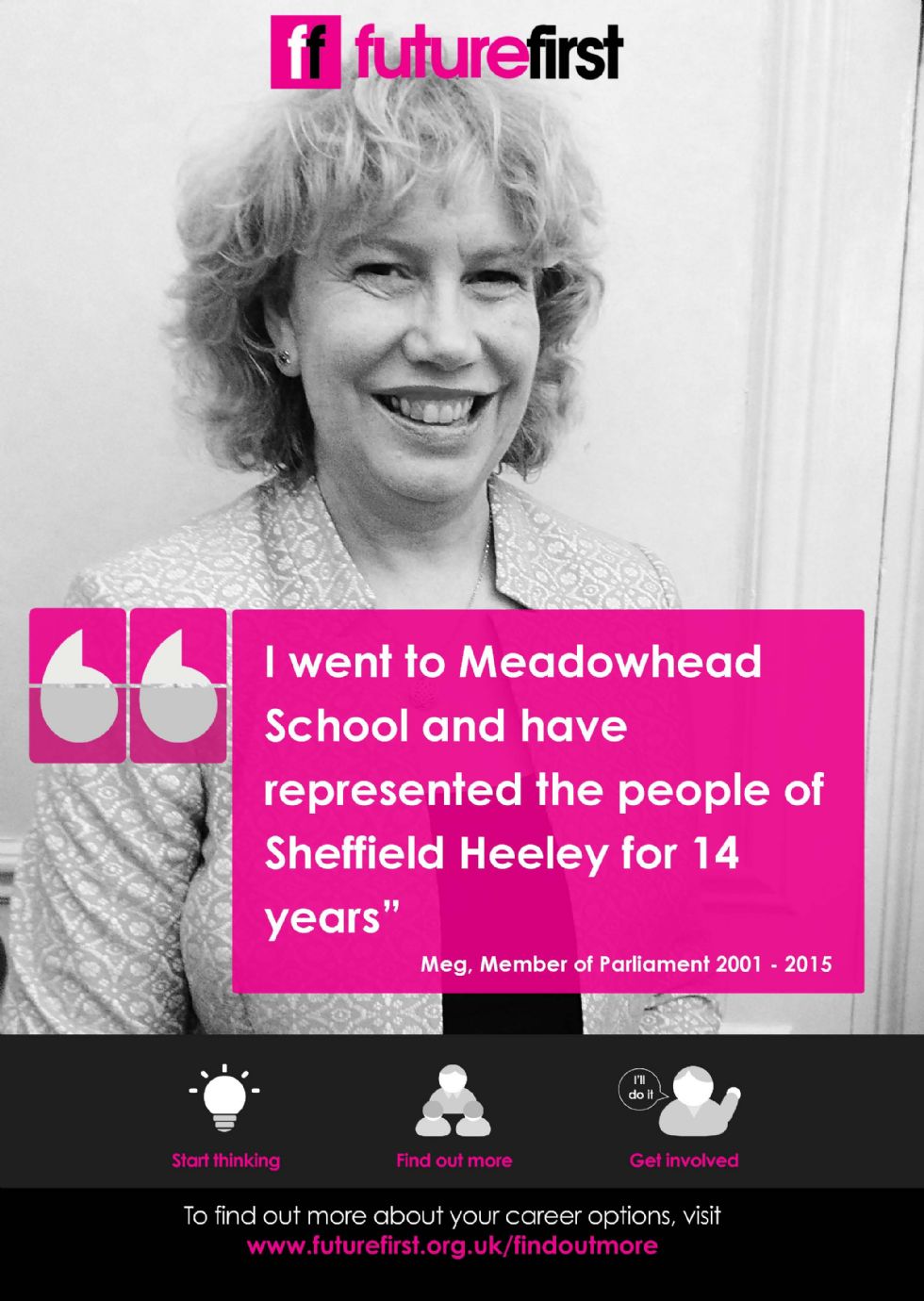 "I attended Rowlinson comprehensive school, which later became Meadowhead. I went to the University of York to read languages, and spent a year studying in France to deepen my knowledge of that language. I then began a career in social work for 20 years, gaining an MA in 1986 and I left my post as Assistant Director for Children's Services in York when I stood for Parliament.
I joined the local Labour Party at 15 years old, and later the Co-operative Party. I was a City Councillor in Nottingham for the period 1987 – 91. When the opportunity arose I stood for election as the Labour and Co-operative candidate for Sheffield Heeley in the 2001 General Election. Whilst a Member of Parliament I served as Minister for Women & Equality, taking a great interest in the situation of women at work. I also served as a Minister at the Foreign & Commonwealth Office, where I had responsibility for South East Asia, Australia, New Zealand, the Caribbean and Central America.
I am the founder and current Chair of the Child Protection All Party Parliamentary Group, and Patron of the Women's Engineering Society. I won't be standing at the 2015 General Election in order to pursue new challenges." Meg Munn, November 2014
We ask our former students for one piece of advice which they would give to themselves as a 16 year old. Meg's is:
"Be ambitious - you don't know what you can achieve until you try"