Maths Fun 2012
---
Our aim within the Trust is to improve numeracy and literacy skills in young people. To support this MCLT organised a 6 week programme with the pupils and parents of Lower Meadow school. The parents and pupils received a 30 minute workshop each morning where they were provided with a maths resource pack full of games, dice and whiteboards etc. The families then learnt how to use the resource pack to support their children's learning. Families enjoyed using this resource and were able to take it home at the end of the project and enjoy further "Maths Fun".
---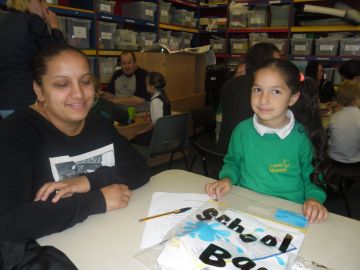 The feedback received from parents was excellent. They said that the experience really helped them to understand the things the children are taught within school and how they can support to carry on improving their learning at home. All 24 families expressed their enthusiasm to continue the activities at home after the 6 week project had ended as well as 100% feedback from the families stating the sessions had greatly supported their child in their learning.
Similar results were shown after the project last year, where Lower Meadows teachers observed greater confidence amongst the children who took part in the "Maths Fun" project. Lets hope that this project will show the same outstanding feedback next year.
Parent Comments about "Maths Fun"
"Many thanks for starting so early (children in Year 1) as it can only benefit the children and parents"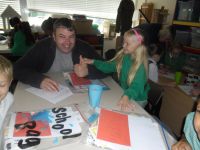 "This has been a very good opportunity to learn with my child."
"Best Parental workshop I've ever seen!"
"I really enjoyed this course."
"The outstanding parental workshop integrates pupils and parents/carers into learning about mathematics together."
Lower Meadow Ofsted Report