Journalistic Challenge Spring 2017
We are now in our sixth year of running the Journalistic Challenge, which is a Meadowhead Community Learning Trust project bringing together Y6 pupils from our Trust primary schools with our Y7/8 students to generate enthusiasm and inspiration to write for a purpose.
We were super excited to welcome footballer Jake Wright from Sheffield United to one of the workshops where he enjoyed being quizzed by students in our own 'press conference'.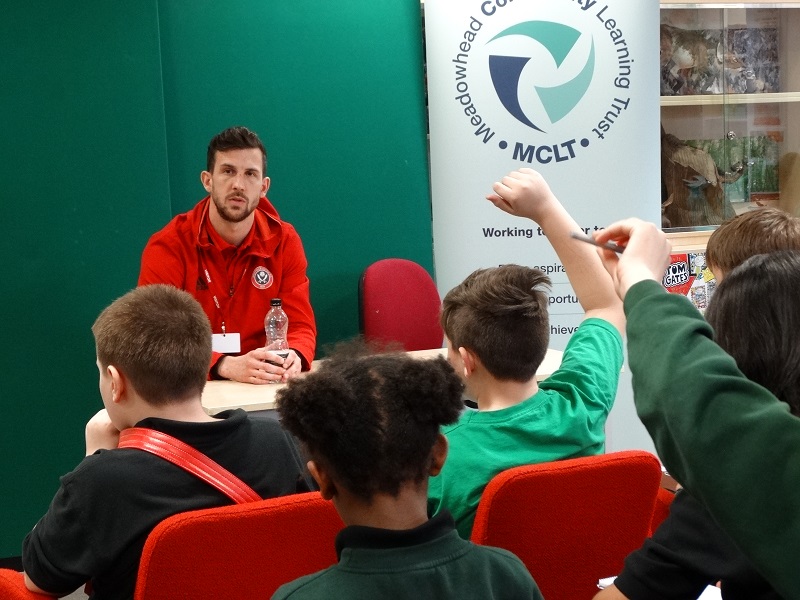 The students prepared questions to ask Jake and there were opportunities for all to chat with Jake informally and get his autograph.
A big thank you to Jake and to Sheffield United Community Foundation for supporting this exciting workshop.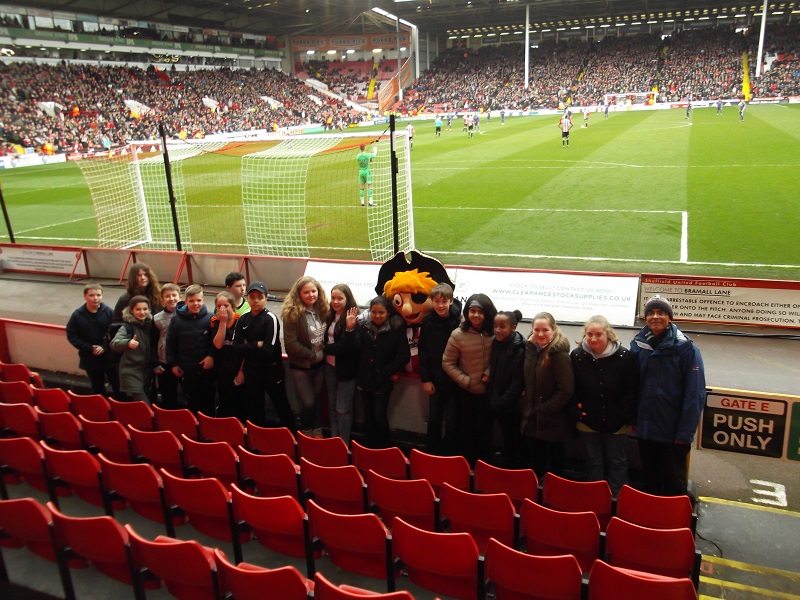 The culmination of these workshops was for our budding young reporters to put their journalistic skills into practice and write notes to turn into a 'match report' while they watched Sheffield United beat Charlton Athletic 2 -1 at Bramall Lane on Saturday 18th March. MCLT & SUFC will be awarding prizes to the top 4 reports submitted in the next month.