Home Learning
Please see below some English and Maths transition work which we usually ask Y6 students to complete on their build up to Transition Days.
In these difficult days of lockdown this is a great way to keep the momentum going and keep students motivated and reassured that we are trying to make the transition process as smooth as possible.
We also have a Summer Reading Challenge for our KS3 students, and we would love our Y6's to join in too! It is a 3-in-1 Bronze, Silver and Gold challenge - have a go at one, two or all 3.
BRONZE—Read a book: anywhere, anytime, any type
SILVER— Reading Memories: enjoy reading by talking about it with someone
GOLD—Food in Fiction: remember that chocolate cake in Matilda? We want other examples of where food features in fiction
Full details are in the PDF below - you can email in your entry (remember to add your name and Y7 form) or bring it with you at the start of term)
CALCULATOR MATHS GSCE (Sharp WriteView Scientific Calculator)
This is the calculator recommended by the School for GCSE Maths and is available to purchase for £6.00 on the school's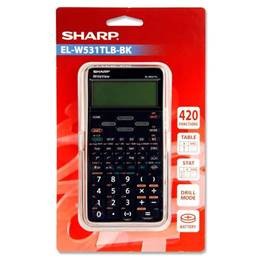 Sims Pay website. (details)
"EL-W531TL performs over 420 advanced scientific functions and utilizes WriteView Technology, 4-line display and Multi-Line Playback to make scientific equations easier for students to solve. It is ideal for students studying general math, algebra, geometry, trigonometry, statistics, biology, chemistry, and general science. Hard cover protects from scratches."