History
Our Vision
The History Department at Meadowhead aims to develop historians who are passionate about the past and equipped with skills for the future.
Our History Curriculum is designed to ensure that Meadowhead students:
Are taught a coherent, balanced chronological narrative that gives them a knowledge and understanding of important periods and events in British and World History.
Are taught a broad content that includes people of different genders, faiths and cultures in order to reflect the diversity of the school's population and the diversity of wider British society.
Are taught content that helps them to understand the modern world and current events and demonstrates how History is relevant to them today.
Are taught engaging, challenging topics that they will enjoy studying.
Develop and progress in their historical skills. Key concepts and skills required for GCSE will be integrated into lessons to aid their transition.
Develop their writing skills and vocabulary.
Have their needs met whatever their ability, background or educational needs so that it is accessible to all and inspirational for all.
"History is a light that illuminates the past, and a key that unlocks the door to the future."

Runoko Rashidi
"We are not makers of history.
We are made by history."

Martin Luther King, Jr.
Key stage 3 (7-9)
Please click the hyperlinks to access the knowledge organisers
Key stage 4 (10-11)
Key stage 5 (12-13)
Year 12

Year 13

Term 1

1. The United States, 1917-33

2. The Roosevelt years, 1933-45

1. The response to apartheid, c1948-59

2. Radicalisation of resistance and the consolidation of National Party power, 1960-68

1. The British Navy and the French Wars 1793-1815

2. The British Army and French Wars 1793-1815

Coursework: : Reasons for the abolition of the slave trade

Term 2:

3. The affluent society, 1945-61

4. The changing political environment, 1961-9

3. Redefining resistance and challenges to National Party power, 1968-83

4. The end of apartheid and the creation of the 'rainbow nation', 1984-94

3. The Crimean War 1985-6

4. The Second Boer War 1899-1902

5. The First World War 1914-18

Coursework: Researching and writing coursework on the historiography around the abolition of the slave trade.

Assessment

Trials:

Paper 1: Option 1F:

In search of the American Dream: the USA, c1917–96

Trials:

Paper 2: Option 2F.2:

South Africa, 1948–94: from apartheid state to 'rainbow nation'

Trials:

Paper 3: Option 35.2:

The British experience of warfare, c1790–1918

Coursework submitted: 3000-4000 word essay on What were the justifications for Britain's involvement in the Slave Trade and how did it work?

Term 3:

5. A decline in confidence, 1968-80

Background to coursework: What were the justifications for Britain's involvement in the Slave Trade and how did it work?

6. Historical interpretations: What impact did the Reagan presidency have on the USA, 1981-96?

Revision

Revision

Assessment

Assessment week / resit trials:

Paper 1

Paper 2:

Resit trials
N/A
Useful websites
https://qualifications.pearson.com/en/qualifications/edexcel-gcses/history-2016.html
https://qualifications.pearson.com/en/qualifications/edexcel-a-levels/history-2015.html
https://www.bbc.co.uk/bitesize/subjects/zj26n39

https://www.senecalearning.com/
Extra-curricular / enrichment
A range of Historic environment visits will be offered to narrow the 'cultural gap' and enhance cultural capital:

Peveril Castle
Battlefields in France and Belgium
Royal Armouries in Leeds
Washington DC

Weekly History Film Club for KS3 to further engage students in the subject.
Cross-age mentoring for GCSE students to help them with revision, examinations and responsibility.
One off events and visiting speakers for key commemorations/themes.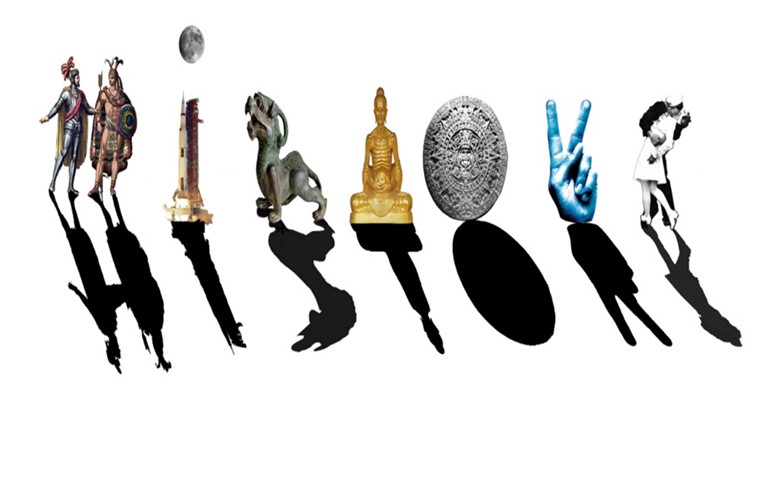 Battlefields trip