Green Sustainability
We are all much more aware of the importance of using products and services in a way that will help protect resources for future generations, and this is especially the case amongst our young people. We have an active Eco-group of students, and through our Student Parliament, all students have a voice on green matters.
We are delighted with our new outdoor classroom area, which is a space that can be booked and used by all our students, including our Forest School. It is also the home of our Community Garden which was opened at the end of April 2023 by our Next Gen Leaders team 'Grow'.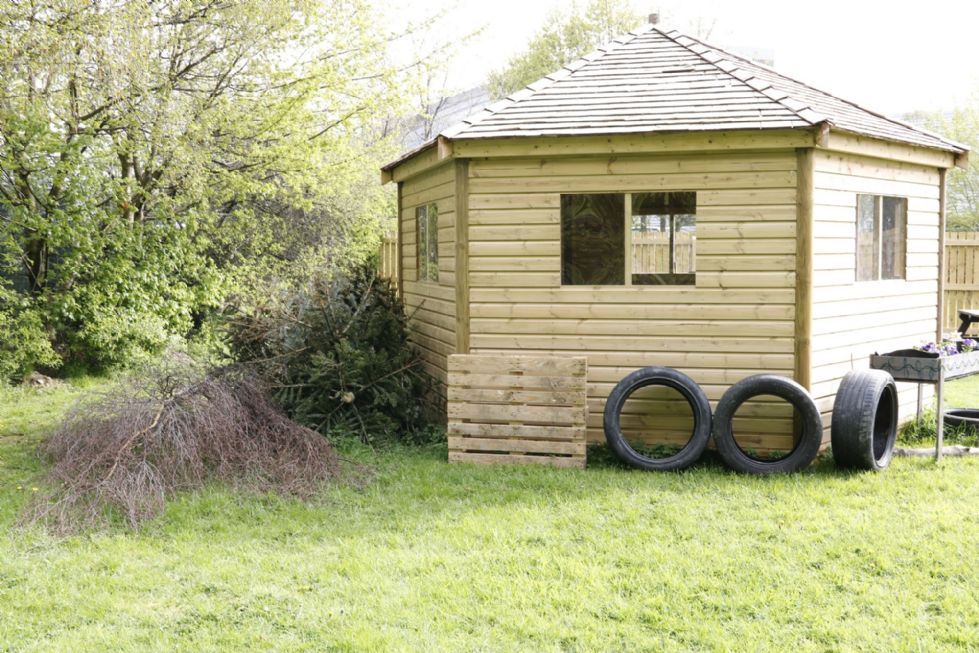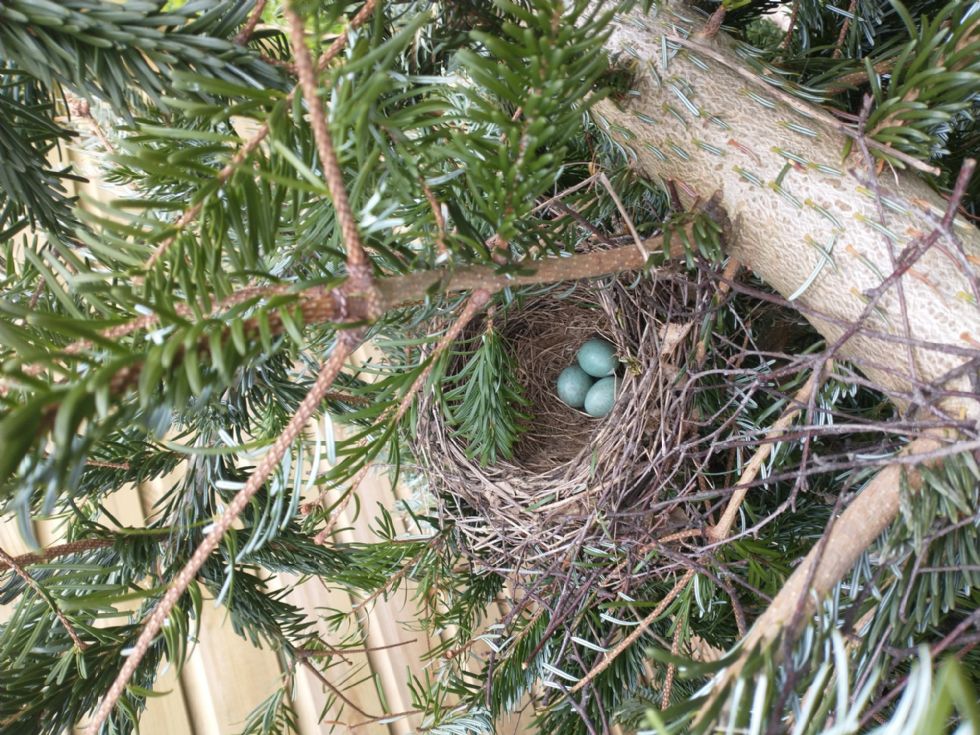 There is a blackbird nesting in the old Christmas tree behind the classroom!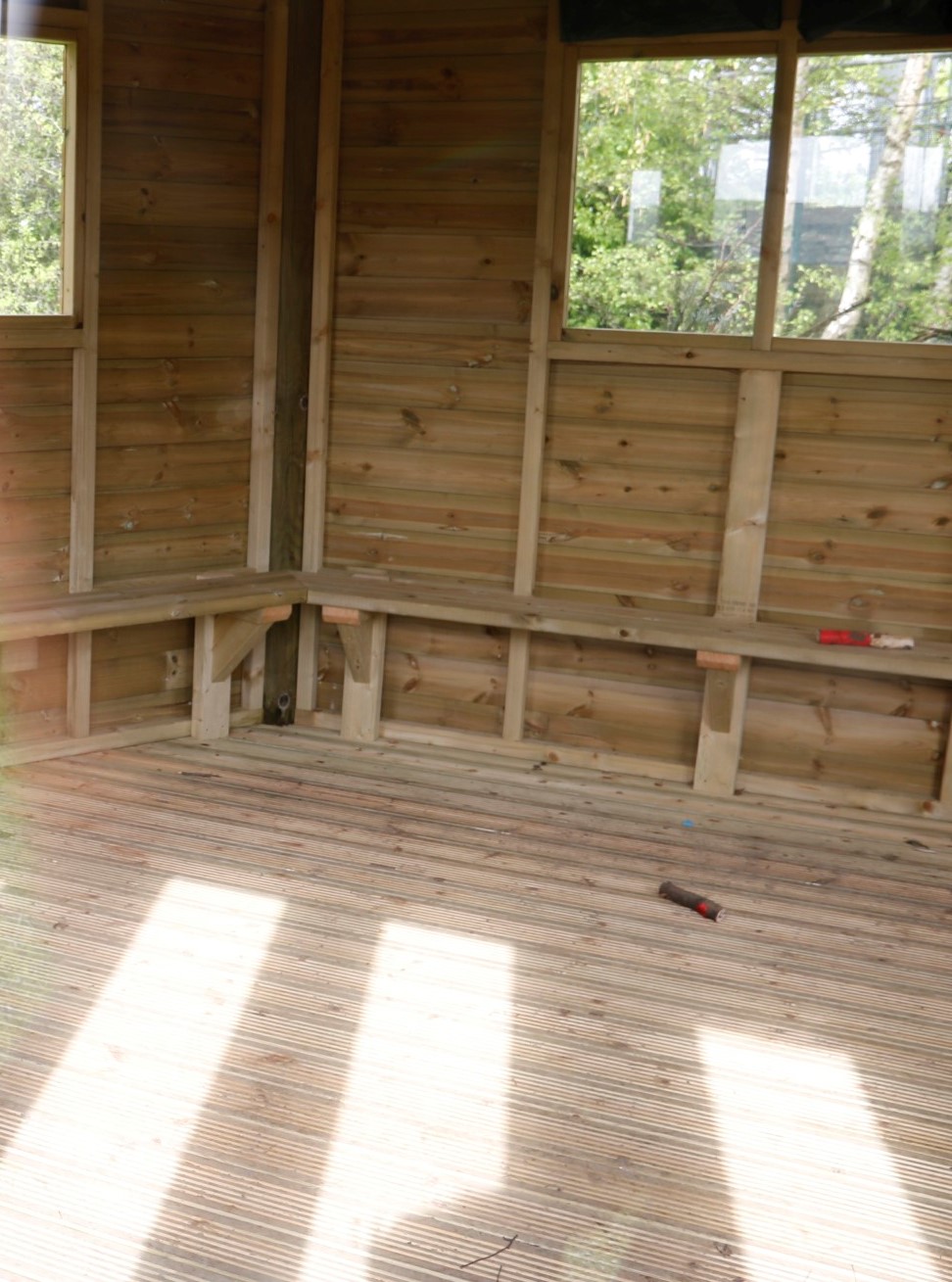 Inside the classroom there are benches and open floor area.
Planting has begun! In the future we are looking to grow crops and have areas to attract bees and other insects.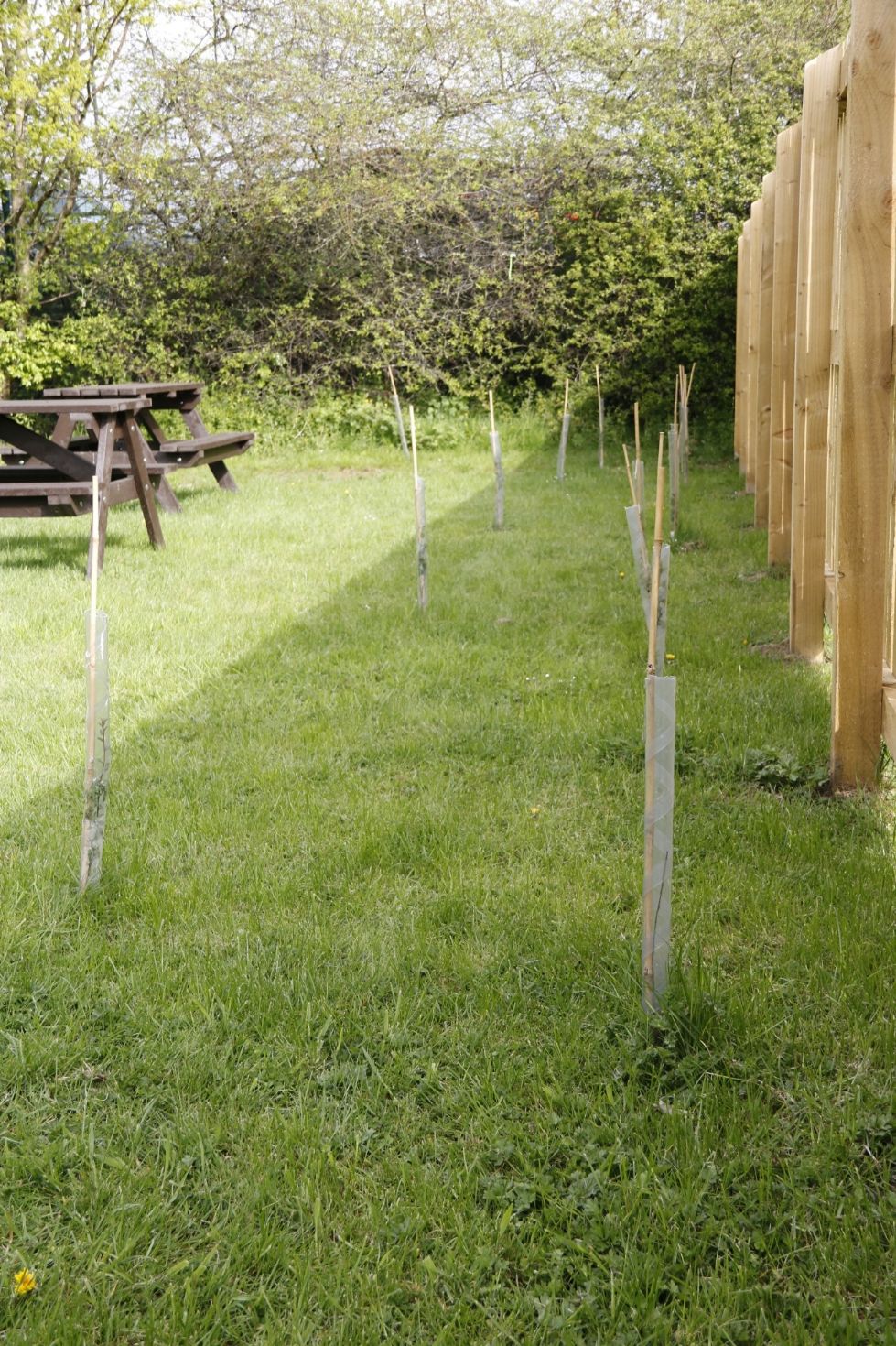 Forest School - for one morning a week over 6 weeks selected students take part in practical activities.
Throughout the course, the students are involved in a holistic approach to help them develop in resilience and confidence to enable them to become independent and creative learners. Each receives a certificate at the end, and chances to win a prize.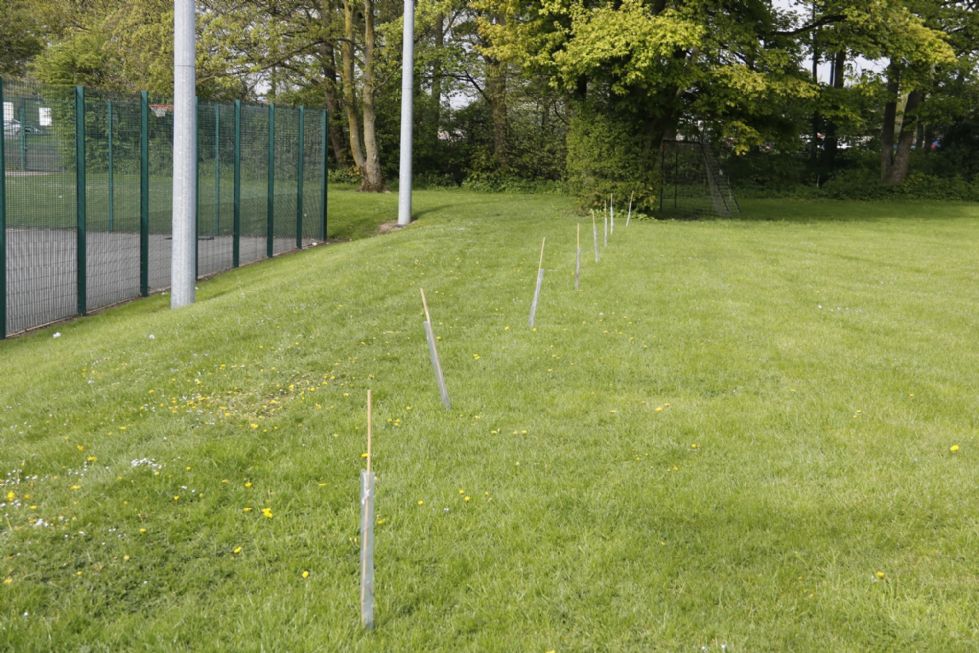 Lots of sapling trees have been planted, both inside the garden area, and outside, and include 12 from the Woodland Trust.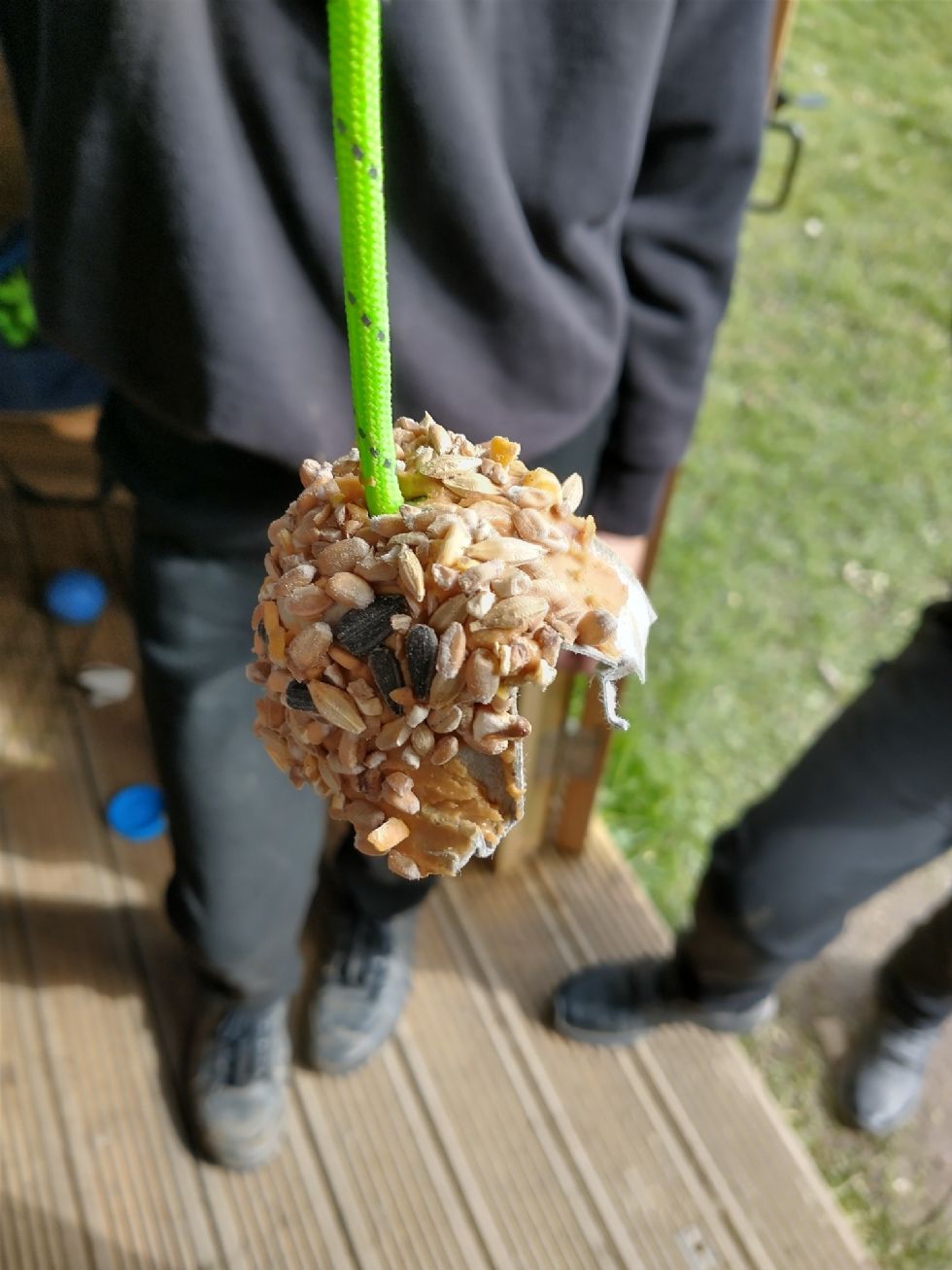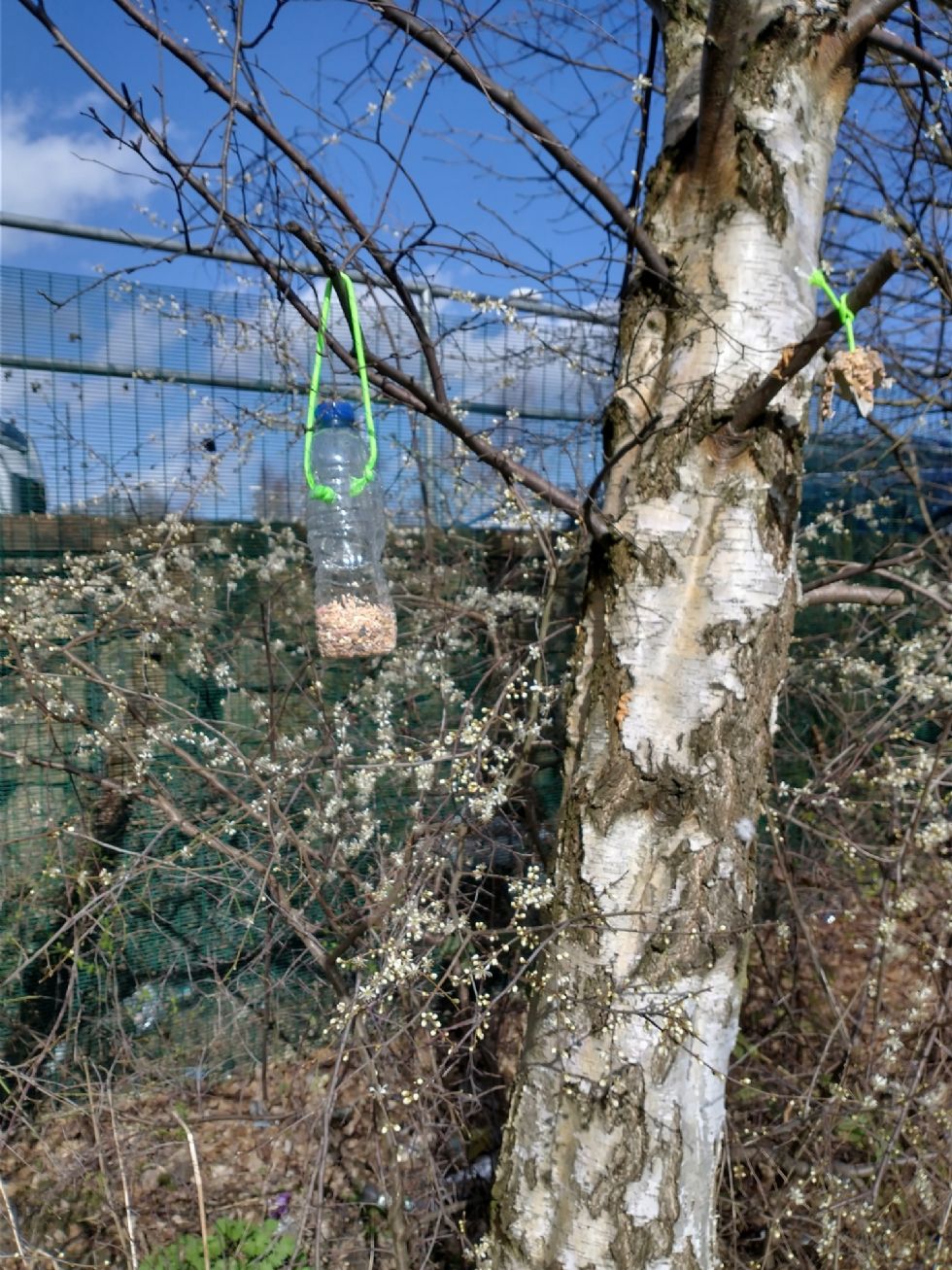 Students taking part in our Forest School enjoyed making bird feeders and were delighted with how quickly the birds found them!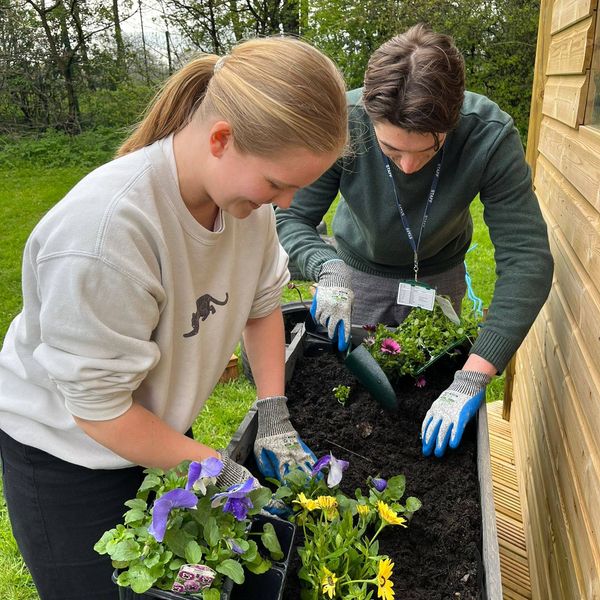 Next Gen Leaders Team 'Grow' planting spring flowers at the opening of the community garden.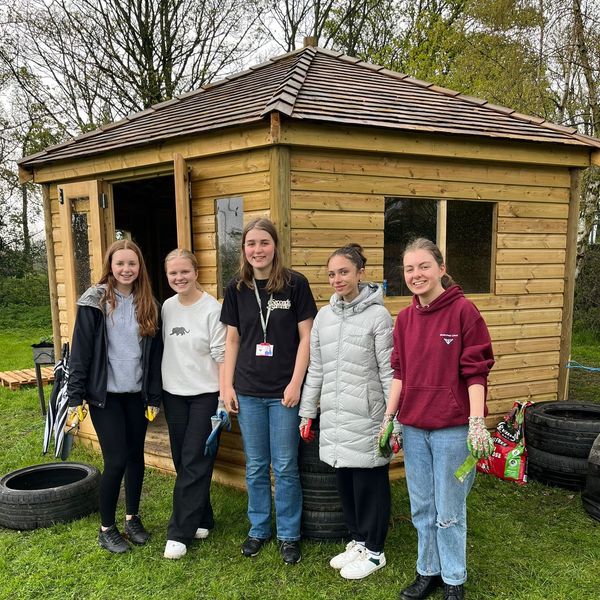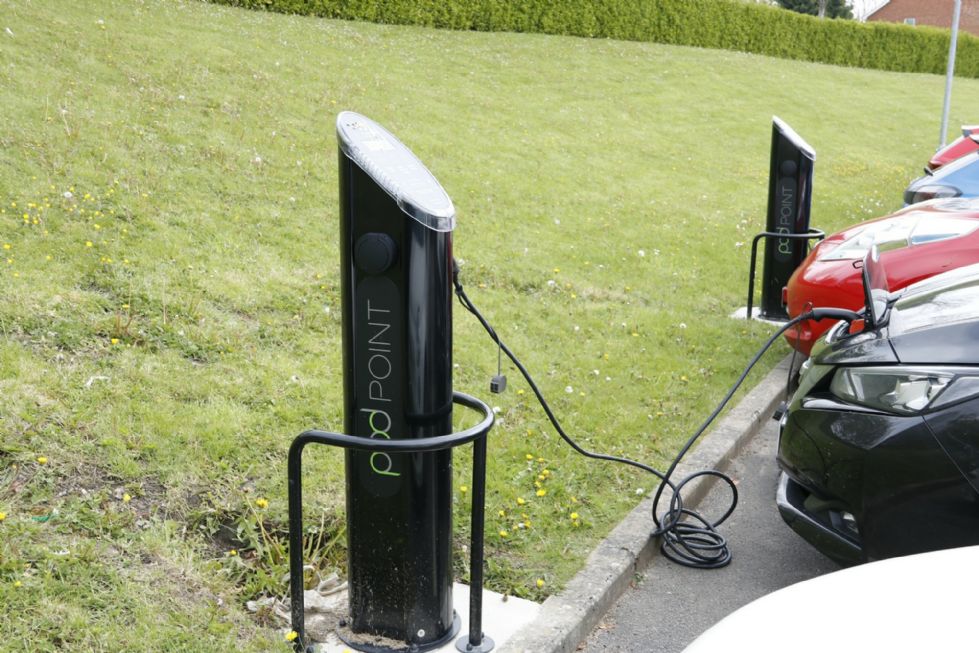 We have installed two electrical charging points in our staff car park.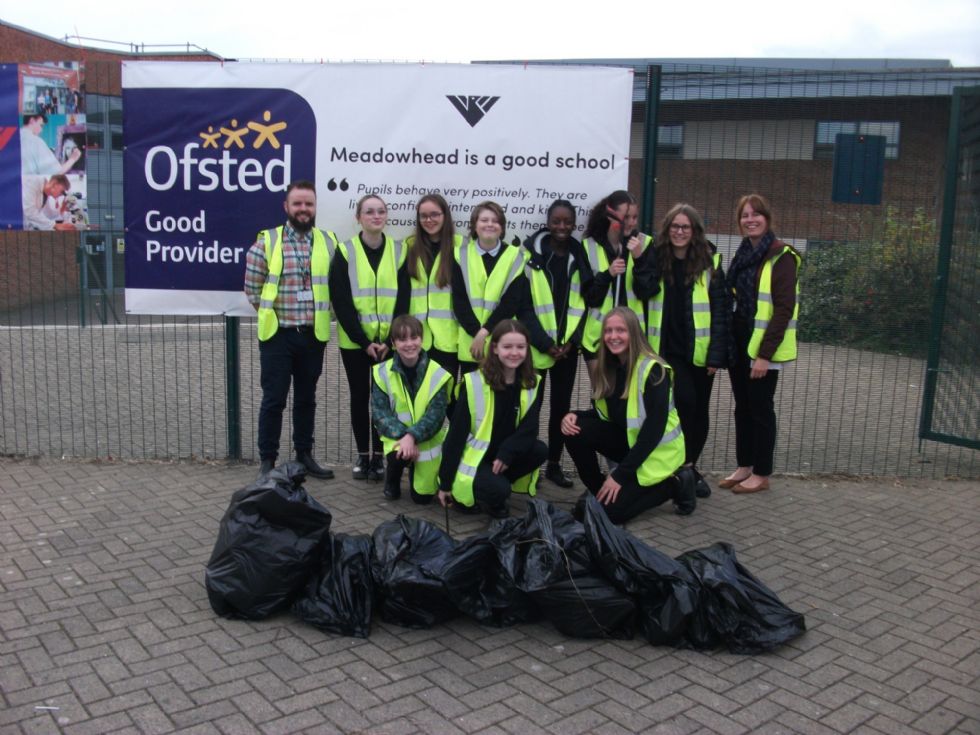 The Meadowhead Eco Group of staff and students after a successful litter picking session in the local neighbourhood.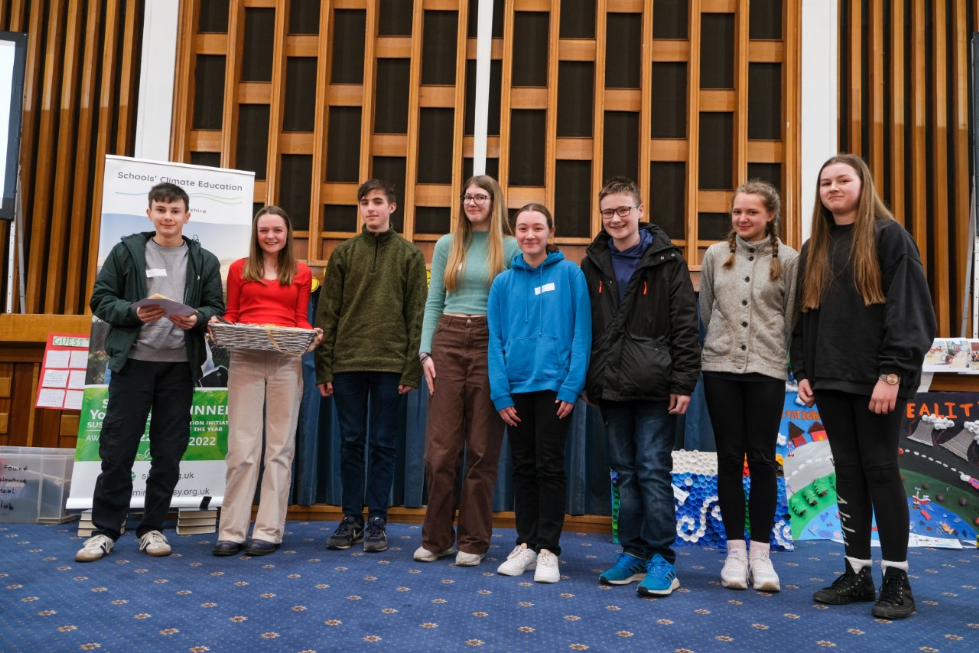 Schools' Climate Education South Yorkshire (SCESY) competition winners
South Yorkshire Schools Climate Conference 2023
Some of our students from Y8 and Y10 joined over 150 primary and secondary pupils at this annual conference on 21st March.
They enjoyed informative and inspiring workshops throughout the day, giving our students a lot of food for thought.
We were delighted to win the secondary school category in the SCESY competition with our interactive exhibit made from items of litter found around the school site.
(read more here:
https://www.southyorkshireclimatealliance.org.uk/2023/03/a-climate-for-action-in-schools-across-south-yorkshire)
National Schools Climate Assembly
Students from the Meadowhead Eco Group also attended the National Schools Climate Assembly in October 2022, where they joined forces with students from all over the country to discuss and share ideas about caring for the environment.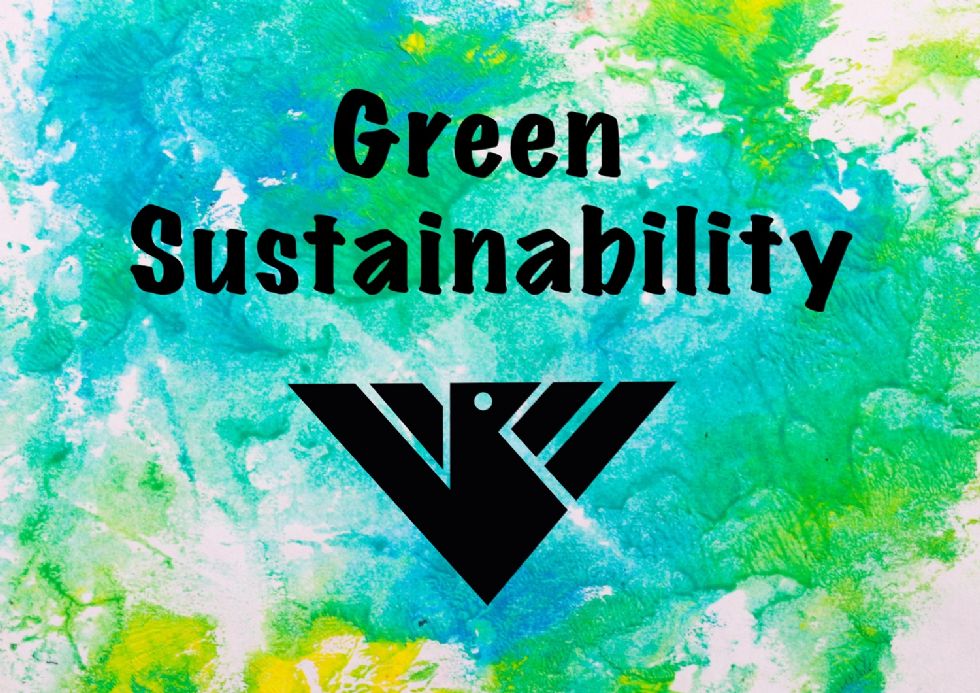 Meadowhead's Eco group has been working hard researching potential ways our school can become 'greener'.
Here are some of the things we have done…
We have spoken to Lindy, a member of the Greener Greenhill Group, who plan to make the Greenhill area a more environmentally friendly place. Working with this group means we are getting the best tips to improve the school and surrounding area.

We have investigated where the waste from the recycling bins in classrooms go. The school have recycling bins that are separate from landfill waste and are regularly collected from the carpark.
As students, we need to make sure what we put into these bins is correct so that it can be disposed of properly.
We have put new signs on all bins to remind you what you can use them for. Please follow the instructions.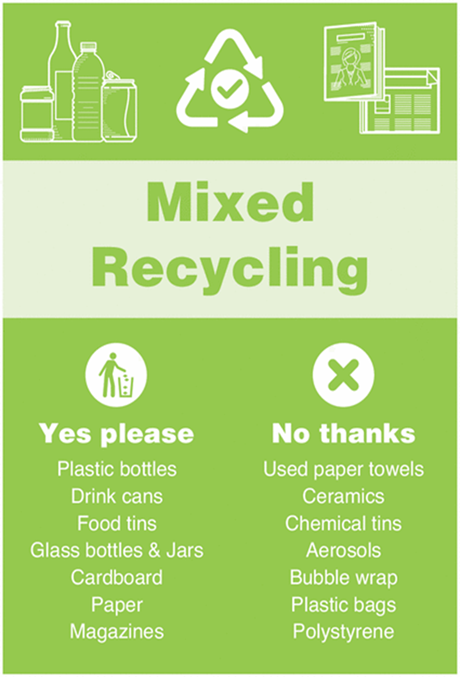 We have put stickers on staff computers to remind them to switch off.

We have worked with our Café Ole to swap plastic cutlery to wooden items.

What we do:
Take part in national climate action events

Work with organisations in school to become more environmentally friendly

Litter pick

Raise awareness

Plan

& develop our

garden

…

Eco tip: Try switching to plastic free shampoo bars