Global Entrepreneurship Week
Global Entrepreneurship Week (GEW) was the 18th -22nd November 2013.
This year's theme was 'Take a Step Forward'. At Meadowhead School we celebrated innovation, entrepreneurial talent and ambition! Global Entrepreneurship Week (GEW) is an international initiative that introduces entrepreneurship to young people in six continents! Sheffield schools wanted to be on the 'GEW map' that week to show how entrepreneurial we are!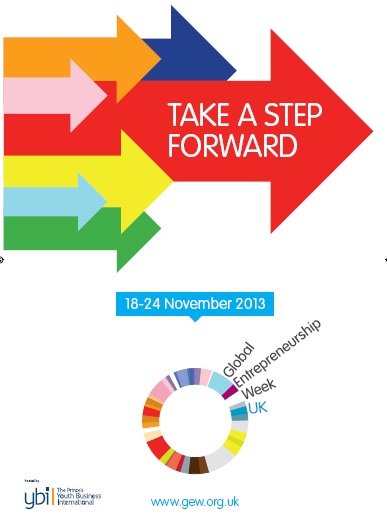 This annual event includes the participation of entrepreneurial experts, policy-makers, education practitioners and politicians. In 2012 88 countries hosted Global Entrepreneurship Week and generated over 32,000 activities.
The GEW aims to expose people to the benefits of entrepreneurship through different activities and to motivate them to explore their own entrepreneurial ideas.
Enterprise education really helps to develop students' employability with a wide range of acquired skills and provides a positive attitude to work. We want to inspire the next generation!
Teachers nominated an entrepreneur who they admire: someone who has made money through being creative/innovative or providing a good service/social enterprise and pupils got a chance to vote for their favourite entrepreneur.
Big Challenge teams ran a stall in the Rosling on Progress Day, Thursday 21st November 2013.
There were also trips out of school for small groups of pupils to Sheffield University for a workshop challenge and to the Young Entrepreneurs club (YEC) at The Electric Works in Sheffield.
Lessons featured, and highlighted, one or more of the 6 key enterprise skills: TEAMWORK, COMMUNICATION & PRESENTATION, PROBLEM-SOLVING, DECISION MAKING/RISK TAKING, PLANNING/ORGANISING and FINANCIAL CAPABILITY
For lots more information, visit the GEW website: http://www.gew.org.uk/