Futures Week
Every March, Futures Week offers the chance for each Meadowhead student to have a meaningful encounter with someone from the workplace. These opportunities help students to understand their options beyond school, the skills they might need for the future, the labour market and how the world of work is changing.
We are holding our Futures Week Fair on Tuesday 21st March 2023 in our sports hall. Students will be visiting throughout the day, and parents are invited to come along with their child from 3:00-4:00pm. Register here - https://mhsch.uk/futuresweek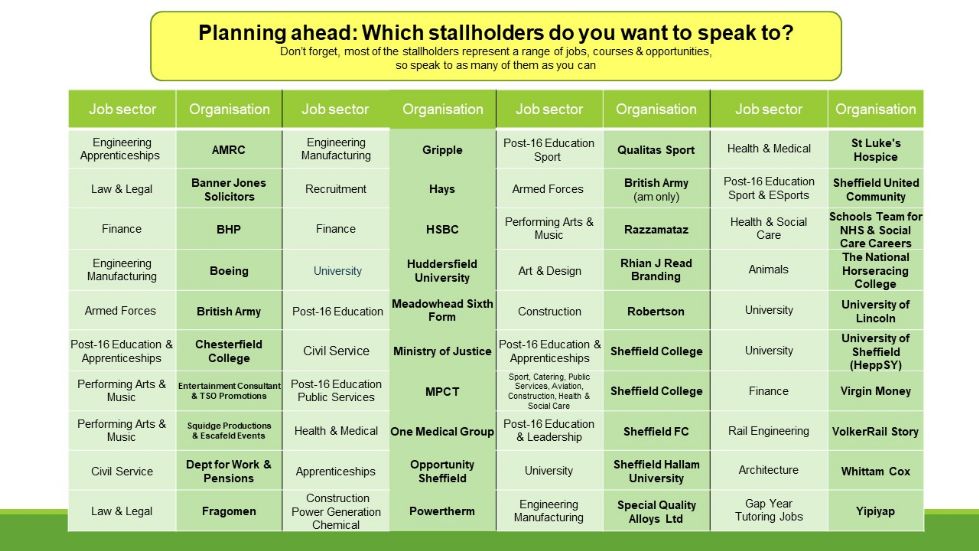 Our thanks go to all the organisations who joined us for our Futures Fair.
(images below from 2022)