Extra-curricular Opportunities
At Meadowhead, we want students to experience life beyond the classroom by celebrating and encouraging students' talents and interests. We want them to be able to relate to others and the world around them. As well as offering experiences linked to their academic subjects like trips, we also offer a wide and diverse extra-curricular programme. The offer provides experiences for those looking to develop a specific talent or interest, experience something new, build their self-esteem or take part in a team experience.
Our after school clubs and teams cover all areas of interest including diverse sports, music, drama, health, art, cooking, board games, homework and many more.
Within school, we offer leadership opportunities for students such as Mentors, Reading Partner, Sports Leader or member of school parliament.
Our extra-curricular programme runs after the close of formal school at 2-45pm.
The latest list of After School Activities is available at the foot of this page, together with a detailed list from our HFWB (PE) department and details of Homework Clubs.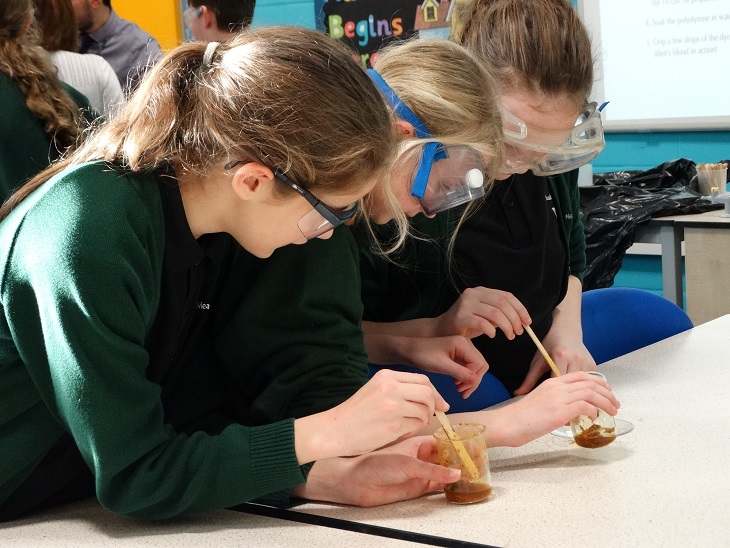 Y7 Science Club - making 'Alien's Blood'