Everyone a Writer 2019
This year we had a very busy celebration evening for the launch of the Everyone a Writer 2019 anthology. This year, students were inspired by the theme 'Houses and Homes'.   
Over 700 pieces of writing were entered from students at Meadowhead, Norton Free, Abbey Lane, Greenhill, Bradway and Woodseats, alongside entries from parents, teachers and members of the community.  
As always the standard of entries was exceptional. They explored homelessness, the destruction of habitats, refugees, broken homes and loving homes.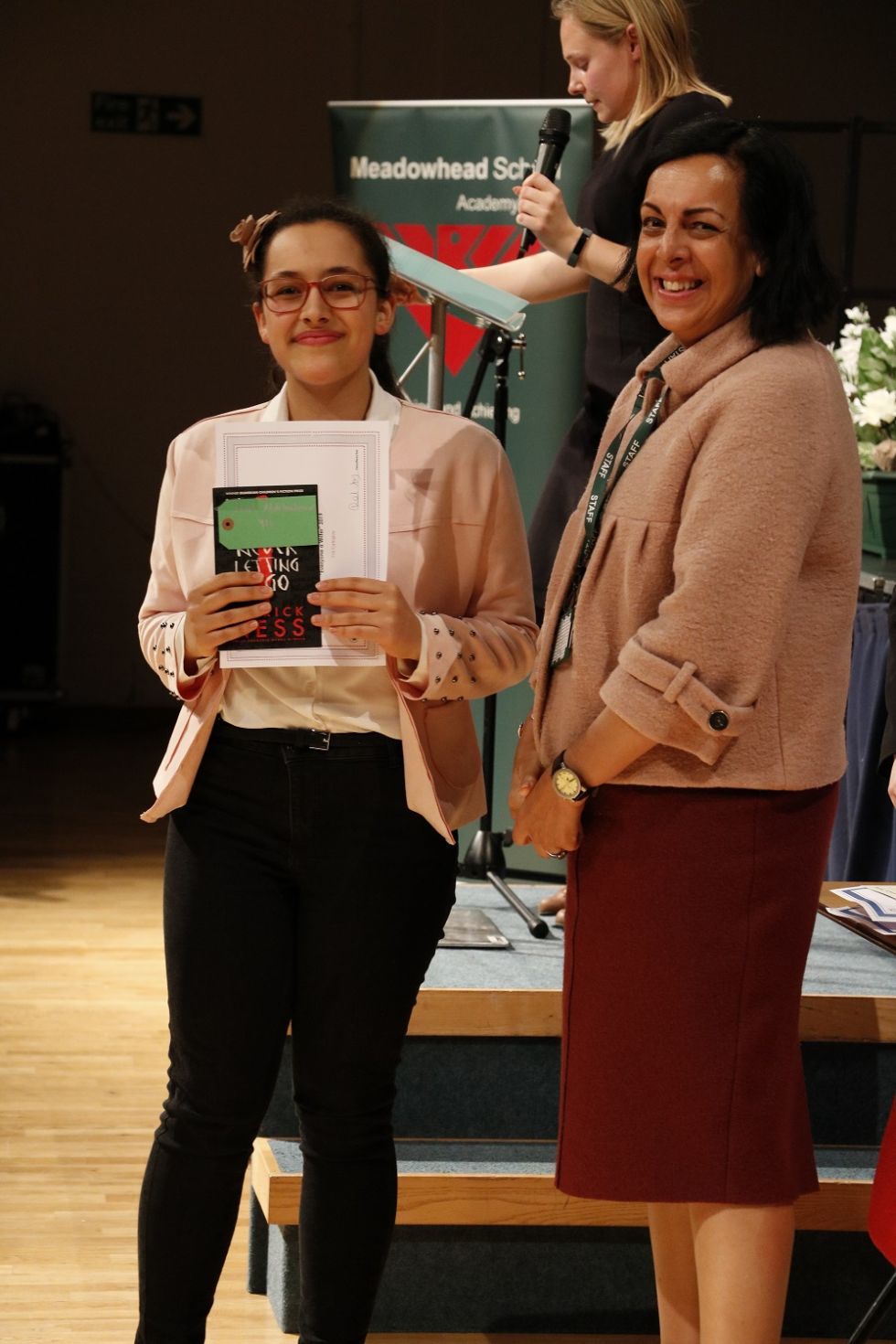 We were also delighted to have so many students read their pieces aloud at the event. Thank you for your entries, attendance and support – it really does show that everyone can be a writer!
| | | | |
| --- | --- | --- | --- |
| | Highly commended | | Winner |
| Woodseats | Isabelle Walker | Woodseats | Ronnie Bell |
| Bradway | Steven Hodgson | Bradway | Sophie Watkinson |
| Abbey Lane | Max | Abbey Lane | Edward Heyes |
| Norton Free | Amy Currie and Amelie Harrison | Norton Free | Ruby Uttley |
| Greenhill | Reuben Marsh | Greenhill | Erin Hall |
| Y7 | Ruby Le Page | Y7 | Ella Marsden |
| Y8 | Molly Rennie | Y8 | Eve Palmer Morris |
| Y9 | Harriet Aspey | Y9 | Zofia Hlebowicz |
| Y10 | Megan Oldham | Y10 | Sarah Abdelmaksoud |
| | | Overall | Lucy Hallam -The Orangutan |
The Orangutan
The trees towered around me
The leaves once were my home
But something happened to it all
And now I feel alone
The forest fell around me
My lone home was destroyed
All because of humans greed
And now I feel alone
I have fond and happy memories
Of when it all was there
Now all I have is memories
But I remember when…
I softly combed my mother's fur
My fingers like a comb
I bounded from each tree to tree
Then I was at home
I hid from angry predators
I gobbled up my food
At night I slept in trees up high
Then I was at home
Now that has disappeared
The home I knew is gone
Memories alone are with me
There is nowhere I belong
I long to be at home again
To hear a friendly call
But only silence answers me
I long to be at home
Lucy Hallam Y7
Meadowhead