Contact Us
Meadowhead School Academy Trust
Headteacher: Mrs Kam Grewal-Joy
Person dealing with queries in the first instance from parents/members of the public: Mrs Sarah Gillott, PA to the Headteacher
Chair of the Governing Body: Mrs Lynda Taylor (contact via the school address below)
Special Educational Needs Co-Ordinator: Miss Kate Miller (Telephone 01142372723 ext 502)
Postal address:
Meadowhead School Academy Trust
Dyche Lane
Sheffield
South Yorkshire
S8 8BR
Meadowhead School Academy Trust. A company limited by guarantee. Registered in England
Registered company address: Dyche Lane, Sheffield, S8 8BR. Company Registered Number 07933749
Visiting the school
Limited car parking is available on site. We provide disabled parking and request that this is used appropriately.
Visitors are requested to report directly to reception, situated at the front entrance of the school.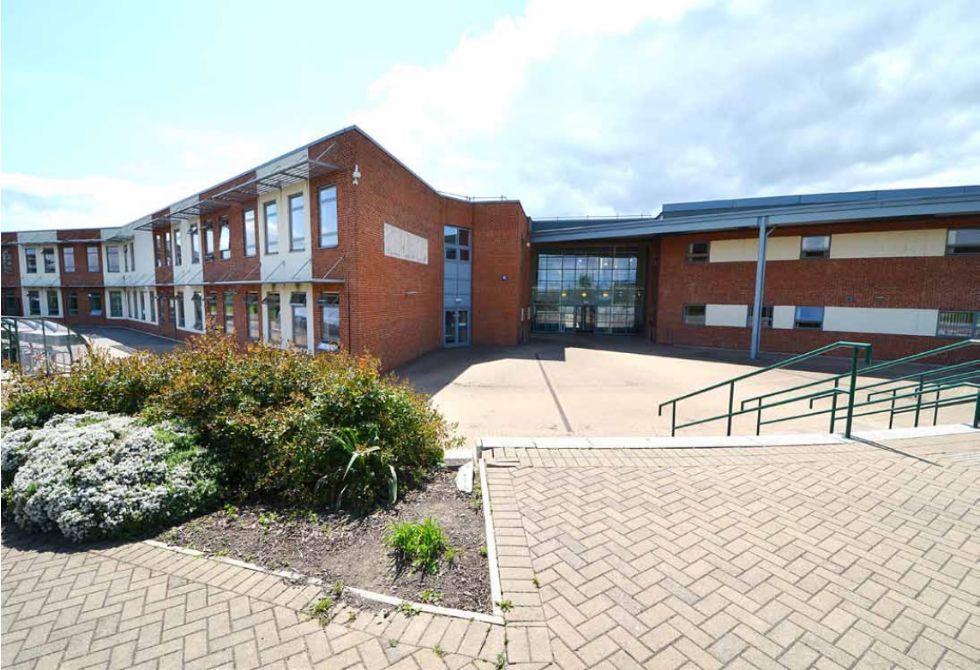 The nearest main line station is Dronfield, which has a direct link to Sheffield & Chesterfield. It is approximately a 20 minute walk away from the school.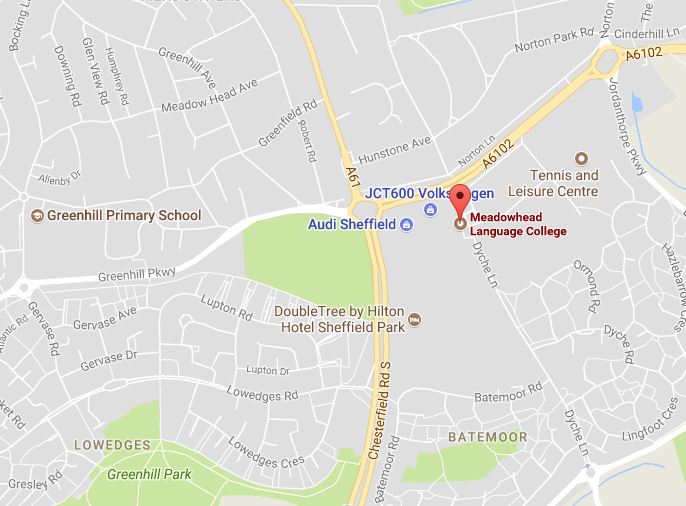 View on a larger map
Contacting Us/Request Paper Copies
Please feel free to contact us in the following ways if you have any queries, enquiries or comments.
You can request a paper copy of any of the information on our website free of charge by contacting Mrs Sarah Gillott (Head Teacher's PA) on one of the methods below.
By post:
Meadowhead School Academy Trust
Dyche Lane
Sheffield
South Yorkshire
S8 8BR
By Phone: 0114 2372723
(see below for list of extension numbers)
By Fax: 0114 2839855
E – mail: enquiries@meadowhead.sheffield.sch.uk
Please mark your email 'FAO...staff name" and include the subject. Other enquiries will be dealt with by Mrs Sarah Gillott, Head's PA.
Reception Opening Times
Term time:
Monday – Friday 8.00am till 5.00pm
Telephone Extension Numbers
If you know the name of the person you would like to speak to, please enter their extension number when asked to do so:
Exams & External Candidates – Mrs J Day ext 516
Job Applications – Ms J Kelsey ext 511
Learning Resource Centre – Mrs R Webb ext 521
Medical Room & Student Support – ext 526
Work Related Learning – Mrs B Simpson ext 762
Careers Leader - Mrs C Evans ext 763
SENCO - Miss K Miller ext 502
Chair of the Governing Body - Mrs Lynda Taylor 0114 2372723
Pastoral:
Y7 - ext 707
Y8 - ext 708
Y9 - ext 709
Y10 - ext 710
Y11 - ext 711
Sixth Form
Sixth Form – ext 713
The Sixth Form office is open 8am until 4pm.
Outside of these hours, you will be able to leave a message and someone will phone you back.
You can also email the Sixth Form team directly on sixthform@meadowhead.sheffield.sch.uk and your message will be passed on to the relevant member of staff.
Year Team Email Addresses