Code of Conduct
(PDF version available at the foot of this page)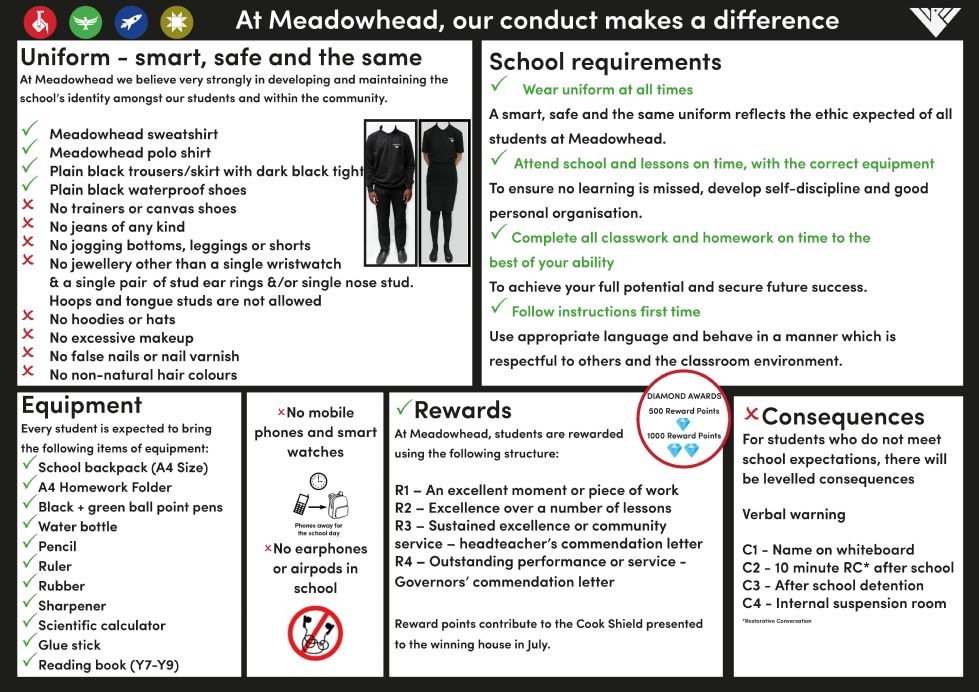 •We will provide an A4 homework folder for every student. Students must bring this to school every day.
•Student's bag must be large enough to carry this folder.
•R1s are awarded for excellent moments or pieces of work
•Y7-Y9 students must bring a private reading book every day.
•Tongue studs are now directly mentioned but have always been banned!