Christian Colton (Computing Solutions Client Manager)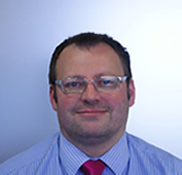 Christian Colton
Class of 1992
Client Manager @ Highlander Computing Solutions
I was lucky enough to attend Meadowhead School in its very first year in 1987 and left in 1992. After leaving I studied A-Level at Norton College and then followed a career in Nightclub and Hospitality management for the next 5 years working very long and late hours. It sounds very glamorous but trust me, it is hard work.
I then decided I needed to work more sociable hours and started working within the IT industry. I have worked at 3 IT Solutions providers totalling 16 years and have held jobs such as Account Manager, Sales Manager and Business Development Manager.
The truth is, I talk to people. Day in day out, I listen to peoples issues within their business and then put together a plan using an IT solution to fix those issues.
I get to travel most weeks to different parts of the UK and Europe to meetings and conferences with audiences of up to 500 people. This does mean that I am often away overnight and I miss the time with my children and often work late into the evening.
I also volunteer to act as a school governor to a primary school in Sheffield. I do this to give something back, I have thoroughly appreciated everything that my education gave me.
One piece of advice I would give to me as a 16 year old?
"Be involved with as much as possible. Every sports team, club, social event. It broadens your mind and helps create relationships and memories that will last you a lifetime."