CEWE European Work Experience
WORK EXPERIENCE EXCHANGE IN GERMANY/SPAIN FOR A LEVEL LINGUISTS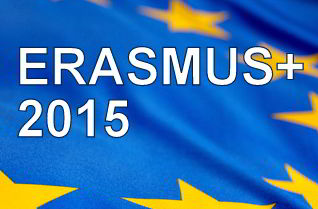 Meadowhead School Academy Trust is very proud to have been successful in our joint application for funding for Sixth Form work experience abroad through the ERASMUS PLUS scheme. Together with our partner schools in Zaragoza, Spain and Koblenz, Germany, we managed to be accepted and ranked 7th amongst the 71 approved projects (200 other projects were rejected).
The success of this bid will now enable 16 students studying Spanish and German at A Level to improve their linguistic skills and acquire important knowledge about working abroad, which will, no doubt, be very useful in their future job applications. In addition students will experience Europe in a completely new way and can make new friends across borders.
In each of the years 2015 and 2016, 8 A Level Spanish and 8 A Level German students will be able to spend 5 days completing work experience in businesses in Spain and Germany, almost completely funded by the project. As part of the programme students will also participate in excursions and evening activities such as a theatre trip. We will also welcome and host students from Spain (16-20th March 2015) and Germany (6-10th July 2015) while they complete their work experience in local businesses.

The project will also include a creation of a joint website to which English, Spanish and German students will contribute and useful materials will be uploaded to guide students and schools in their applications for work experience, which will support other schools in setting up similar projects.
We are looking forward to working with our partner schools on this exciting venture and hope to establish future joint projects amongst our schools. We will also aim to establish a similar project with a school in France in the future.
We are hoping to find local businesses which would be interested in getting involved and support this project in the future.
A. Kelly
Curriculum Leader Languages