British Glass Marketing
Meadowhead Y7 & Y12 students learn top tips from British Glass Marketing guru!
On Wednesday 8th January our Y12 Business Enterprise students and some budding Y7 Entrepreneurs were invited to a special workshop in the Learning centre on 'Branding, Marketing and Social Media' delivered by one of our newest Trust business partner representatives – Mike Wilkins, Marketing & Communications Manager from British Glass.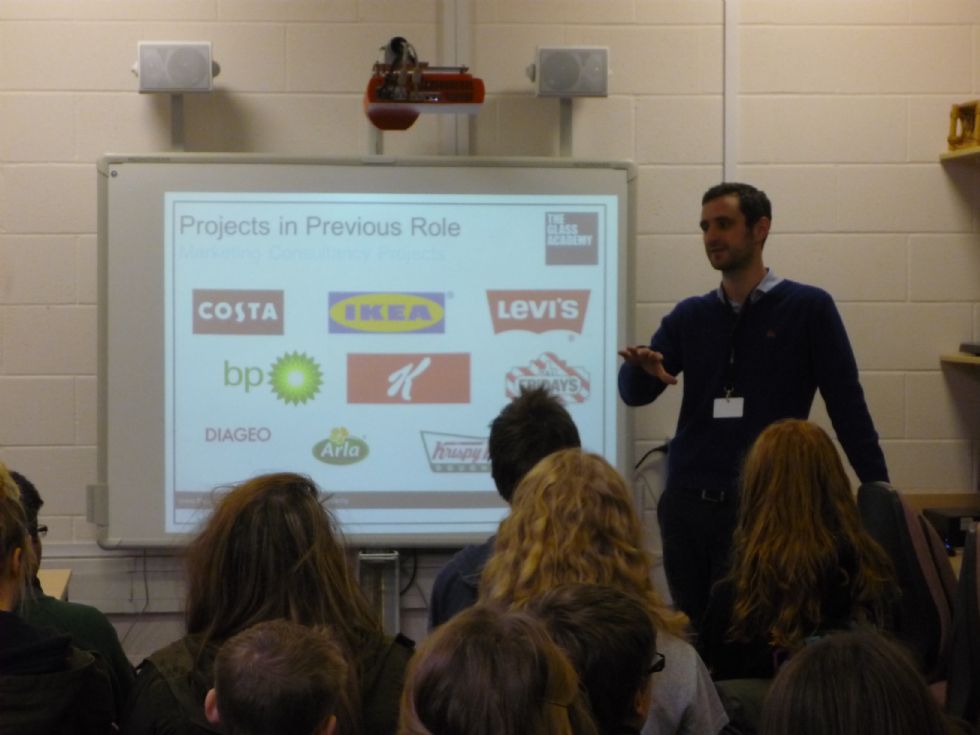 Mike explained about his background and how he ended up working for this prestigious company, before going on to talk about previous projects and big brands he has worked on. Mike then explained how to brand and market products well to maximise sales and dominate the market, and how packaging design is cleverly used by marketing experts to target different markets and convey very different messages, using different brands of crisp packets, which proved a very lively, interactive and popular exercise with the Y7 students!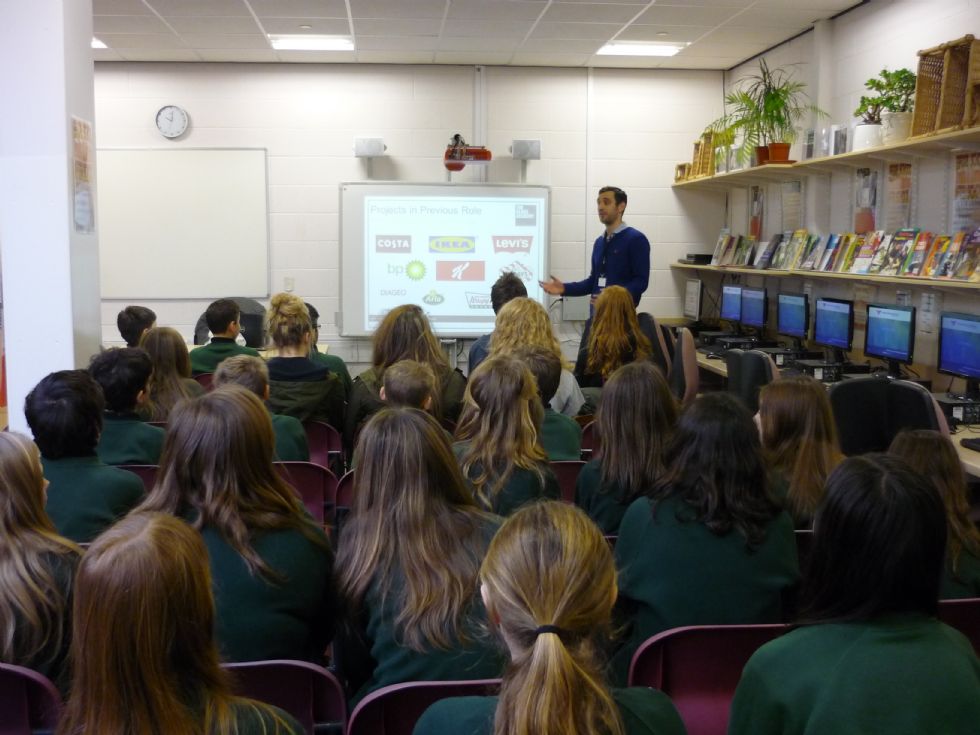 Everyone learnt some important rules about marketing and branding during this interactive morning – The Y12 Big Challenge students also had a one-one session with Mike to pitch their businesses and products where he gave them marketing tips and hints on how to improve.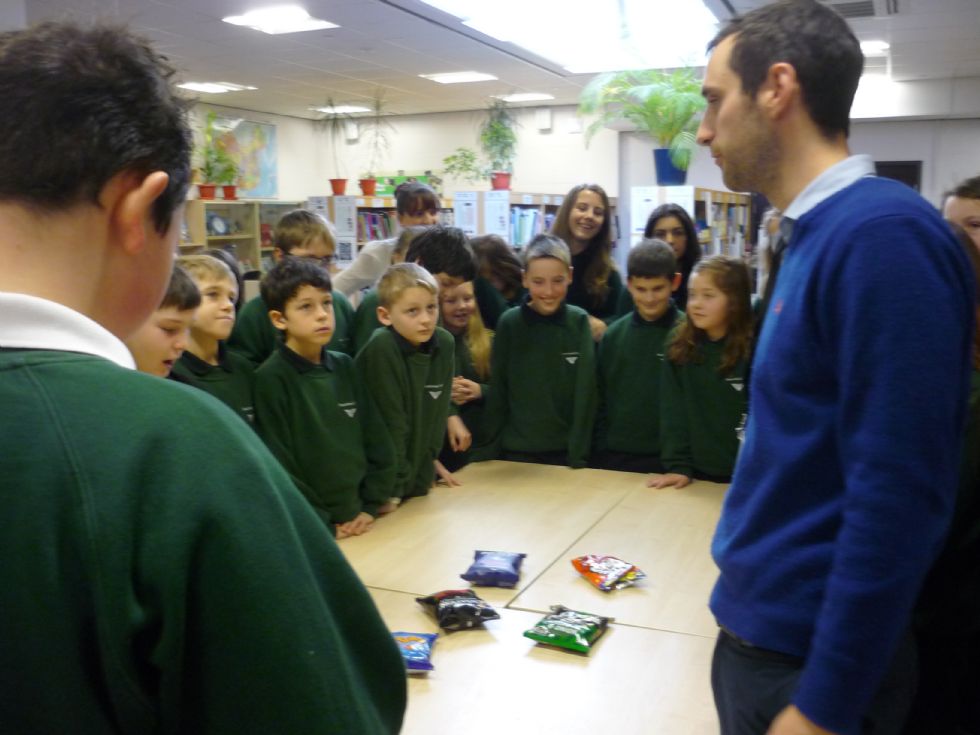 We also now hope the Y7 class will put what they have learnt into practice when they work on their next English project – to Design, market and pitch a new board game idea to a panel of Dragons – including Mike who was so impressed with their enthusiasm that he promised to return to listen to their pitches in February! Thanks Mike for taking time out of your busy schedule to inspire our budding entrepreneurs and we look forward to seeing you in February!
Mrs Silverwood
Business Development Manager