Books
Sarah Brennan, YoungMinds Chief Executive, said: "Books can play a vital role in promoting the mental and emotional well being of young people. They help to break the isolation experienced by young people and demonstrate that their feelings and problems are not unique."
In the school library we have many books that can help. We have a wide range of fiction, which whilst being really good reads in themselves, also reflect real-life situations and issues that young people face. These help students feel less alone and can also help them understand what others may be going through.
Our non-fiction includes self-help guidance and understanding mental health and illness.
READING WELL have an excellent selection of recommended reading, called "Books on Prescription" https://reading-well.org.uk/books/books-on-prescription
The Book of Hopes - A wonderful collection of short stories, poems and more from top children's authors and illustrators, which aims to comfort and inspire.
Below is just a selection of the books students can borrow from the school library (a description of each is at the bottom of the page):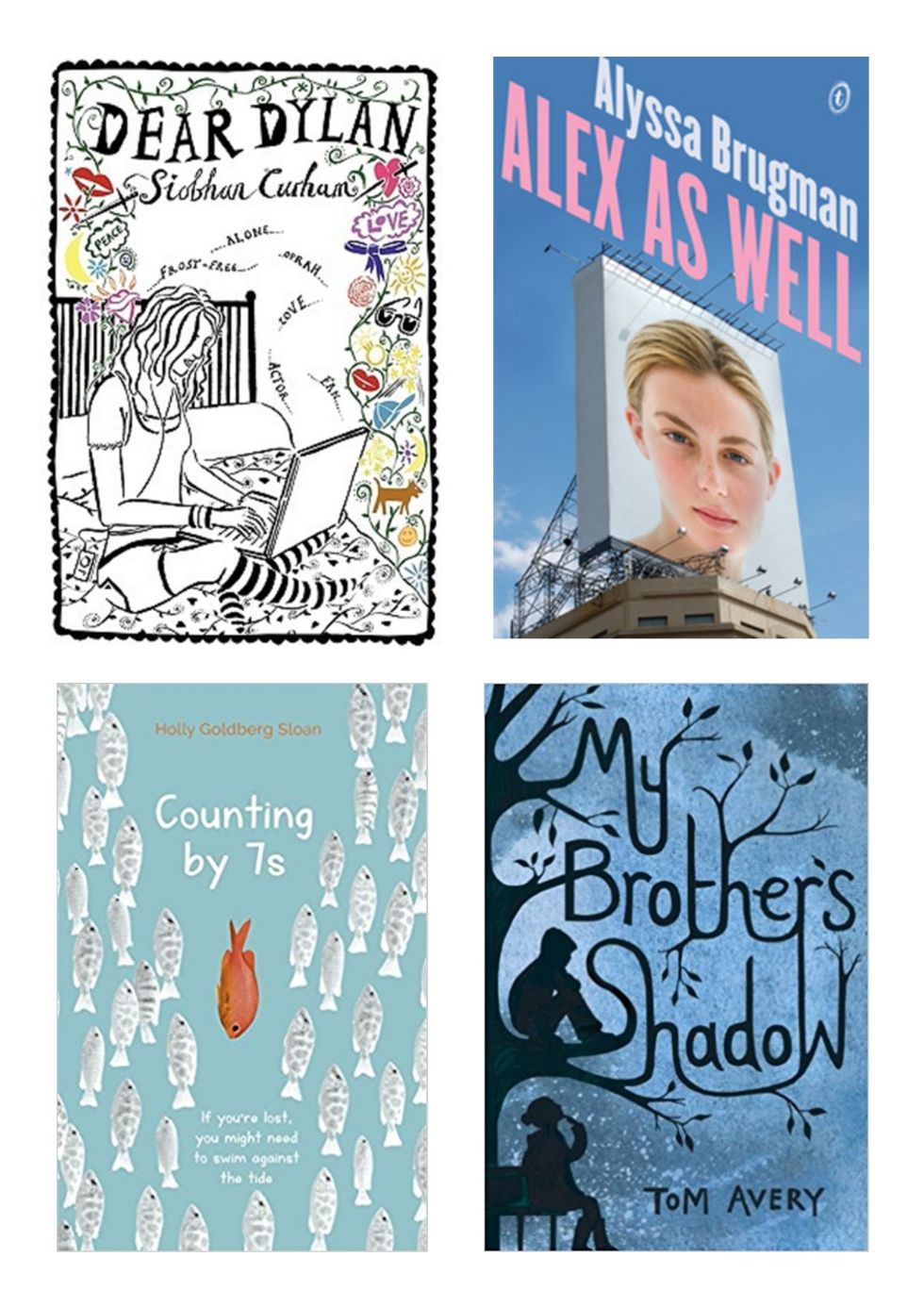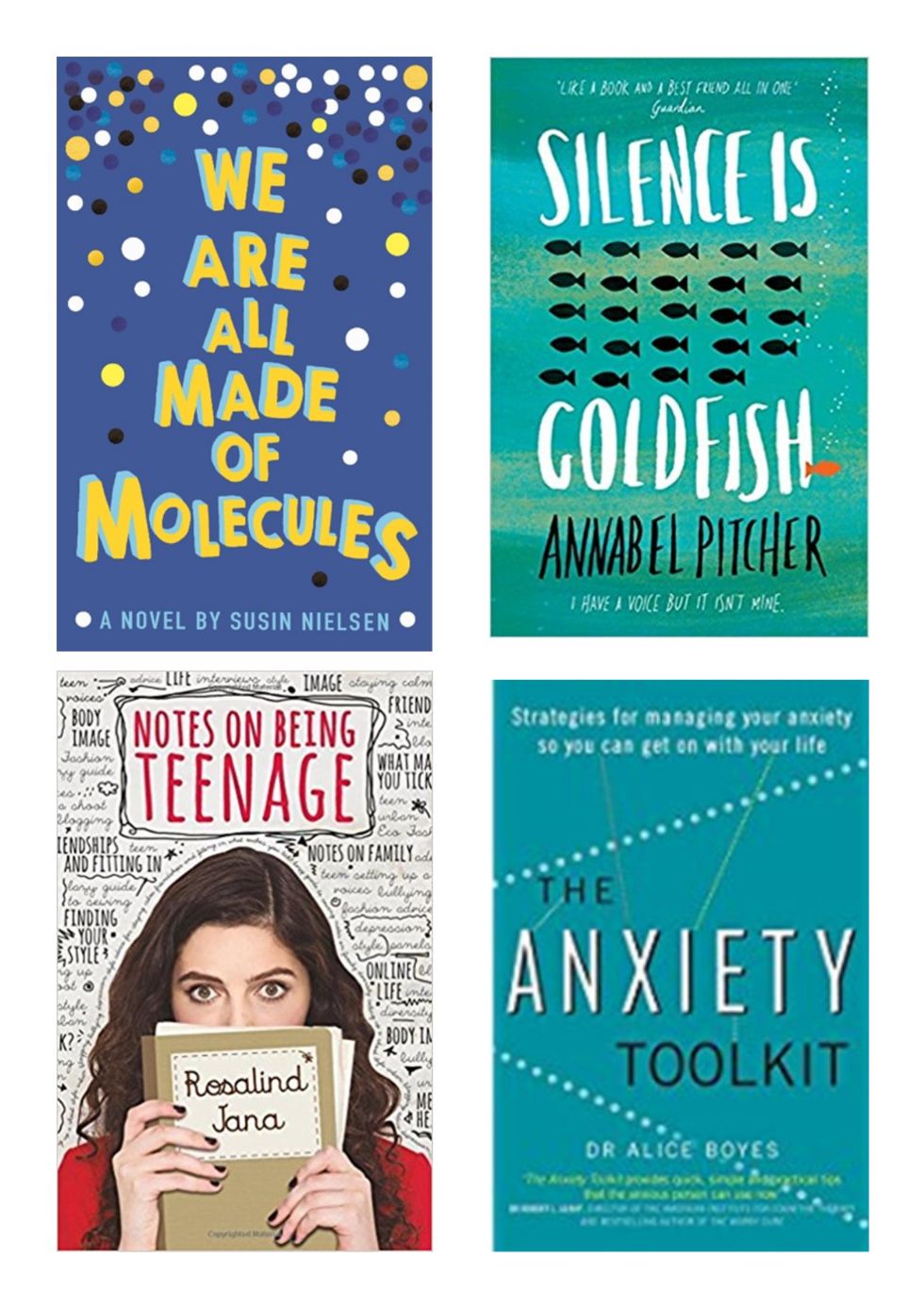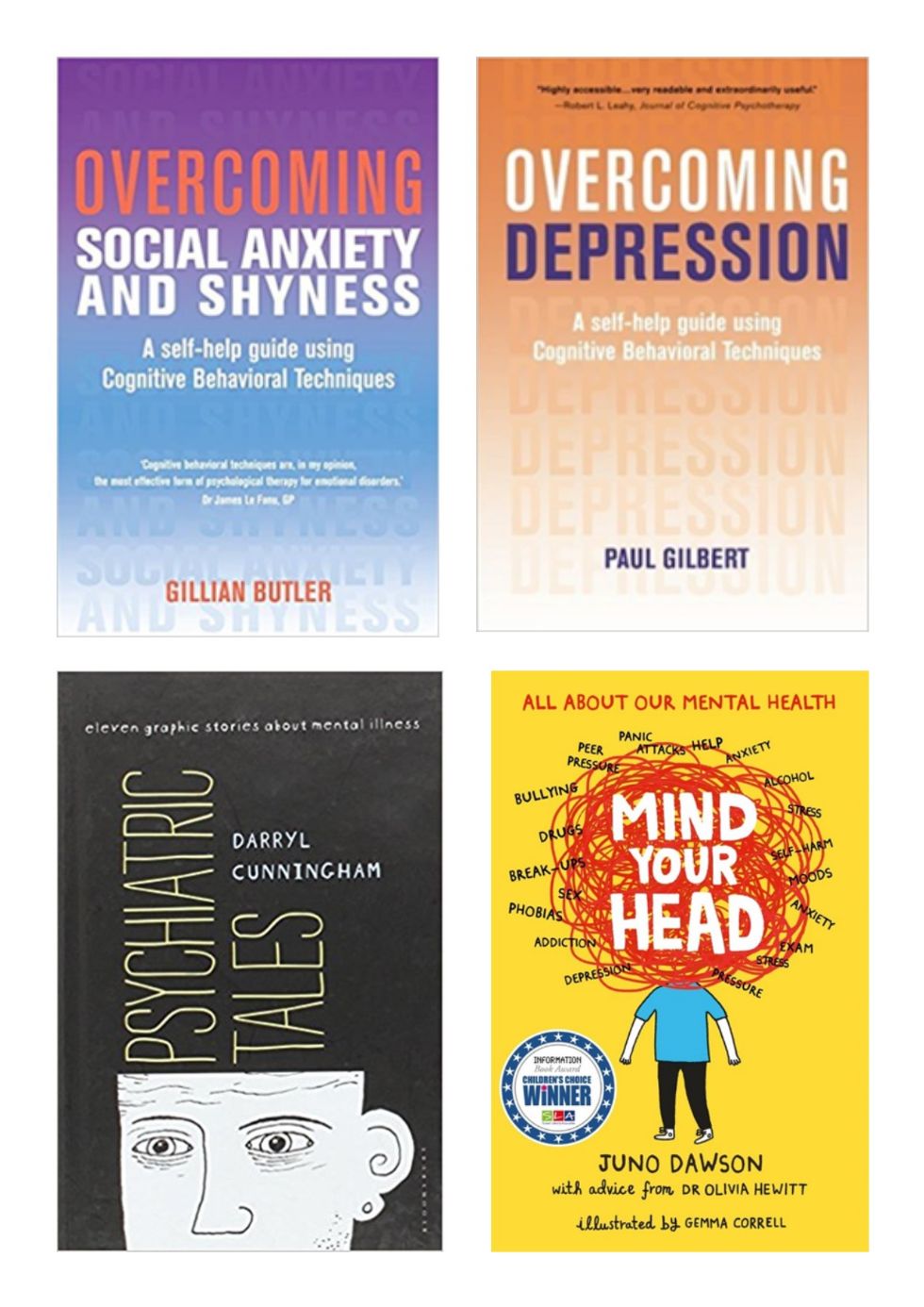 About the books - Fiction:
Dear Dylan by Siobhan Curham
A very interesting and fascinating story about a 14 year old girl, depressed, troubled and miserable with her family problems. When she starts emailing Dylan, everything changes and she felt like she could has her life back somehow.
Alex as Well by Alyssa Brugman
About questioning identity, discovering sexuality, navigating friendships and finding a place to belong.
Counting by 7s by Holly Godlberg Sloan
This deals with the difficult issues of grief, loss, feeling alone, feeling different. Ultimately uplifting and reassuring.
My Brother's Shadow by Tom Avery
With themes of suicide, tragic loss and alcoholism - a young girl experiences the sudden loss of her brother and goes on a journey of recovery.
We are all Made of Molecules by Susin Nielsen
This novel explores the difficulties of split families, homophobia, bullying, friendship, young people on the autistic spectrum and bereavement.
Silence is Goldfish by Annabel Pitcher
A story about family, about complex human emotions and about identity, bullying and the story of an elective mute.
Non-Fiction
Notes on Being Teenage by Rosalind Jana
Written from a female perspective, Rosalind experienced illness and a body distorting disability in her mid teens, and witnessed the effects of her father's deep depression on the family. The book itself covers a huge range of topics from body image and feminism to exam stress and mental health.
The Anxiety Toolkit by Dr Alice Boyes
Strategies for managing your anxiety so you can get on with your life.
Overcoming Social Anxiety and Shyness by Gillian Butler
This is a self-help manual for this common problem, which explains why it happens and sets out practical methods of resolving it using Cognitive Behavioural Techniques.
Overcoming Depression: A Self-Help Guide Using Cognitive Behavioral Techniques by Paul Gilbert
In the same series as the social anxiety book, this is an excellent book for both understanding depression and developing compassionate ways of thinking about it. There are easy to follow suggestions and exercises.
Psychiatric Tales by Darryl Cunningham
This uses the popular style of graphic novels to give an insight into the world of mental illness. In each chapter, Cunningham explores a different mental health problem, using evocative imagery to describe the experience of mental illness, both from the point of view of those experiencing the illness and of their friends and relatives.
Mind Your Head by Juno Dawson
Juno Dawson leads the way in being able to talk about our mental health with this frank, factual and funny book, with added information and support from clinical psychologist Dr Olivia Hewitt. Covering topics from anxiety and depression to addiction, self-harm and personality disorders.