Big Challenge winners business visit to Nando's!
On Wednesday 19th June 2013, a selected group of Big Challenge entrepreneurs visited Nando's on Ecclesall Road. The winning teams invited were Harvey Morton and Gabe Parr from key2unlock, Adam and Freddie from Multiapp, James Hall, Emily Austin, Emily Heaviside, and Charmaine Pounder from Ripplefx. Scott Johnson and Grace Cook were also invited as a reward for their efforts in the Challenge this year.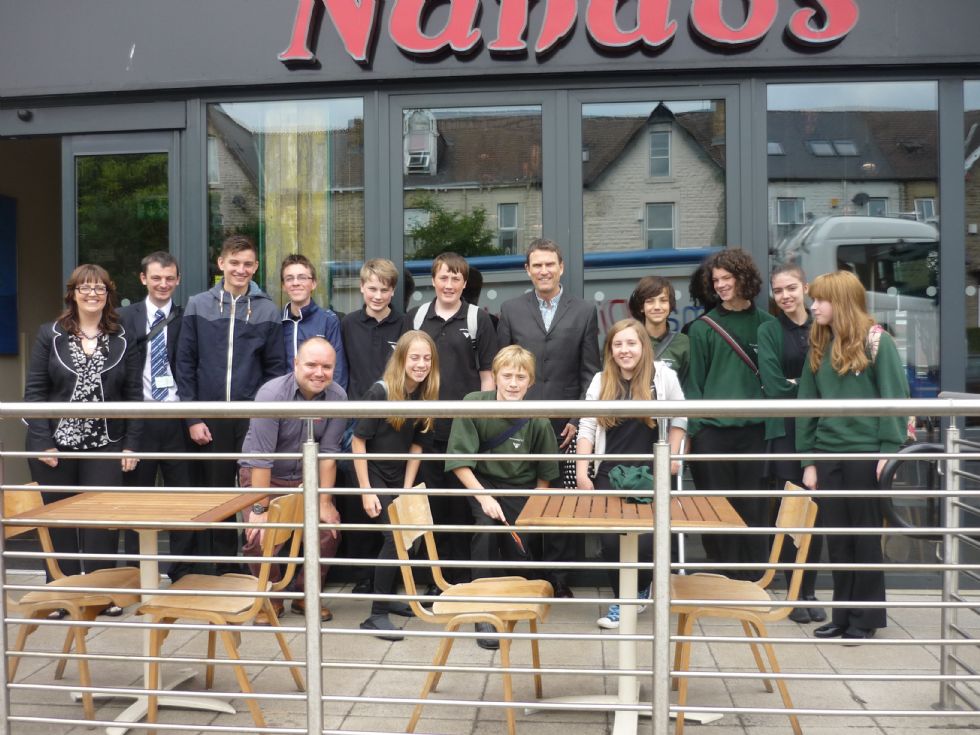 We got an insight into the history of the successful restaurant chain, how Nando's works and how their products are sourced. We had a quiz about the history of the business, and the cost and volume of products sold across the chain in one year. We also had to design a new Nando's uniform for the 12,000 staff that work at the restaurant chain. The visit was very enjoyable, the students got free drinks as well as been entitled to sample new products.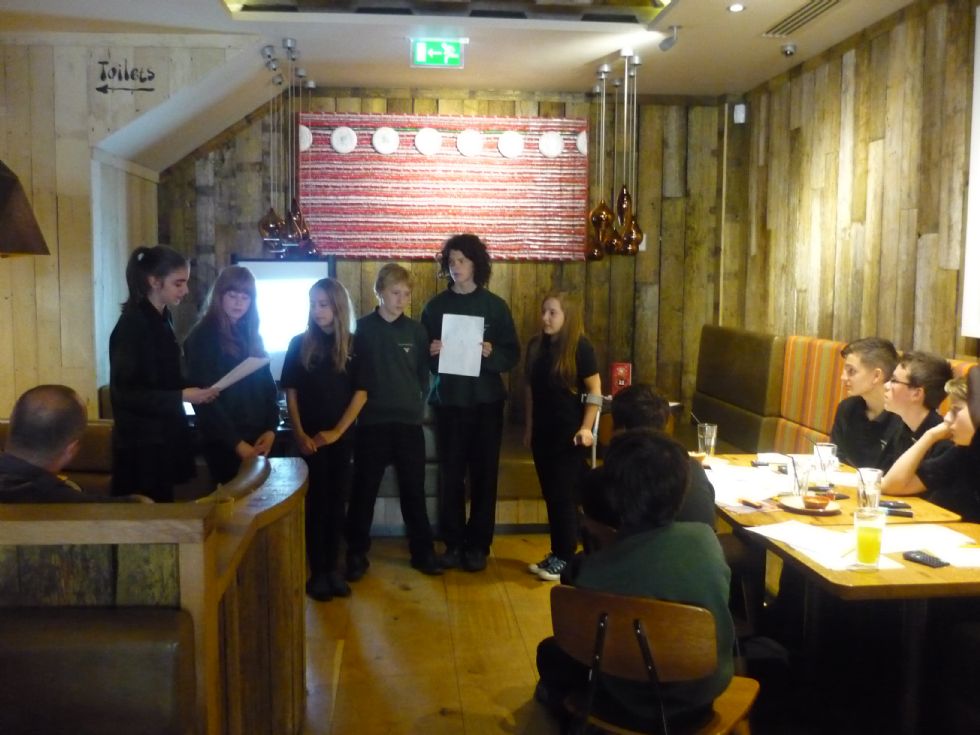 We would love to go back again and we will all look forward to returning for our free meals with our families!
By Harvey Morton 10G