BiG Challenge Nine (2016)
The BiG Challenge for this year is titled 'BiG Challenge Nine' rather than BiG Challenge 2016 to emphasize how long the competition has been running for!
Interested students at Meadowhead formed teams and came up with ideas to present to our very own Dragon's Den in October 2015. From this, teams were selected to enter this year's competition.
After much hard work and successful sales at various school events such as Progress Day and Adult Evening Language classes and outside of school such as at church fairs, we had three teams shortlisted for the BiG Challenge semi-finals:
Loving Cooking: http://www.bigchallenge.biz/teams/view/team/99 (Maddy Sanders, Evie Cook, Milly Salmon)
Bag-ettes: http://www.bigchallenge.biz/teams/view/team/95 (Charlotte Middleton, Emily Axe)
Funny But True: http://www.bigchallenge.biz/teams/view/team/101 (Jorja Jackson-Oxley, Lucy Percival, Rhian Read, Anna Williamson)
Bag-ettes and Funny But True attended The BiG Judging Day on Wednesday 17th February at a City Centre venue with previous category winner and mentor Harvey Morton and Mr Muneer. They had to do a five minute business pitch in front of a panel of independent business experts for a chance to get to The BiG Challenge Awards on 9th March.
Funny But True went through to the finals, coming 3rd in their KS3 group and also took home the award for best continuing team. Big congratulations to the four girls involved.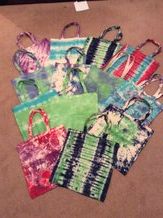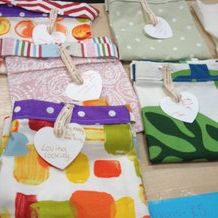 bag-ettes products funny but true logo loving cooking products
You can read more about all this year's teams on the BiG Challenge website: http://www.bigchallenge.biz/teams/index/school/113