BiG Challenge 2013

I am delighted to announce that Meadowhead dominated the evening and scooped more awards than any other school at this year's Big Challenge award ceremony at the end of March. Our fantastic teams in Y9-Y10 won 4 major prizes as follows:
Multi-app team (Adam Waterhouse & Freddie Cowen) scooped the new 'Olympic Legacy Award' for their Mobile phone app business developing SWFC quiz apps. (We are assured that a SUFC app is also in development for blades fans too!)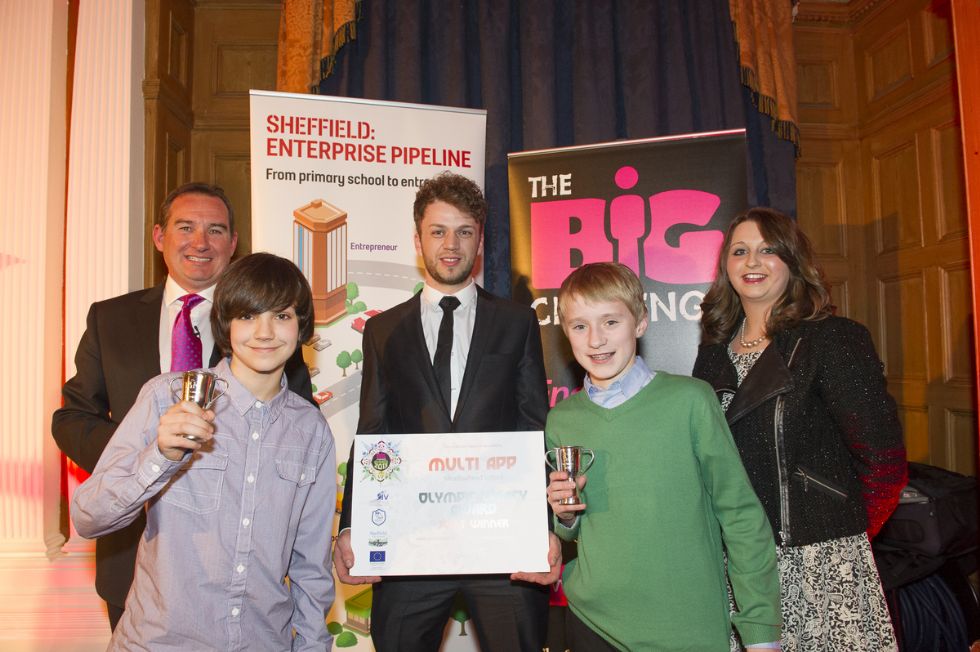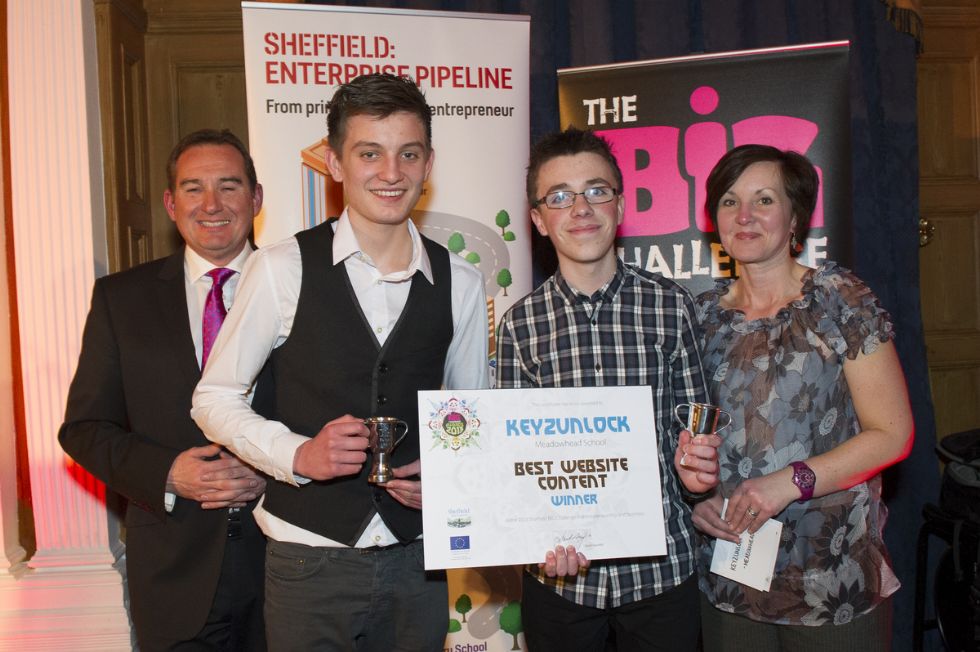 Key2unlock (Harvey Morton & Gabe Parr) took the prize for 'Best website content' for their fantastic website related to their business which sells keyring, handmade greeting cards and framed caricatures.
Ripplefx – Won the impressive 'Made in Sheffield' award for their amazing jewellery made from aluminium can ring-pulls.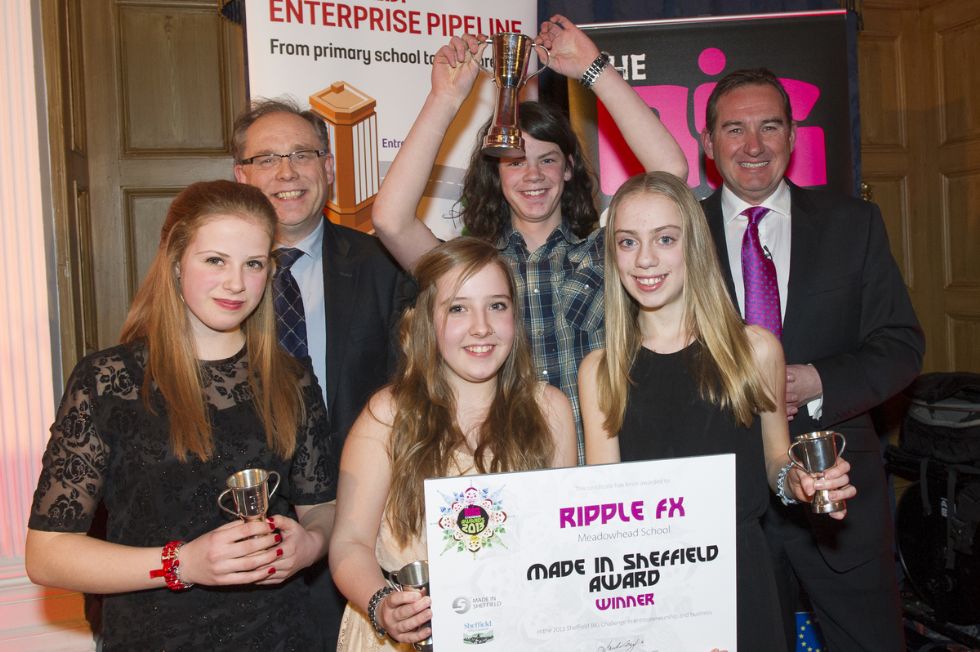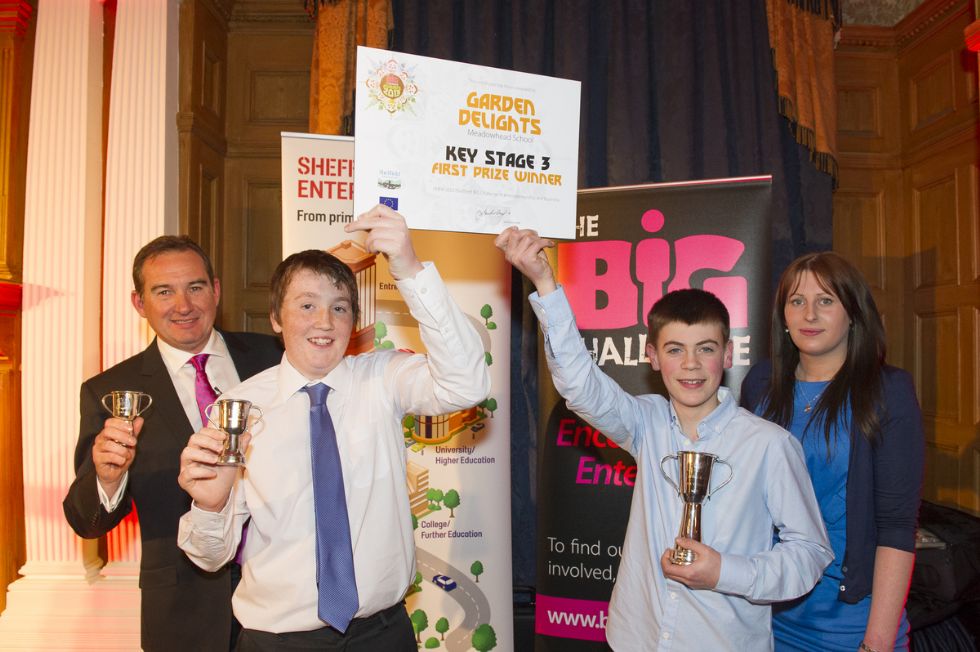 Garden Delights (Reece Unwin & James Sibley) won the 1st prize in KS3 overall!
What a fantastic result and congratulations to our fabulous entrepreneurs! A great night was had by all, and our teams as well as the other winners were all cheered on by parents and myself, Mrs Goodrum, Mr Fowler, Mr Mckeown, Miss Wilmot and Mr Bragg.
I would like to congratulate all teams for their efforts this year. You have all come a long way and no doubt learnt a lot about entrepreneurship and how to run a business in the process. You have represented Meadowhead extremely well in this citywide competition and as a special reward for all teams who made it to the end and submitted reports I awarded special certificates and prizes in Assemblies recently for their efforts. These are:
Y8: Print Charming, Dapper Wrapperz
Y9: MultiApp, RippleFX, Garden Delights, Emotishirts
Y10 : Key2unlock, Greenbeans, Crafty Crew, Paperchains, Personal Prints
Y13: Parkinc
So that's it for another year………….until September when the Big Challenge 2014 will be launched in an assembly and our Dragons' Den doors will be open once more! Are you up for the challenge next year? Think you could be the next Lord Sugar? Then get ready with some new ideas over summer and you could be one of our winners next year!
But that's not all on the enterprise front this term…….As a direct result of our success in the interim stages of the competition, some of our enterprising students have also been invited on a special trip to Nando's in June – not just for a free meal ticket, but for a special opportunity to learn more about how Nando's run their successful business and what makes excellent customer service from the Managing Director at the restaurant on Ecclesall road! Please see the separate Nando's visit article.
Mrs Silverwood
Business Development Manager