Awards for our Careers Service
Quality in Careers Standard - October 2022
We are delighted to have achieved the national Quality in Careers Standard using the Career Mark approach provided by Complete Careers. This
recognises the quality and breadth of the school's careers provision.

The assessor was impressed by the structure and processes in place to lead, manage and deliver careers education, information, advice and guidance (CEIAG) across the school:
'It is clear the careers programme maintains a high profile across the school and importance is placed on the delivery of the 'Makes a Difference' personal development programme, within which careers education is delivered.'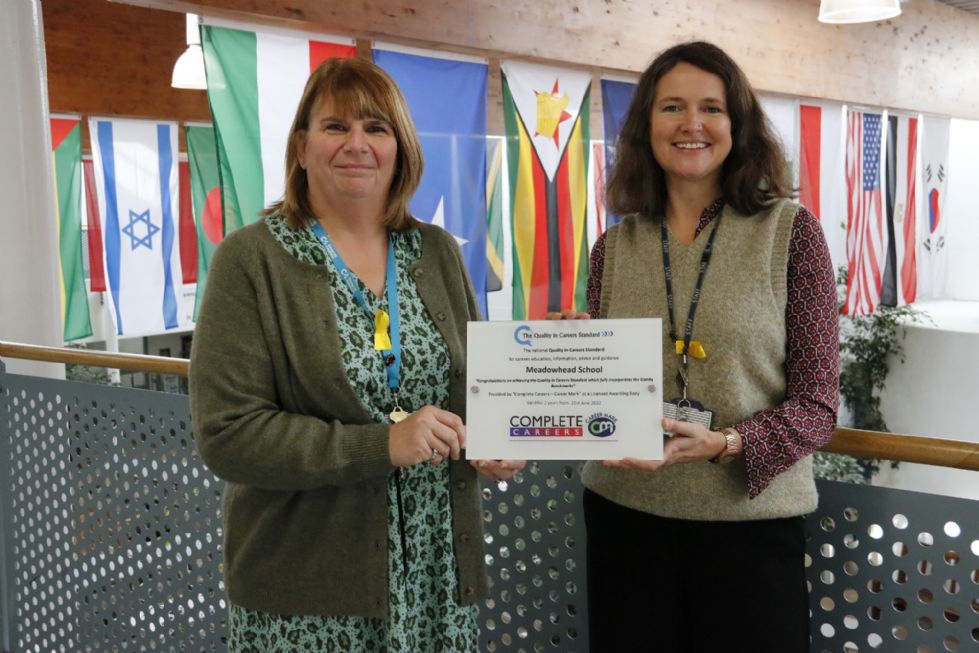 This was echoed by the findings of the recent Ofsted inspection: 'There is a well-planned programme of careers education, information, advice and guidance on offer.'
'The school provides effective careers guidance that meets the requirements of the Baker Clause, which requires schools to provide pupils in Years 8 to 13 with information about approved technical education qualifications and apprenticeships. Pupils find this useful and discuss their future plans knowledgeably. Students in the sixth form benefit from expert support that helps them to make decisions about their next steps.'
Y11 student feedback from 2022 demonstrates how they have benefitted from the careers programme. 97% of the 300 students who responded agreed that they have developed skills they will need in a job during their time at school; and 96% felt supported to make informed decisions with GCSE and post-16 options.
"Having a designated section of the school just for careers support is great."
"World of Work Week is very useful."
"The careers programme is beneficial, as we've had many interactions with employers and education providers."
Sheffield City Region Careers Standard (bronze award) - October 2018
Gail Gibbons, Chief Executive of Sheffield Futures, presented the Sheffield City Region Careers Standard (bronze award) to Cerys Evans and Bev Simpson in the careers team.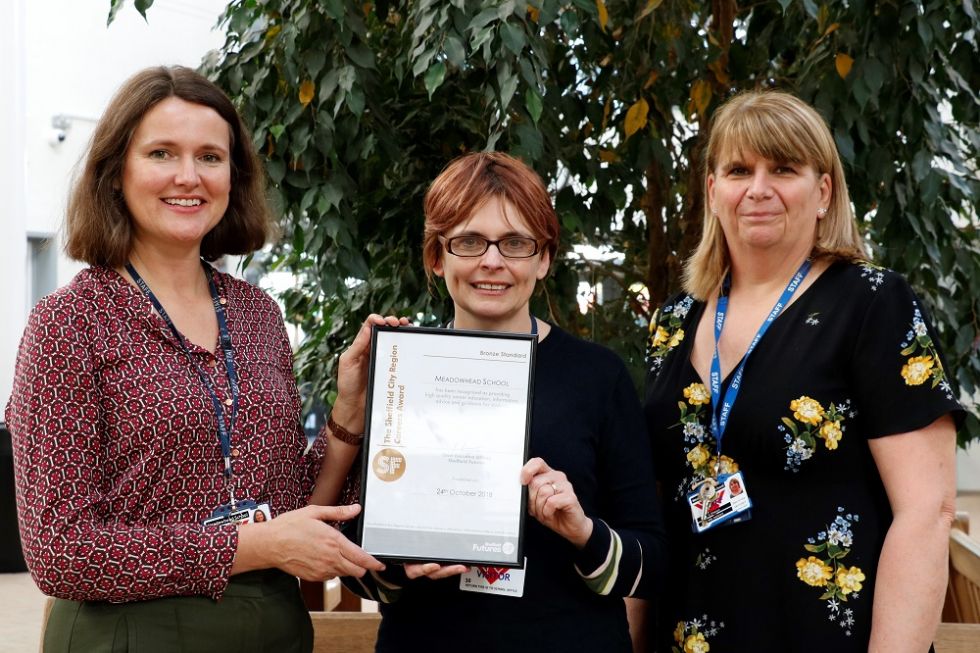 This is a great validation of the excellent careers advice, support and guidance available for young people at Meadowhead.