Award Night Success!
We are delighted to announce that Tech vid won 3rd prize overall at Key stage 4, for their innovative business which creates online self- help technical videos on Youtube, creating revenue from selling advertising space.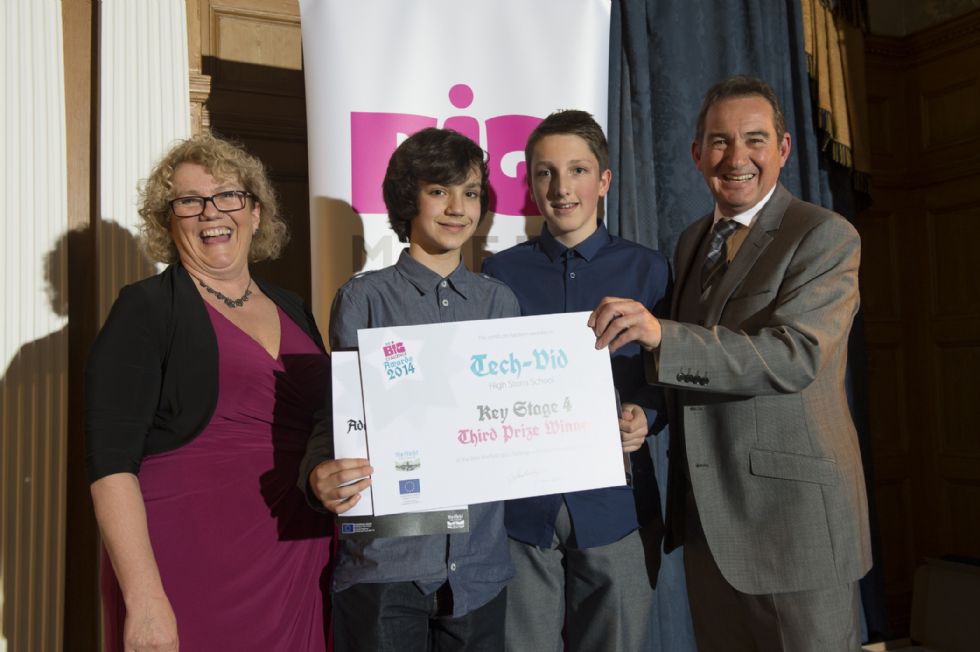 Harvey Morton scooped joint 1st prize at KS4 and a second award for 'Most profit made' bagging an amazing £1600.00 in just 5 months of starting his own company 'Harvey Morton IT Support', which offers hands-on solutions to all your IT needs from building a new website to designing a mobile phone app. Both teams won trophies, certificates and £100.00 each to spend on a well-earned treat for their hard work, although knowing these 3 they will no doubt re-invest some of it back into their business next year!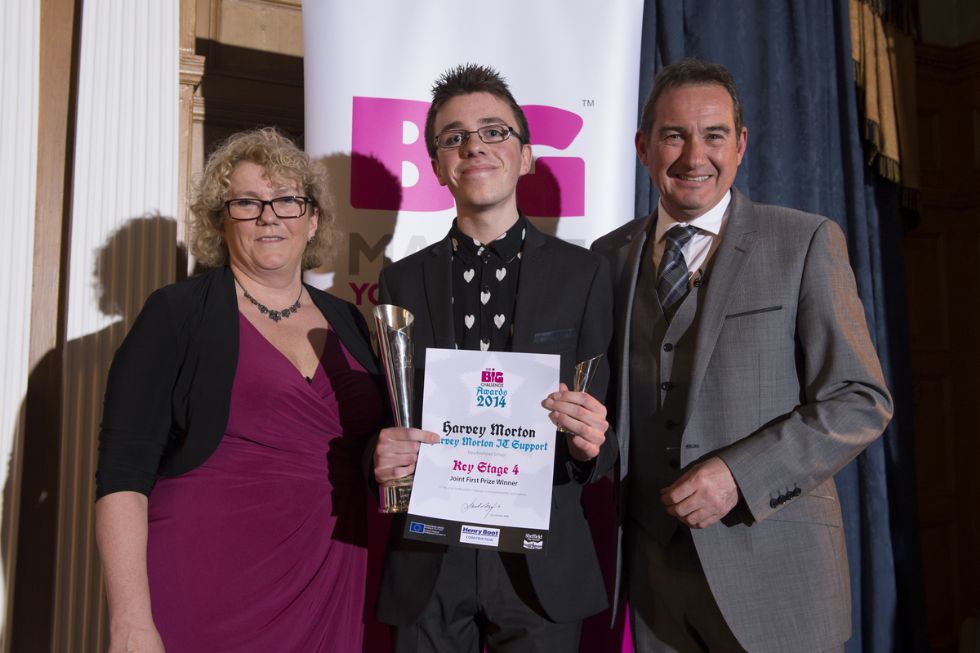 Pictured with Adeana Raper (Henry Boot Construction) and David Grey MBE
The whole evening which was well attended by staff, parents and many Sheffield business leaders, celebrated the true entrepreneurial talents that our young students are clearly demonstrating with such passion and enthusiasm in such a short space of time – watch out Lord Sugar!
Thanks to all supporters, school and business mentors, Learning managers, students, parents and enterprise champions who help guide our students throughout this amazing challenge and gain valuable skills for life. Here's looking forward to Big challenge 2015 in September!
Mrs Silverwood