Applying to Apprenticeships, Colleges & Training Providers
Thursday 20 October 2022, 5.30 – 7pm
Are you considering an apprenticeship or college option after Y11 or sixth form? Come along to our event and speak to up to 30 employers, colleges, apprenticeship and training providers from a range of industries, and the armed forces.
Find out about the options open to you, get support with decision-making and prepare yourself for life after school.
The event is open for students in Y10, Y11, Y12 and Y13 and their parents/carers.
No booking required.
If you have any questions, please contact careers@meadowhead.sheffield.sch.uk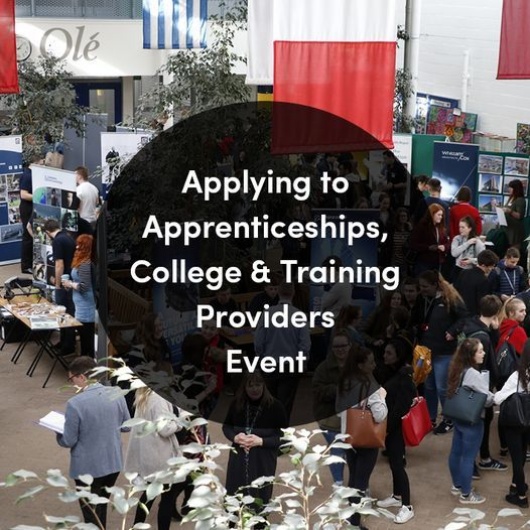 The following are now confirmed for our apprenticeships, colleges and training providers event, Thursday 20 October, 5.30 – 7pm:
Opportunity Sheffield
Qualitas Sport
Sheffield College
Sheffield Hallam University
University of Sheffield
First Intuition
Northern Powergrid
White Rose Beauty College
CTS Training
Sheffield United Community Foundation
Royal Navy
The Army
Meadowhead School Sixth Form
Chesterfield College
Access Sports College
Scott Anson Painters & Decorators Ltd
Royal Air Force
NOVA Arts
Civil Service
HSBC
Skills Training UK
BHP
University of Huddersfield
Sheffield Teaching Hospitals NHS Foundation Trust
Harrison College
UTC Sheffield Olympic Legacy Park
AMRC Training
Please explore the wide range of resources from previous events on these links
(please be aware that some of these links from organisations may be out of date, or no longer active - we are in the process of checking them)
View the recording of a presentation given in 2020 - there is some clear guidance and information on Applying to Apprenticeships, Colleges & Training Providers: https://mhsch.uk/careerspresentation
Click each link to hear from local colleges, apprenticeship providers and training providers. Get your questions answered about your next steps.