Aiming High
Below we have a video of current students talking about their experiences and how to get top grades, videos from former students and a range of videos covering Law, Medicine, Dentistry, Veterinary, Entrance Exams, Conservatoires and Degree Apprenticeships.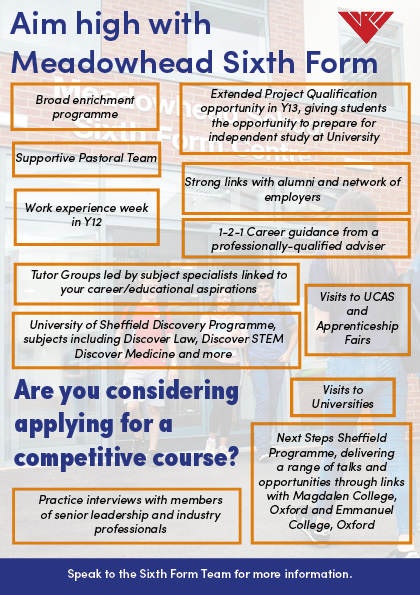 Y13 students share their advice for studying in sixth form and preparing for University
These former Meadowhead students share their experiences of Higher Education:
Scroll down for more videos which will guide and inspire you!
Medicine
Dentistry
Law
Conor McDermott - former Meadowhead student, gives a great overview for what is needed to prepared for studying a law degree.
Veterinary
Entrance Exams
Conservatoires
Studying at a UK Conservatoire:
Degree Apprenticeships